I haven't been able to concentrate very well lately – my mind keeps wandering to an island in the sun. In fact, in just a few days my toes will be happily wiggling in some warm sand. As we head in the direction of the equator we will celebrate the beginning of a tropical holiday with one (or possible two!) of these yummy concoctions. Maybe you would like one too?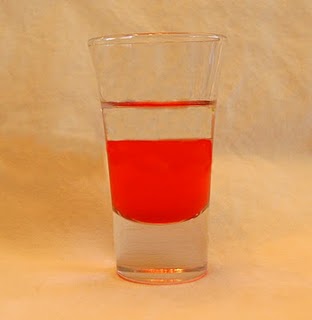 The Equator Shooter
1/2 oz peach schnapps
1/2 oz white rum
Grenadine syrup
Layer ingredients in the exact order. Grenadine should sit on top for a little bit before sliding down the inside of the shot glass.
photo: Pamela Ott