When visiting a new tropical place, we always try to scope out the funky beach bars and the locals hangouts. Before visiting St. Croix, we asked the folks at St. Croix Lime for recommendations. They obliged and also reminded us to check the calendar on their website for live music and updates.
Coconut's on the Beach was a bar we saw mentioned on the website and passed by it while driving through Frederiksted and thought we'd stop for some liquid refreshment.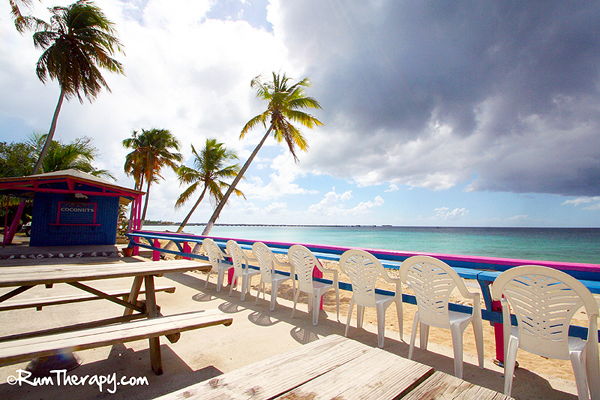 There was a cloud looming overhead and no cruise ships in port that day so Coconuts was quiet, but looked like a great place to sit back and relax.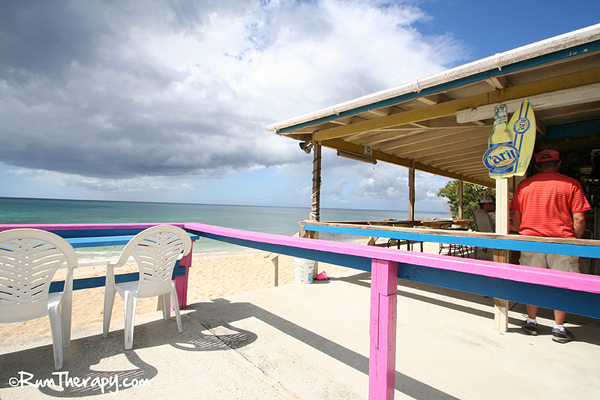 We ordered a few Corona's, sat down and took it all in. From Coconut's you can see the cruise ship pier at Fredriksted, you can catch a glimpse of the lovely Sandy Point Beach or you can stare out at the beach right under the bar.
Would have loved to have been there to enjoy the nightlife and some live music! By the time we left, a few more tables had filled up and as we walked through the Wall of Lost Soles, we figured we'd be back someday…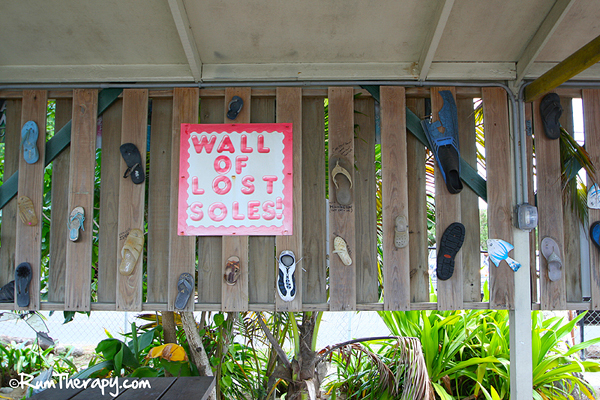 For another Corona, or perhaps a Cruzan Confusion!!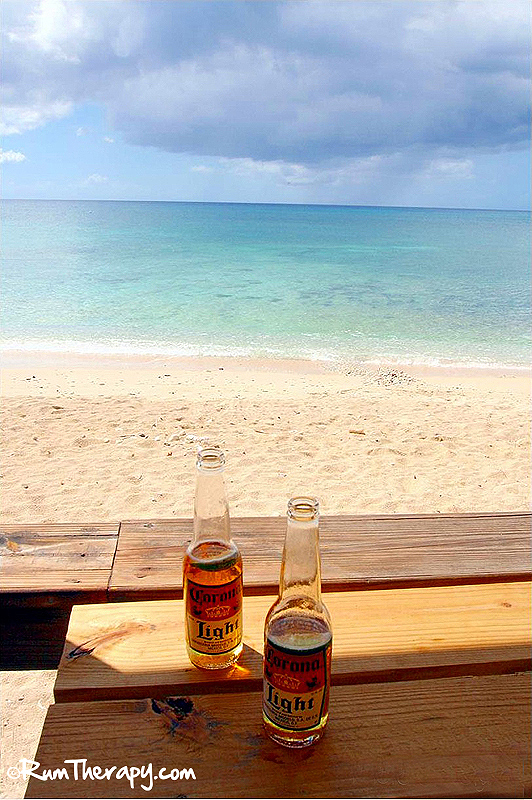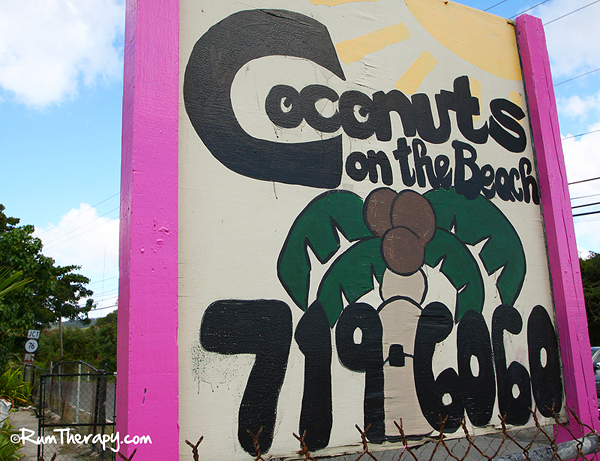 To find out more, visit Coconuts website here:
Coconuts on the Beach
More posts on St. Croix that you might be interested in:
Turtle Beach, Buck Island, St. Croix
Mt. Pellier Domino Club, St. Croix

copyright©Rum Therapy Beaches, Bars & More, Tropical Travel Guide, 2013
Pictures and other content may not be re-used without written consent from Rum Therapy, LLC