As we prepared for a recent USVI adventure, we read about the Bones Rum shops in St. Thomas and St. John and had to add it to the list of places to visit. Little did we know, we would actually end up visiting both Bones Rum locations the same day!
(Note: the Bones Rum Shop closed in St. John in 2013, so be sure to visit Bones at their store in St. Thomas)

We weren't able to find an address for the Bones Rum Shop in St. Thomas but read that it was located across from Charlotte Amalie, so we started walking. After searching a bit, we ran right into it. It's located on Waterfront Drive just a little west of where you catch the ferry (from Charlotte Amalie) to St. John. (Find Bones Rum on our St. Thomas Map)

The store carries a variety of branded merchandise and features a bar with free rum tasting and "self pour drinks" – excellent concept! We eagerly agreed to the free rum tasting and must agree with the Bones Rum slogan "Smooth Rum for the Rough Seas"…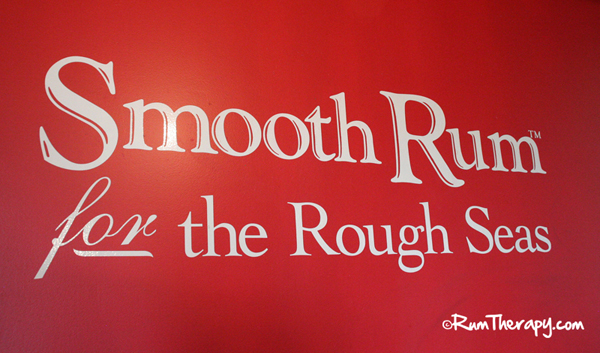 For $8.00 you can  get a glass of one of the featured varieties of frozen drinks (including Painkillers) and then add the rum yourself! For an extra $3.00 you can get it in a Bones Rum glass that you can take home.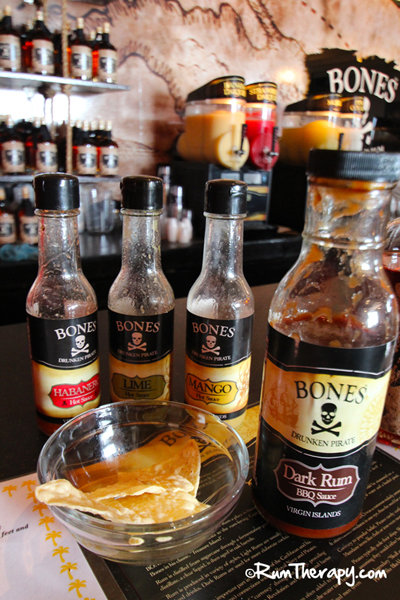 We sampled some of their tasty BBQ sauces along with our rum drinks.

At the time of writing, Bones Rum is only available in their store on St. Thomas, so be sure to bring a bottle (or two) home if you like it.
Here's one of the recipe's from the Bones Recipe Card
Pirates Grog
(makes one)

2. oz. Bones Rum
2 oz. water
3/4 oz. Lime Juice
1 tsp Brown Sugar
2 cloves
1 Cinnamon Stick
Heat in a saucepan and serve in a mug.
Find the Bones Rum Store on our  St. Thomas Map
To see more posts on these and other islands, check out our Island Blog Directory

 Copyright©Rum Therapy
Pictures and other content may not be re-used without written consent from Rum Therapy, LLC