We just returned from enjoying a week of Rum Therapy in St. Croix. We'd never been to St. Croix before, so there were many things we wanted to check out. One of the top things on our list was a tour of the Cruzan Rum Factory.
Finding the Cruzan Rum Factory was an adventure in itself. For those of you who have been on St. Croix, you may know that there aren't a ton of signs directing you to different sites, and the map didn't show many of the small roads. We probably could have purchased a more detailed map somewhere, but how lost could we get on an island????….
Anyway, we headed to the west end of the island. John was driving, 'cause they drive on the left side and I volunteered to navigate. He may have ended up with the best end of the deal! We turned on 64 as the map indicated, only to find that 64 was actually a loop and we needed to be clear on the other side of that loop. Finally figuring it out, we saw the factory through the foliage. As we turned in, we could smell a wonderfully sweet aroma…molasses!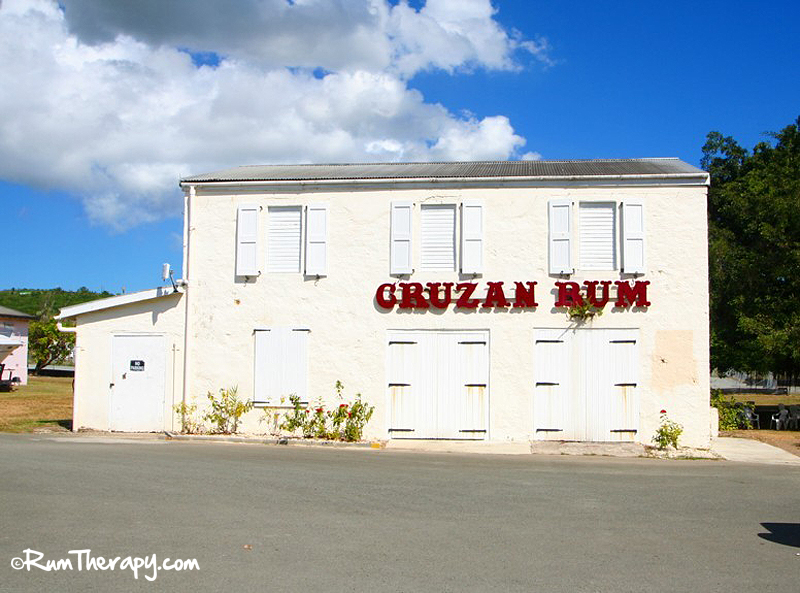 We found our way to the building where the tour started and anxiously awaited our guide. Tours at the Cruzan Rum Factory are $5.00 per adult and run continuously from 9:00-11:30a.m. and 1:00-4:15p.m.
Turns out, our tour guide was Karen Nelthropp Low, a member of the Nelthropp Family that has produced Cruzan Rum for 7 generations on St. Croix. She certainly knew her stuff and eagerly answered all of our questions and then some.
St. Croix used to produce quite a bit of sugar cane until the 1960's and up to that point the Cruzan Distillery used mainly molasses made from local sugar cane. Now a high end molasses from Guatemala is shipped into the local port daily and then delivered by trucks to the distillery.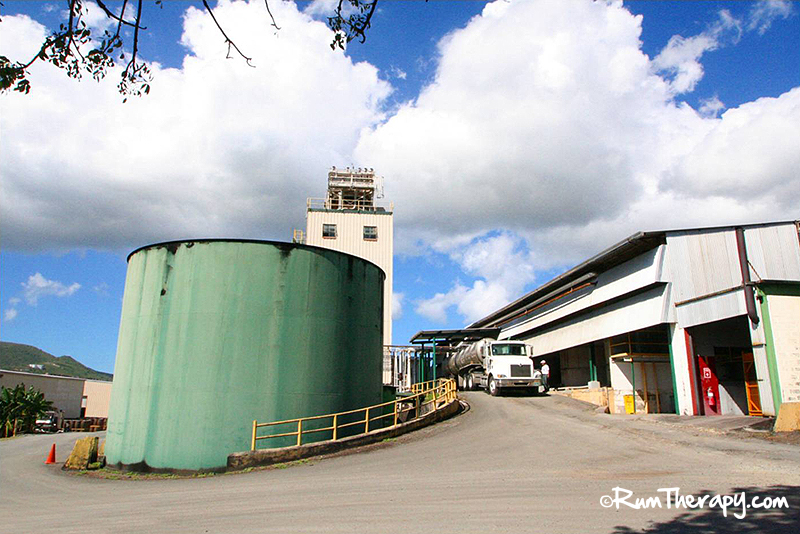 We began the tour by walking past enormous vats of molasses, tropical rain water and yeast fermenting. It is quite the active process with lots of bubbling and gurgling occurring. The aroma was strong and sweet and it was tempting to just stick your finger in to give it a taste.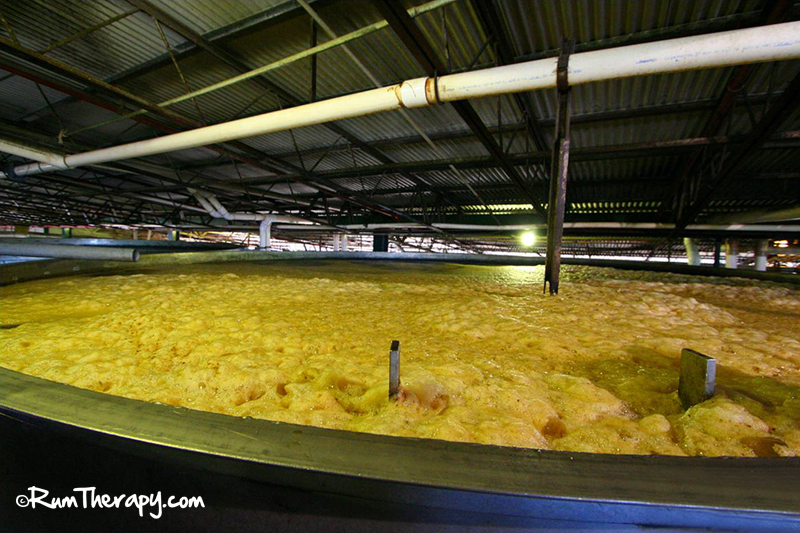 When the bubbling and gurgling stop, the molasses has fermented and is ready for the next step.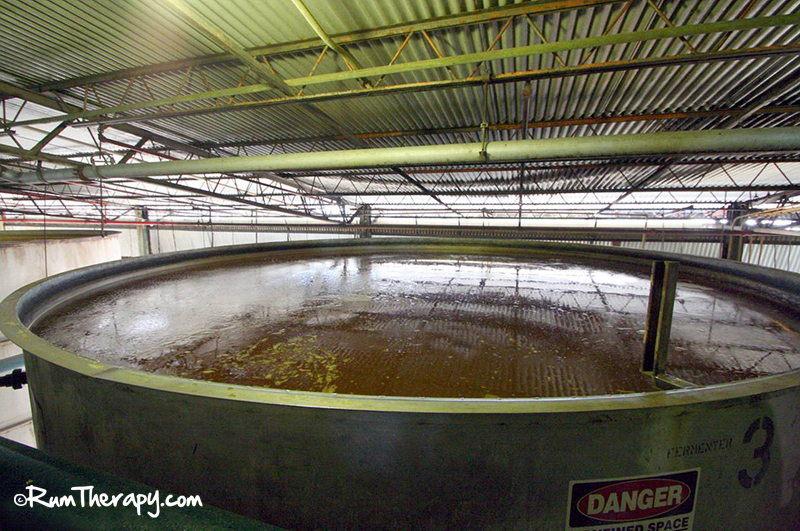 Karen told us the the Nelthropp family and staff sit down daily to test rum in various stages of production to ensure the quality of the product. Wonder if they're hiring?
We also learned that Cruzan takes extra time and care to remove the fusels (heads and tails as she explained it) from the rum during distillation. The fusel oil is an impurity that can cause a slightly antiseptic smell and taste and can contribute to hangovers! We inadvertently tested this statement several times during this trip and must say – they may have something here!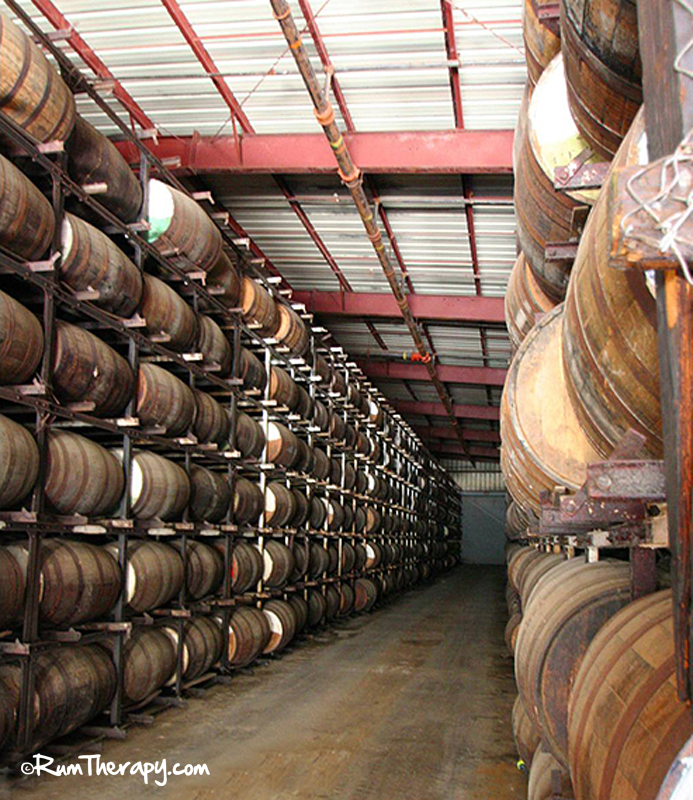 The way in which a rum's age is calculated was a bit confusing, but I found it quite interesting that Cruzan uses one-time use bourbon barrels from Jim Beam Bourbon Distillery to age their rums.

After appropriately aging, the rum is removed from the barrel by tapping out the cork and emptying the rum and allowing it to flow from a cistern to a holding tank.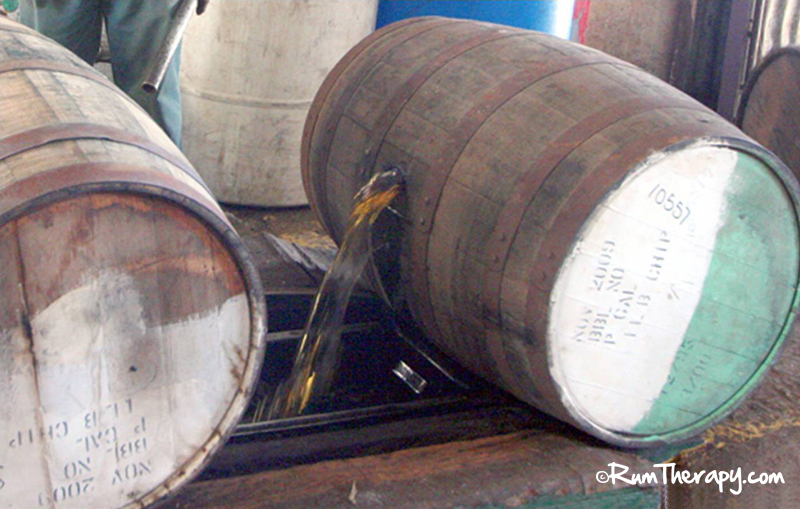 The rum is sent to Florida to be bottled. Cruzan used to bottle its rums in St. Croix, but due to the increase in demand for their rum, they needed to move that part of the process off island.
The tour concludes with a rum tasting and a cocktail of your choice! We had a good time and learned a bit about rum manufacturing. The tour is well worth it if you get to St. Croix someday! Cruzan Rum website: http://cruzanrum.com/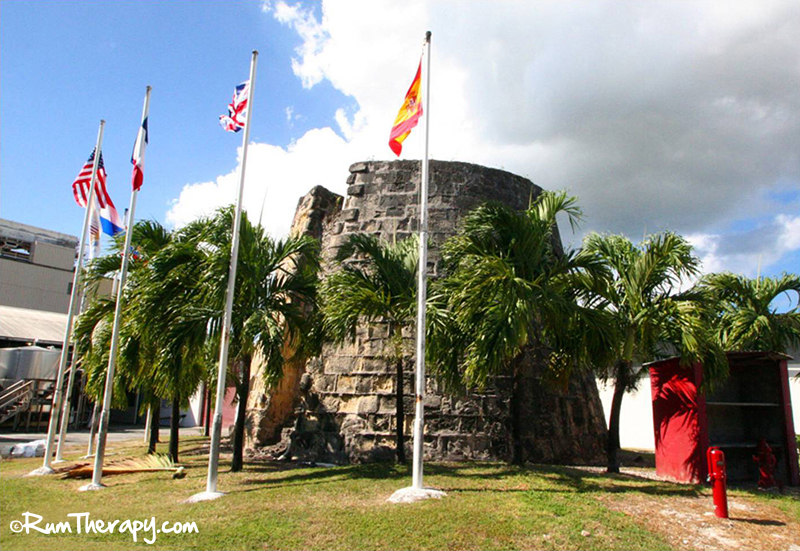 More posts on St. Croix that you might be interested in:
 Turtle Beach, Buck Island, St. Croix
Glass Bottom Kayaking in a Bioluminescent Bay
Mt. Pellier Domino Club, St. Croix

copyright©Rum Therapy Beaches, Bars & More, Tropical Travel Guide, 2013
Pictures and other content may not be re-used without written consent from Rum Therapy, LLC