While in St Croix during our most recent Rum Therapy Session, we were introduced to a rum drink called the Cruzan Confusion. Our wonderful Rum Therapist, Dave, at the Divi Carina Resort in St Croix gave us his secret recipe for this wonderful and oh so powerful concoction, but we thought we'd check the internet to see if there was another recipe posted. We found a number of sites with the following Cruzan Confusion recipe posted, and I've included Dave's, for comparison at the end. Let the confusion commence!!
Cruzan Confusion (serves 1)
1 oz Cruzan Mango Rum
1 oz Cruzan Coconut Rum
1 oz Pineapple Juice
Stir together in a chilled cocktail glass and serve.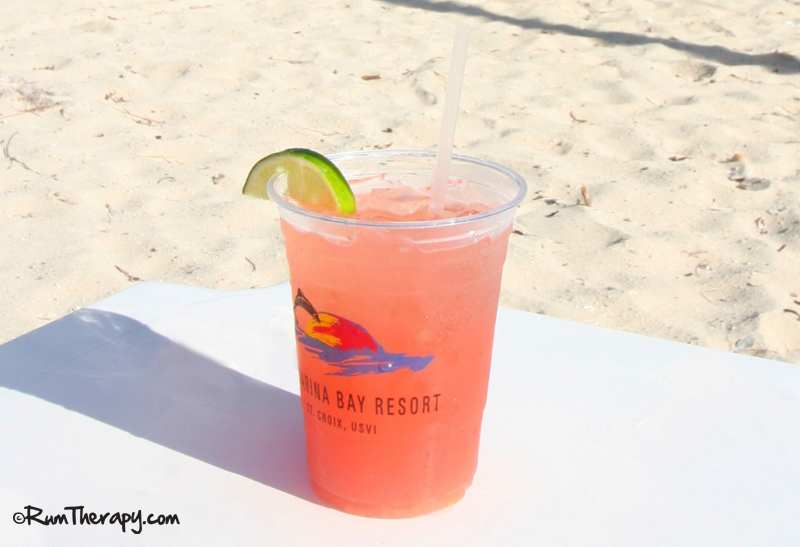 (sorry – took the picture after I had sucked the Black Strap out of the straw!)
and now….

Dave's (the amazing Rum Therapist at the Divi Carina Resort) Cruzan Confusion
1/2 oz of every flavored Cruzan Rum on hand up to oh, about 4 oz.
(current Cruzan flavors: banana, black cherry, citrus, coconut, guava, mango, pineapple, raspberry, and vanilla)
2 oz. Pineapple Juice
Splash of Grenadine
Cherry and Lime for garnish
Cruzan Black Strap Rum
Blend the flavored rum, pineapple juice and grenadine together and pour over ice. Fill the straw with Cruzan Black Strap, add garnish and enjoy! Dave says so!!