Strawberry Daiquiri
6 cups ice
1/2 cup white sugar
4 ounces frozen strawberries
1/8 cup lime juice
1/2 cup lemon juice
3/4 cup Cruzan Strawberry Rum
1/4 cup lemon lime flavored carbonated beverage
Blend in blender.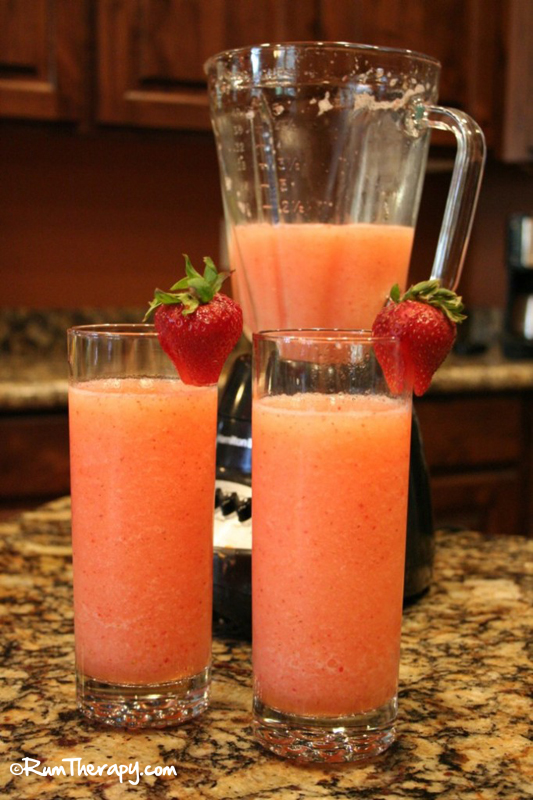 The recipe made approximately 4 tall glasses of daiquiris and although pretty darn sweet and filling – they were yummy. John later thought that we should have added a floater of Cruzan Black Strap for a little extra punch.
Last, but not least, we put aside a Strawberry Rum Lemonade recipe that included simple syrup to try another "skinny" recipe. Hey – you gotta save calories somewhere!! This is what we came up with.
Skinny Strawberry Rum Lemonade
2 oz. Cruzan Strawberry Rum
4 oz. Crystal Light Lemonade
Sliced strawberries
4 to 6 blueberries
Mix Cruzan Strawberry Rum with the Crystal Light Lemonade. Stir in sliced strawberries and blueberries. Pour over ice.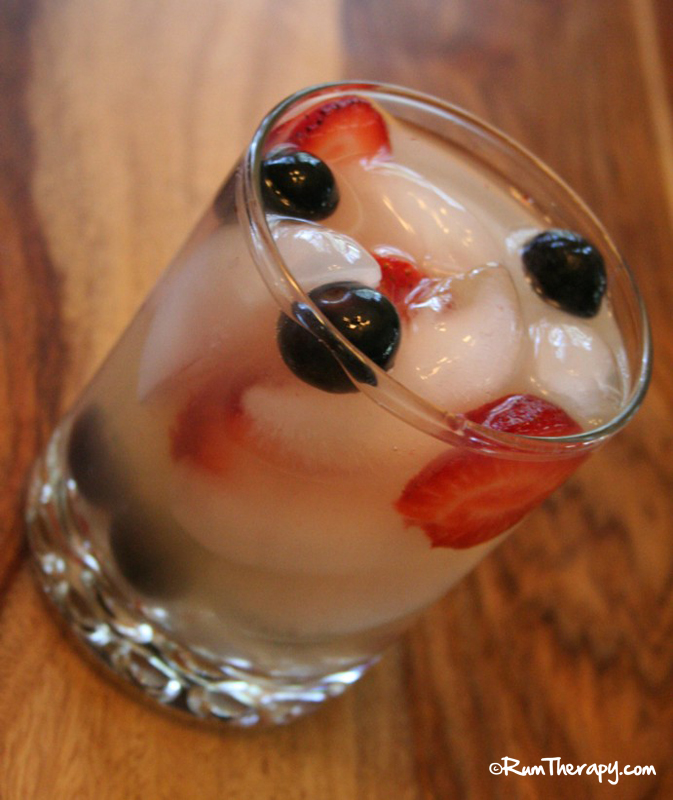 The result was refreshing and light with a nice blend of strawberry and lemon. And who knows, with all that fruit, it might even be good for you!