We have a niece who is infatuated with sharks. Well, let me rephrase that. I think she's actually scared to death of sharks and being the wonderful aunt and uncle that we are, we send shark birthday cards and forward shark pictures and articles we come across. Thoughtful, aren't we??! So, this one's for you Sammy!
Anyway, Sammy was kind enough to remind us earlier this week that is was, in fact, Shark Week again on the Discovery Channel! So, today when 10 Cane posted a Shark Bite Cocktail Recipe on Facebook, I thought it would be appropriate to try it out and of course post a picture or two along with the recipe.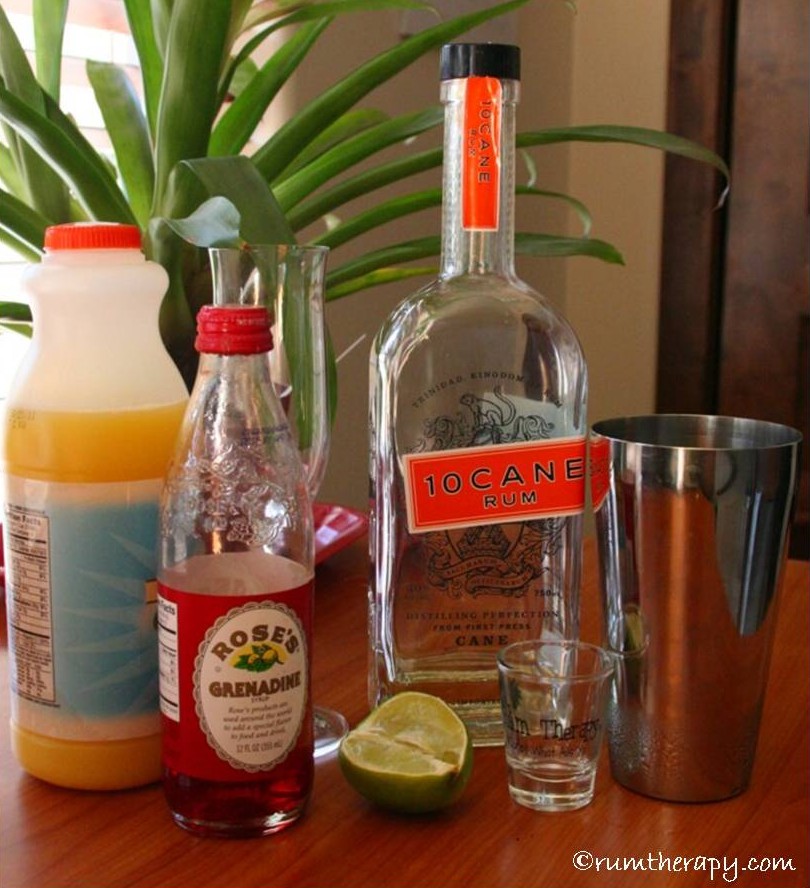 It's actually a beautiful looking drink, as long as you don't really think of why someone thought it looked like a Shark Bite…

Shark Bite
(makes one)

2 oz. 10 Cane Rum
3 oz. orange juice
1/2 oz. lime juice
1/2 oz. grenadine
Shake the rum, orange juice and lime with ice. Strain into a glass. Gently pour the grenadine on the top.