Last week, while having an after-golf beverage with friends, one person in the group asked the bartender (Rum Therapist) to surprise her with a refreshing tropical beverage with rum. He returned a short time later with a frothy, cold, pleasantly colored beverage that he called "his" version of Sex On The Beach – using rum instead of vodka. She sipped the beverage, sighed, then declared that it may in fact be better than the "real thing". What?? Either she was REALLY thirsty, or this was one magical beverage!!
We asked the bartender (Rum Therapist) for the ingredients and set out to re-create this rumgasmic drink on our own!
The ingredients (sans measurements) given were: Malibu with a splash of spiced rum, fresh squeezed orange slice, cranberry splash and some pineapple juice. After comparing his recipe with the "typical" Sex On The Beach recipe, we came up with our own version using rum. Better than the real thing?? Hmmm….we'll let you be the judge of that!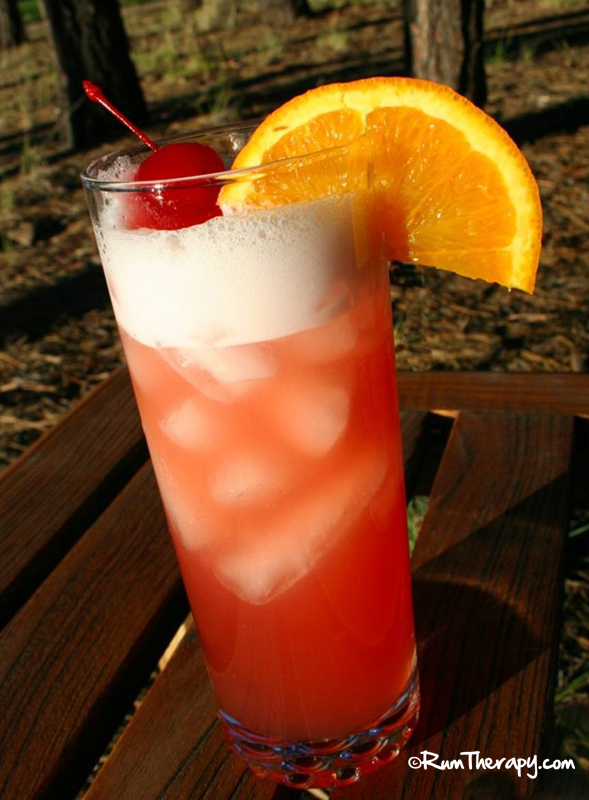 Rum Therapy Sex On The Beach
(makes 1)
1.5 oz. coconut rum
splash of spiced rum
1 oz. peach schnapps
2 oz. cranberry juice
2 oz. pineapple juice
Combine ingredients with ice, shake vigorously until frothy and pour into tall glass over ice. Garnish with orange slice and cherry.