No Shoes, No Shirt, No Problem…Kenny Chesney filmed the video for his hit on the shores of Ivan's and it absolutely fits the feel of this tropical beach bar.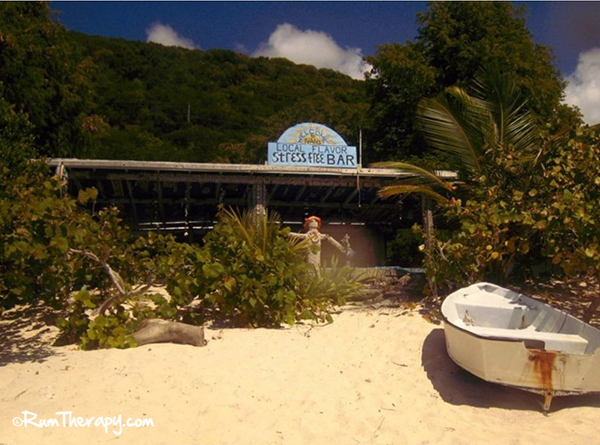 Located on White Bay, separated from it's famous neighbor The Soggy Dollar Bar by a rock outcropping, Ivan's is a great place to escape when White Bay fills up with thirsty partiers on day trips from neighboring islands.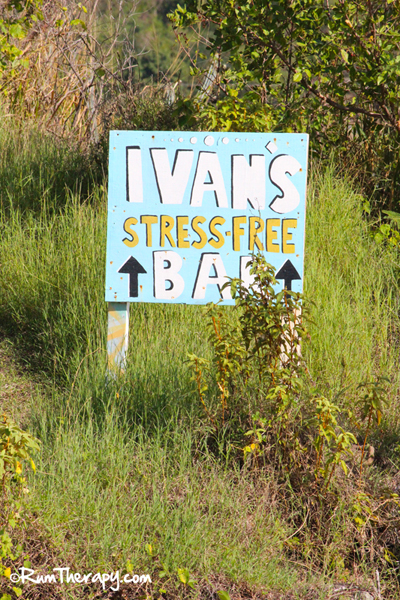 Chatting with Ivan is like chatting with an old friend. Quiet and unassuming, he seems genuinely interested in those who wander through his doors looking for a cool libation and to check out the interesting structure lined with thousands of shells.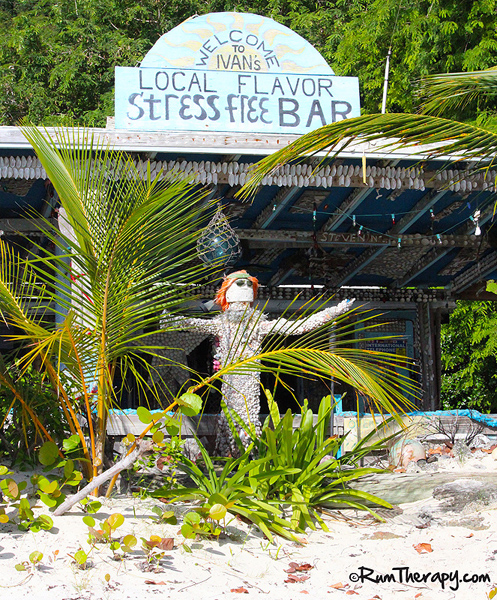 The beach in front of Ivan's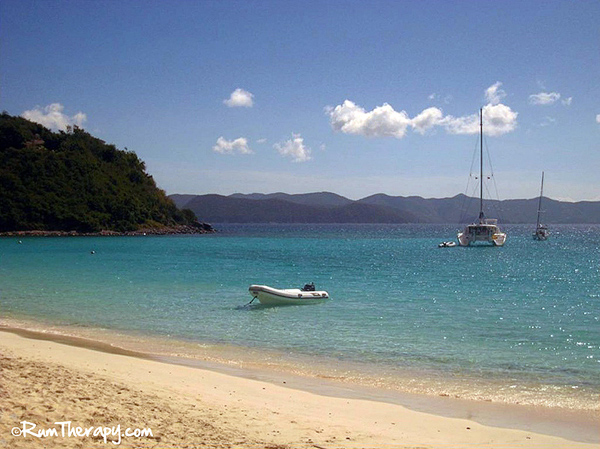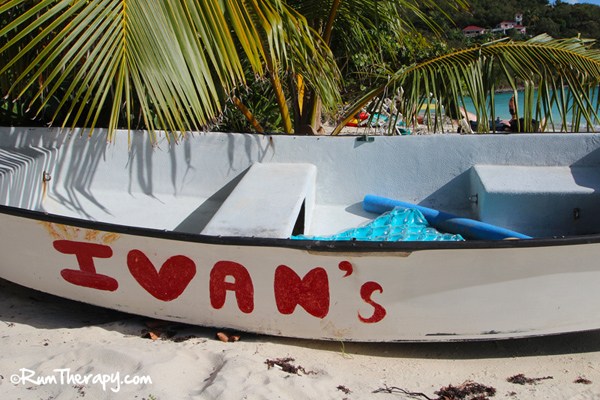 Enjoying a Bushwacker and some conversation

Ivan's boasts a real Caribbean Honor Bar – you can make it and keep your own tab, as well as a campground and several modest guest houses.
Stop in and say hi to Ivan, catch some great live music, a delicious Thursday evening barbeque, cold libations, a quiet beach and some of the most beautiful sunsets in the Caribbean. The beers are cold (Bushwackers are pretty darn good too!), the atmosphere is totally laid back and the company is warm and inviting. "Stress Free" it truly is….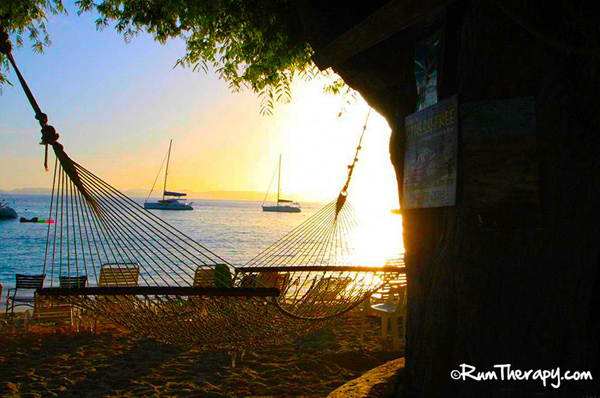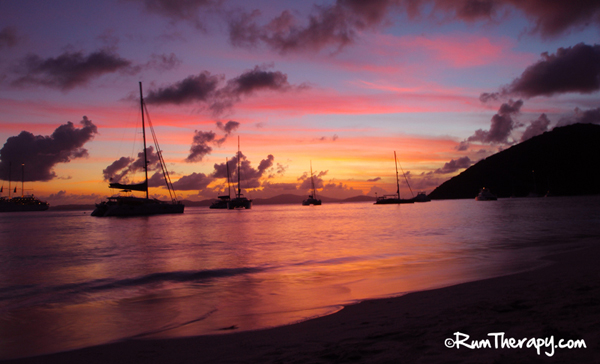 Ivan's was rebuilt in 2o14. Click the following link to see photos of The New Ivan's Stress Free Bar

Other Jost Van Dyke posts you might be interested in:
White Bay Villas and Seaside Cottages


copyright©Rum Therapy 
Pictures and other content may not be re-used without written consent from Rum Therapy, LLC