Our first visit to Jost Van Dyke was in 2010 on a BVI sail trip. We'd come close to landing on her shores in 2006 during another sail trip, but the seas were rough that trip and the Captain elected to head toward Tortola instead – so it remained on our "places to see" list.

During the 2010 sail, we made it to Jost for the first time. Sailing in to White Bay, our jaws dropped – the combination of spectacular white sand against some of the clearest blue water we'd seen…wow!In keeping with the Soggy Dollar tradition, we jumped in the water with drinking dollars in our pockets (hence soggy dollars) and swam ashore.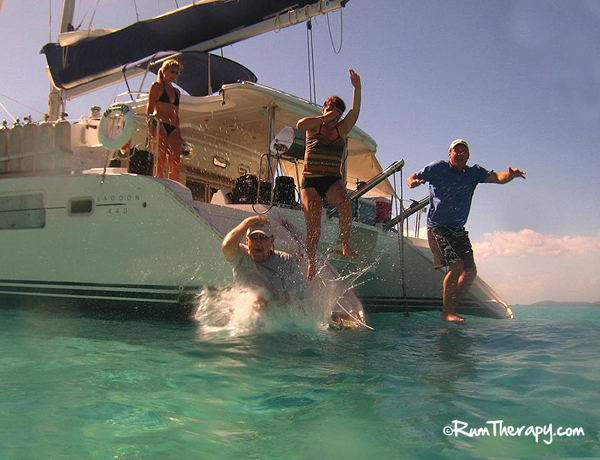 During a recent 8 day stay on Jost Van Dyke we had the opportunity to spend a lot more time, drink a lot more Painkillers and take a lot more pictures at the Soggy Dollar Bar.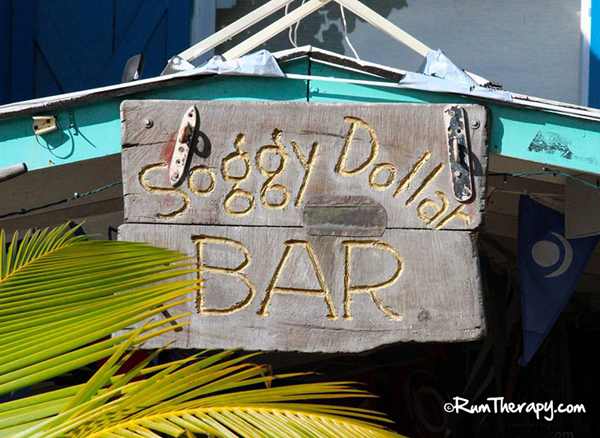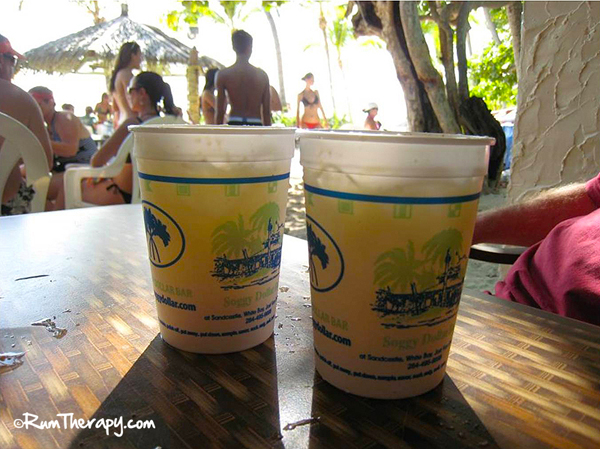 You'd think we'd have our fill of it by now, but instead find ourselves thinking about going back time and time again to say hi to the good folks at Soggy Dollar and enjoy lazy afternoons of extreme Rum Therapy in the beautiful water, sand and sun of White Bay…The infamous Painkiller. Love the Nilla Killa's too.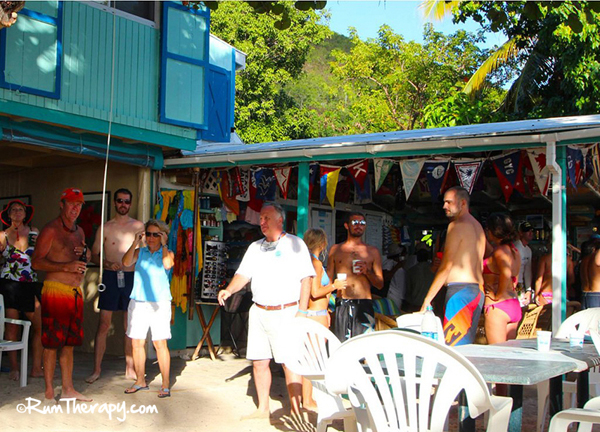 Owner Jerry O'Connell demonstrating the proper Ring Game technique.

White Bay filling up with boats of thirsty partiers in the afternoon.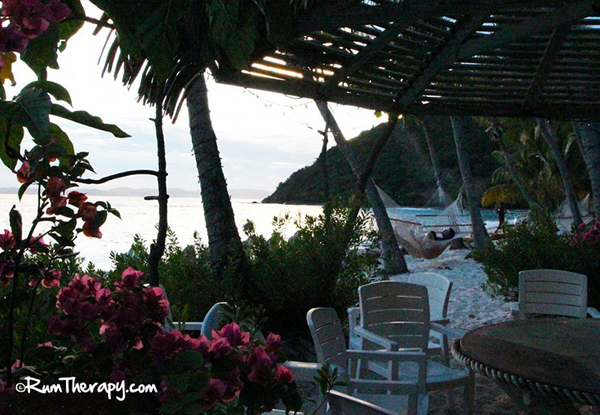 In the evening, the crowds thin and the real relaxation begins…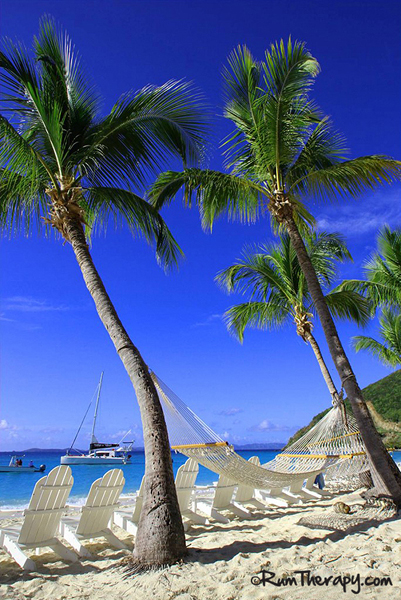 Quiet morning at the Soggy.
To find out more about the Soggy Dollar Bar,
Check out the Soggy Dollar website
  and Facebook page:
Soggy Dollar Bar
Find Soggy Dollar Bar on our Jost Van Dyke Map
To see more posts on Jost Van Dyke and other islands, check out our Island Blog Directory

Copyright©Rum Therapy
Pictures and other content may not be re-used without written consent from Rum Therapy, LLC