Just two ounces of commitment, Now shake it up and pour it tall
One sip and you'll surrender, One taste and you will fall
Sammy Hagar's "One Sip"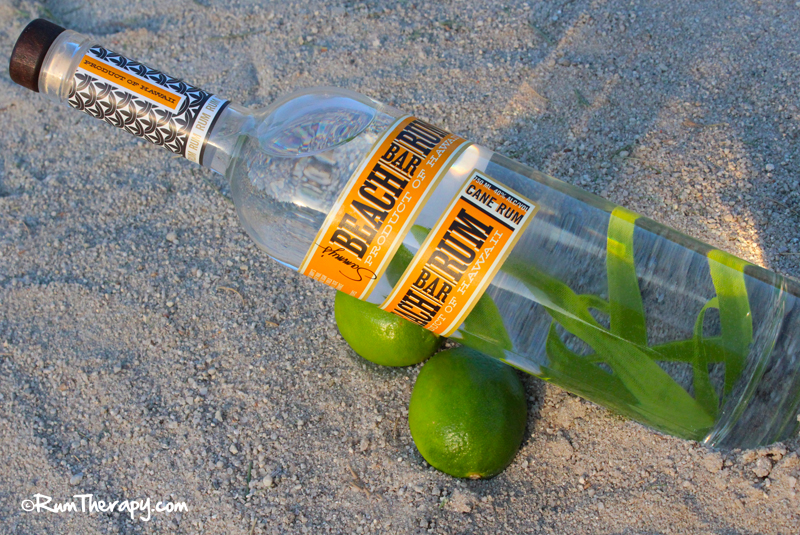 We recently received a bottle of Sammy's new Beach Bar Rum. Sammy's Beach Bar Rum is currently available in Arizona, Nevada, California, and of course, Hawaii with more states slated to receive distribution soon. Sammy's rum is smooth enough to drink with just a cube of ice, but we thought we'd give it a try in one of the delectable recipes on his website.
We were really drawn to the recipe for Sammy's Original Maui Mai Tai, but looked everywhere to no avail for Lychee Juice – although now we're even more determined to find it and give the recipe a try! Sammy's Maui Rocker looked equally as appealing, so we mixed up a batch. Don't tell Sammy, but we changed the amount of rum from 1.5 oz to 2 oz (although we imagine that the Red Rocker probably mixes them a little stronger himself – ie, 2 oz of commitment???) Refreshing and fruity, this could become a regular. Mahalo Sammy for your new rum and these tasty recipes!
1.5 oz. Beach Bar Rum (we bumped it up to 2)
1.5 oz. Pineapple Juice
1 oz. Fresh Sour (see recipe below)
.5 oz. Orange Curacao
.25 oz. Grenadine
Mix in tall glass with ice, then strain into a punch glass with ice. Garnish with fresh pineapple and orange.
Fresh Sour
1/2 c. fresh lemon juice
1/2 c. fresh lime juice
1/2 c. simple syrup
Stir, cover and keep in the refrigerator