A few years ago, we were lucky enough to spend a week on the island of Kauai. This misty, aromatic, lush island with almost surreal scenery was magical.


From the beautiful sunny beaches in Poipu, to Mount Waiʻaleʻale, one of the rainiest spots on earth, Kauai has a tremendous variety of places to discover and enjoy. Our week there was a mixture of excitement and total relaxation – just what we look for in a great vacation.
Just what did we experience? Well, we'll show you!
We flew into the Lihue Airport, rented a Jeep and set off for the north side of the island to Princeville. Click here for a Kauai Map.
Beaches
On our way to Princeville, we stopped to scope out a few beaches. We saw nearly deserted stretches of golden and bronze sand just waiting for a set of fresh footprints. We of course obliged.Resort in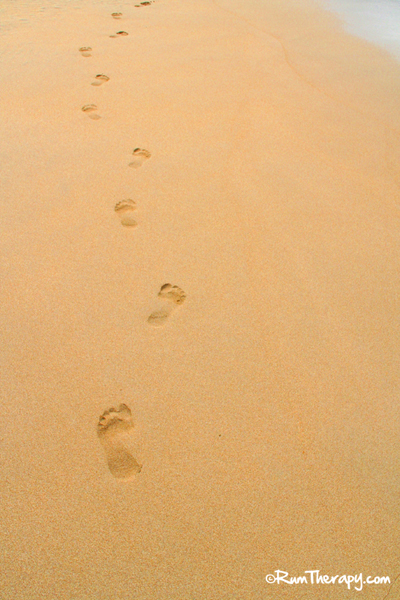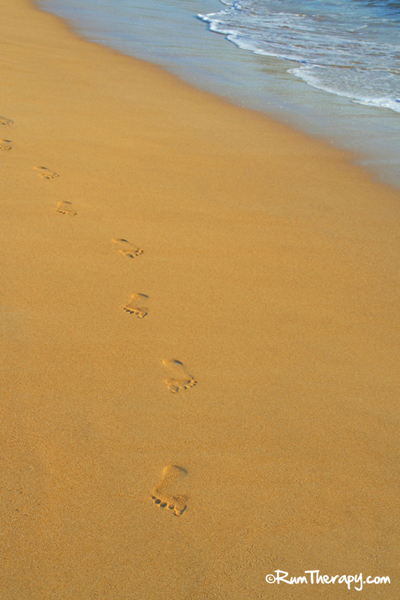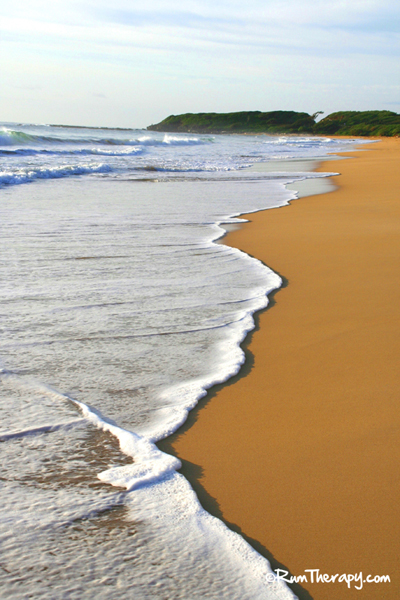 Flowers and Foliage
Upon checking into our resort we were taken aback by the lushness of the foliage surrounding us and the beautiful flowers and trees…From then on we had no doubt why Kauai had earned the nickname "The Garden Isle"
(Bird of Paradise, Foliage around our resort, Rainbow Eucalyptus Bark)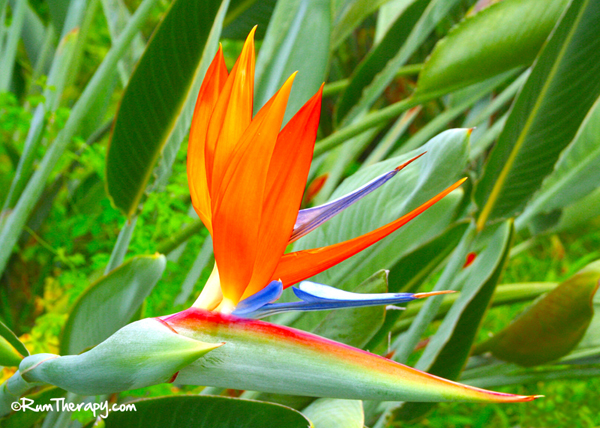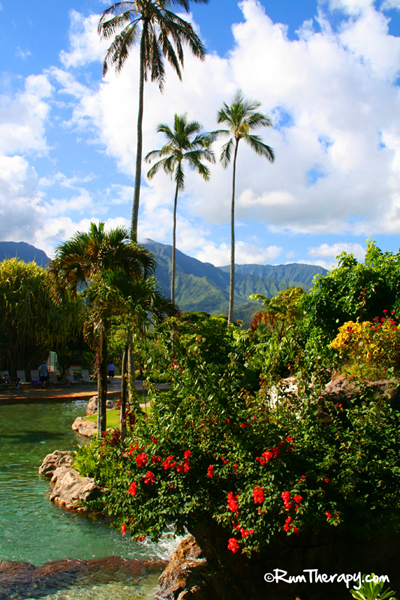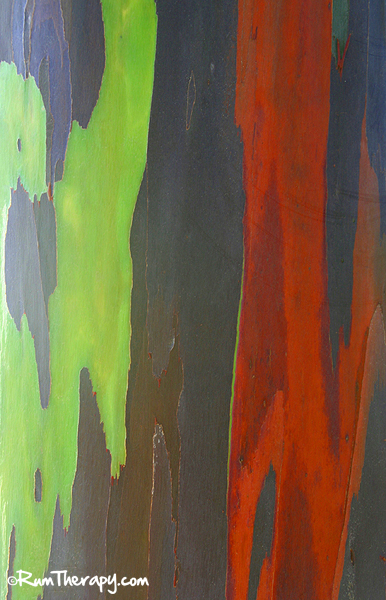 Waterfalls
Kauai is a land of amazing waterfalls. I mean AMAZING. Some of them have even been filmed in the opening of The TV show Fantasy Island and the movie Jurassic Park. You can drive to see Wailua Falls (Fantasy Island) and the others we saw while on an incredible helicopter ride – some were on the inside of a volcano!!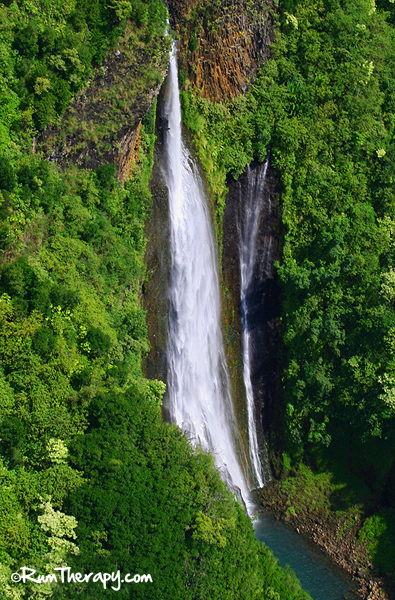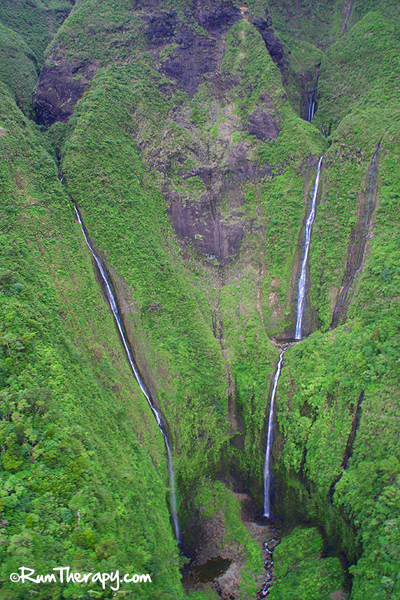 Na Pali Coast
Is there a more spectacular place on earth? The Na Pali Coast is a 15 mile stretch of unbelievably beautiful rugged coast on Kauai's northwest side. There are no roads on the Na Pali Coast and you can only experience it by hiking, boating or helicopter. We were there during the winter when the north side experiences rough water, so we opted to experience the Na Pali Coast by hiking and helicopter. Both offered a unique and unforgettable experience.
Hiking the Na Pali Coast
We drove to Ha'ena State Park where the Trailhead for the Kalalau Trail is located. The Kalalau Trail is an 11 mile trail that leads from Ke'e Beach to Kalalau Beach on the Na Pali Coast. Na Pali apparently means "The Cliffs' in Hawaiian and pretty soon after starting the hike, we saw how it earned its name. The trail is steep and rocky in parts, but SO worth the effort. We encountered this part towards the start of the trail, but it leveled out a bit after that.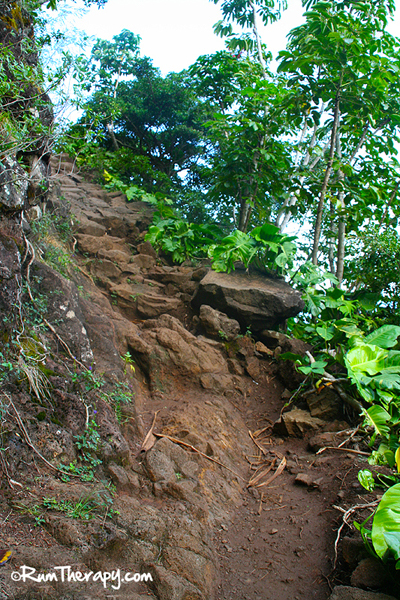 We only made it to Hanakapiai Beach ( 4 miles round-trip).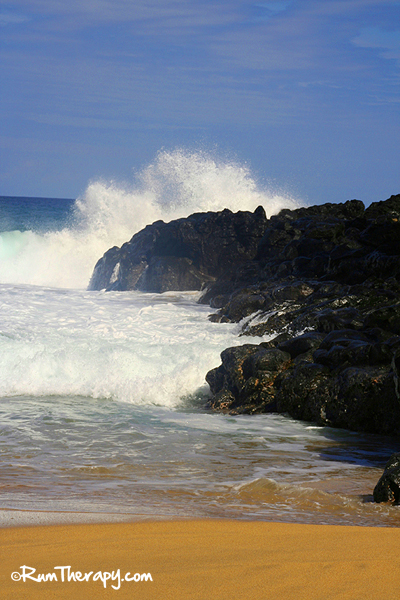 We hoped to make it to the waterfalls (an additional 2 miles up AND back), but found we didn't bring enough water to chance it. With the elevation changes and rough trail, the hike to Hanakapiai was about all we could handle that day and returned to our resort for a poolside massage….
Find out more about our Na Pali Coast Hike here: Na Pali Coast Hike

Doorless Helicopter Ride
Seeing Kauai by helicopter is an experience we will never forget. The fact that I was able to be talked into taking a DOORLESS helicopter ride still amazes me, but I would do it again in a heartbeat…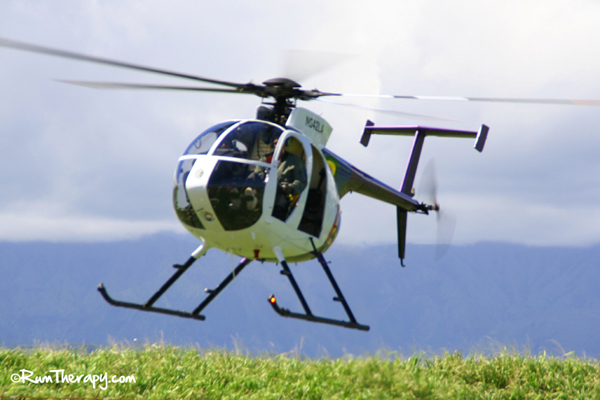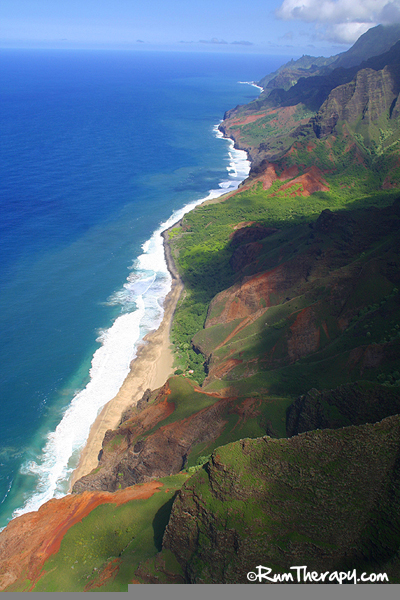 Waterfalls, Waimea Canyon, Na Pali Coast, Wai'ale'ale' and Nawiliwili are all completely different experienced by air and the ride exposes you to sights you won't see from the ground. Amazing. Read more about our Doorless Helicopter Ride over Kauai here: Helicopter Ride in Kauai
Ziplining
I was feeling adventurous after our doorless helicopter ride and actually thought that  ziplining through a tropical  forest would be fun. It was. After working up the nerve to hurl myself off a perfectly good platform, I was amazed at how cool it was to soar over the lush tropical land below us.  There were two zipline locations in Kauai when we visited and we chose the zipline closest to Mount Waiʻaleʻale. We were transported to the zipline in the all terrain vehicle pictured below – which was quite possibly more nerve-racking than the zipline itself!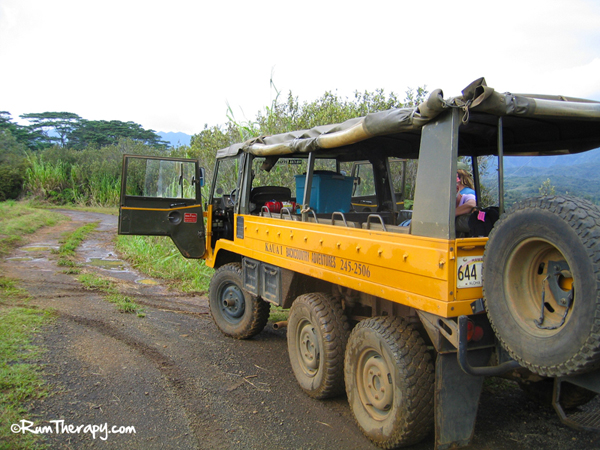 Read more about our zipline experience here: Ziplining in Paradise

Odds and Ends
We saw so much in one week and took so many pictures that we really couldn't cover the whole experience in detail in one post! Here are a just a few additional things we'd recommend seeing and doing while in Kauai: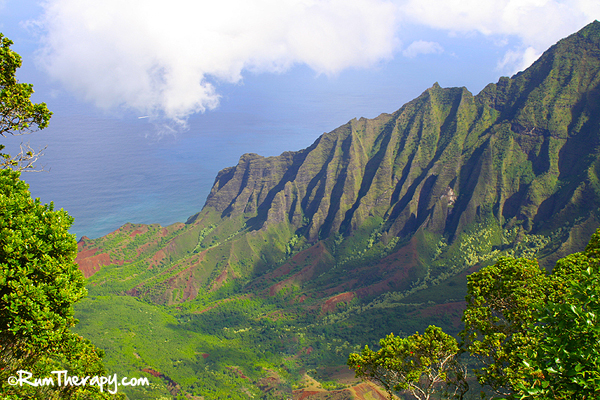 Kalalau Lookout (In Waimea Canyon Park)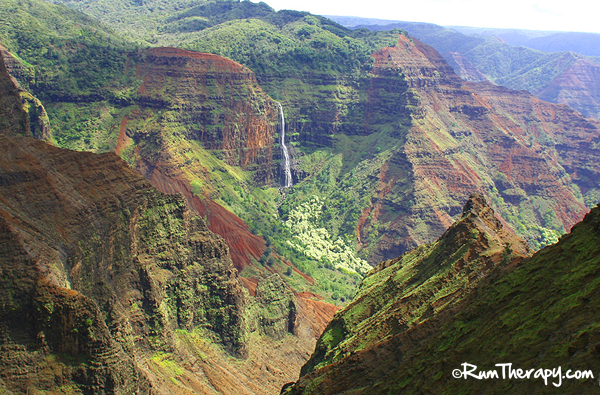 Waimea Canyon (nicknamed "The Grand Canyon of the Pacific")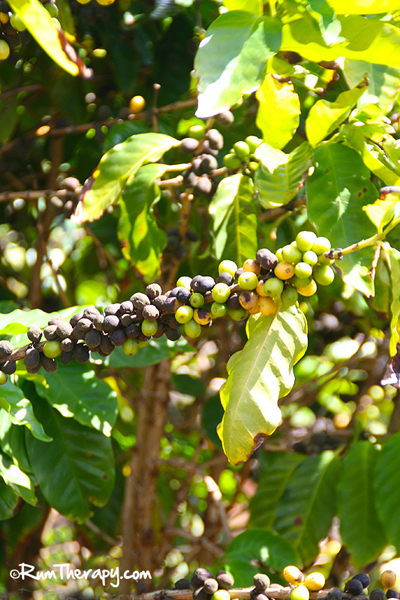 Walking Tour and Coffee Tasting at Kauai Coffee Company
Golf on Kauai – There are 9 courses on Kauai – some with pretty spectacular views!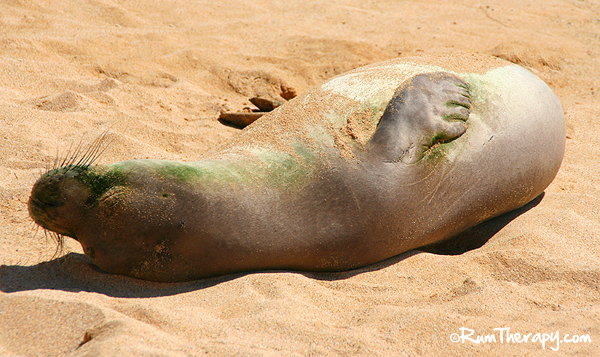 See if you can catch a glimpse of a Monk Seal sunning on one of the beaches in Poipu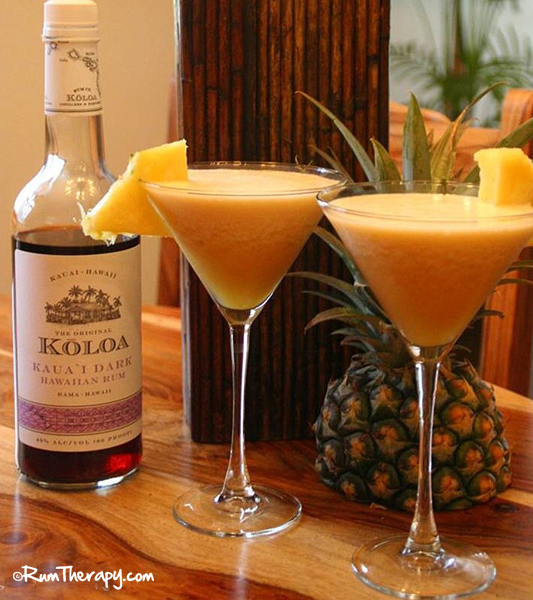 Although we visited Kauai prior to the opening of  Kōloa Rum Company, you can now visit their tasting room and store in Lihue. Check out our previous post using Kōloa Rum in a Pineapple Daiquiri.
And – don't forget to just relax, enjoy the scenery, take in the sights and fragrances of this tropical paradise, order some of the freshest fish at one of the many great restaurants, and leave your footprints in the golden sand…
Aloha!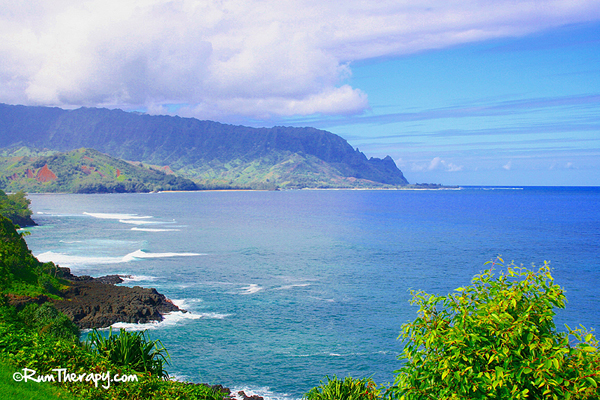 To see more posts on Kauai and other islands, check out our Island Blog Directory

Copyright©Rum Therapy Beaches, Bars & More, Tropical Travel Guide, 2013
Pictures and other content may not be re-used without written consent from Rum Therapy, LLC