Yep. It's a hot one today. Leaves me thirsting for something light, refreshing and ohhh so cold! Today's mojito is a colder version of the perfect mojito with just a few slight adjustments. You'll love the frosty, minty, limey goodness of this one!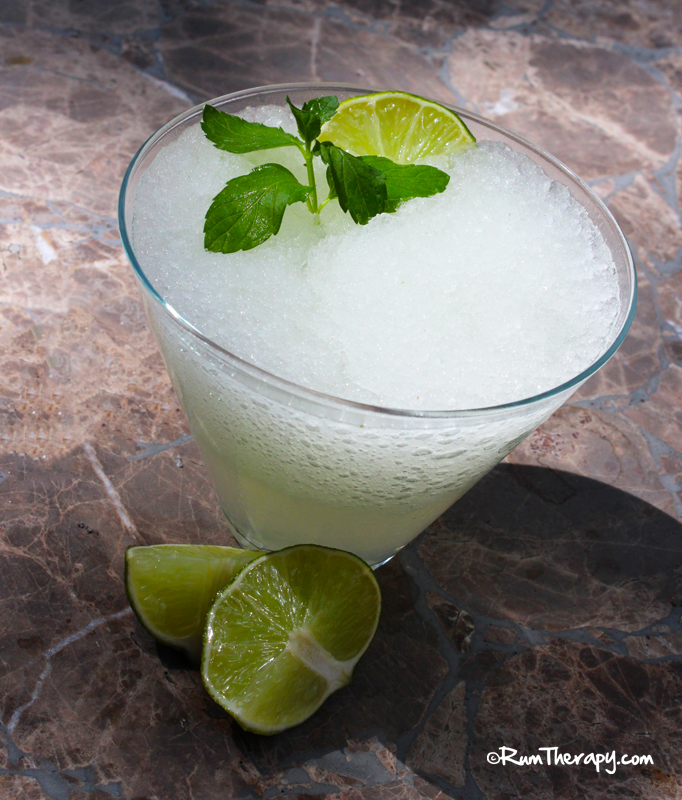 Frozen Mojito
(makes one)
2 oz. Bacardi Light Rum
Juice of 1/2 lime (about 1 tbsp.)
4 tsp. sugar
12 mint leaves
2 oz. Club Soda
1 c. ice
Muddle mint, sugar and lime in a glass. Add rum and club soda and stir gently. Strain out the mint leaves – unless you don't mind a green drink – and pour the mixture into a blender. Add 1 cup ice and blend 'till frosty and smooth. Garnish with mint leaves and lime slices if you wish.