Bananas, Ice Cream and Rum. This is definitely a dessert cocktail and tastes amazing! I found this recipe for a Bananas Foster Cocktail on the Cockspur Rum Facebook page last week and knew we'd have to give this one a try! I'm a big fan of the Bananas Foster dessert and this one has some of the same ingredients, and you don't have to light anything on fire!
We started by following Cockspur's recipe pretty closely, but then we added about a cup of ice to make the drink even thicker and creamier. By adding the ice, we had enough to make two cocktails, so we bumped up the amount of rum and banana liqueur a bit too.  Anyway – this is one great tasting cocktail. Enjoy!!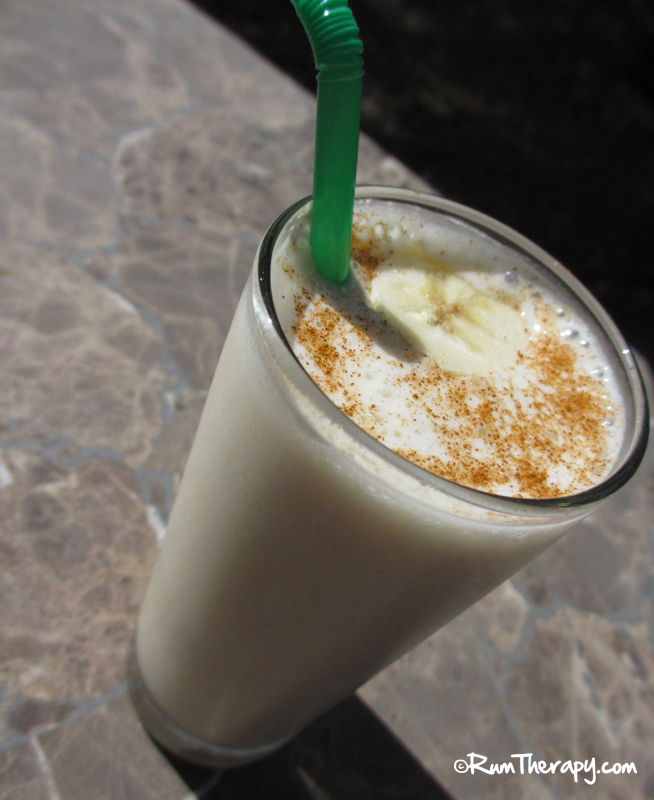 Bananas Foster Cocktail
by Cockspur Rum
(Makes 1)
2 scoops vanilla ice cream
1 1/2 oz Cockspur Rum
1/2 oz banana liqueur
1 banana
Blend ingredients until smooth. Serve in cocktail glass and sprinkle with cinnamon.