Argggg! Today is International Talk Like a Pirate Day so we thought we'd post a rum drink recipe worthy of a Pirate's Happy Arrr – 'cause Rum Therapy Cures What Ails Ye! We found several versions of this drink on the web, but thought this one from drinksmixer.com sounded the best with a slight adaptation. It's strong and easy to make – so enjoy ye scallywags!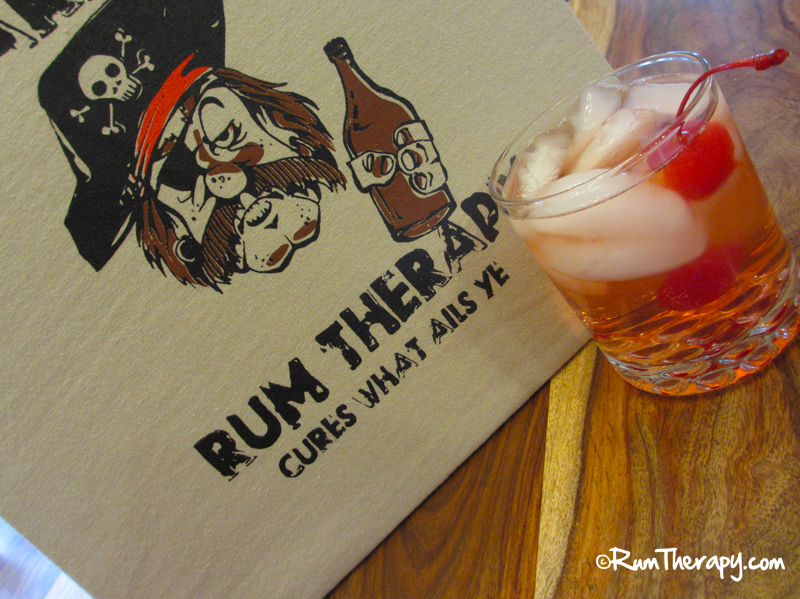 Walk the Plank
(makes one)
1 oz Captain Morgan Spiced Rum
1 oz Malibu Coconut Rum
1 oz RedRum (rum infused with mango, pineapple, coconut and cherry)
7 – Up Soda
2  cherries

Pour rums over ice. Fill with 7-Up. Stir. Garnish with cherries. Float a teaspoon of cherry juice on the top.
Find more rum recipes here:Rum Recipe Picture Directory
Copyright©Rum Therapy
Pictures and other content may not be re-used without written consent from Rum Therapy, LLC