A healthy Mojito? Well, this one DOES contain green tea and can be made sugar-free, so if you need to keep it light, this is one to try! I ran across a recipe recently on the website Skinnytaste, for an Iced Green Tea Mojito. Always on the lookout for new mojito recipes, we whipped up a batch. We used Stevia as a sweetener to keep the sugar content and calories low, but you could also use raw sugar or agave syrup. Although not my favorite mojito recipe (the Perfect Mojito can't be beat in my opinion!), it is light, sugar free (when Stevia is used) and refreshing and includes the antioxidant green tea!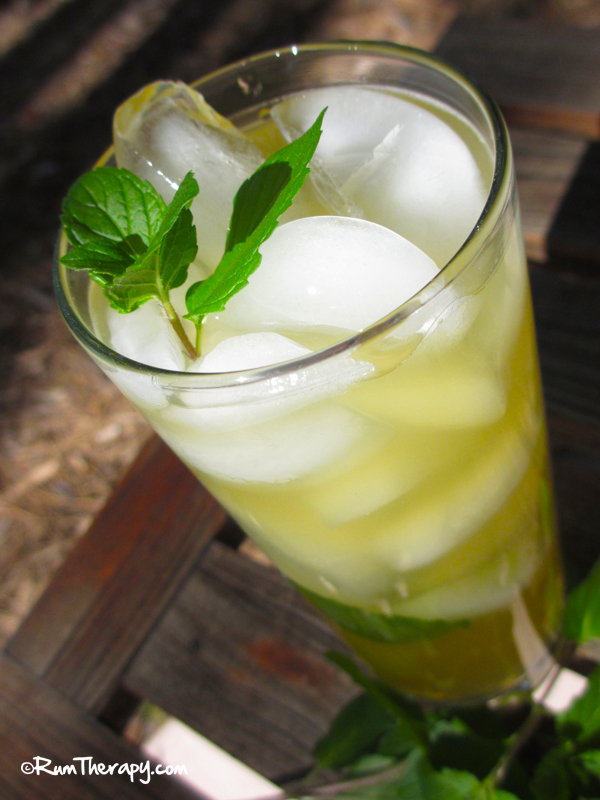 Green Tea Mojito
(Makes 1)
Adapted from Skinnytaste
1 tbsp fresh lime juice
6 mint leaves
1/2 to 1 packet Stevia (Stevia can be quite sweet, so start with just 1/2 packet and adjust to taste)
1/2 cup brewed green tea, chilled
1.5 oz white rum
Muddle the lime juice, mint, Stevia. Add ice until glass is about 3/4 full and then pour in rum and green tea. Stir and garnish with mint leaves.