Saba Rock
We pulled up anchor the next morning and made a quick stop at Saba Rock Resort for some ice before our sail to Anegada. We only had a few minutes, so we quickly explored the Gift Shop, Restaurant/Bar and hammocks out back. We were too early to enjoy a Painkiller or Rum Punch at the bar which has a great view of North Sound, so we'll have to return again to fully experience the "Rock".
From Saba we set sail for Anegada, about 15 miles north of North Sound.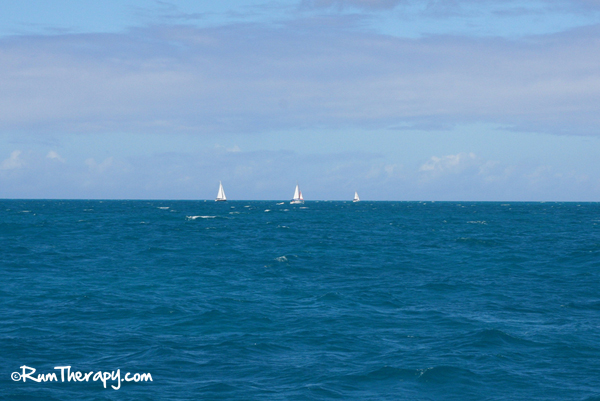 Rush Hour in the BVI…
On our way we spotted a whale breaching – three times – as if he were putting on a show for us!
Thanks to our boatmate Jimmy for capturing images of the whale. We somehow managed to only get sky and water…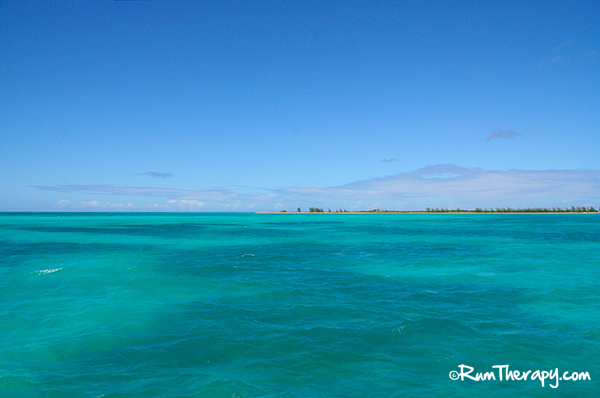 Shortly after the excitement of watching the whale, we could see Anegada in the distance. Only 28 feet in elevation at its highest point, the first thing you spot is a few trees and a white strip of sand.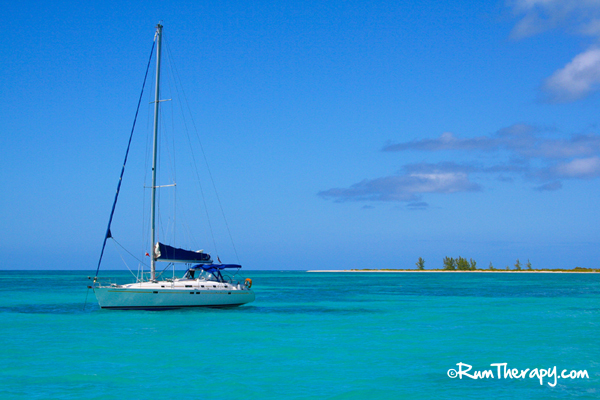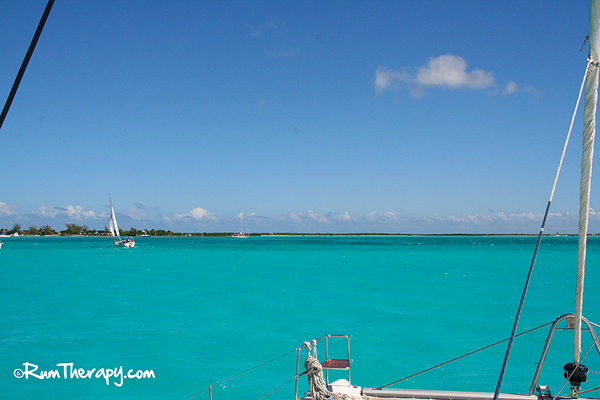 The shallow reef around Anegada is tricky to navigate and has claimed hundreds of vessels (we read around 500 shipwrecks) over the years, so we were more than happy to have an experienced Captain at the helm.

 Once ashore, we spent the day exploring the incredible beaches of Anegada,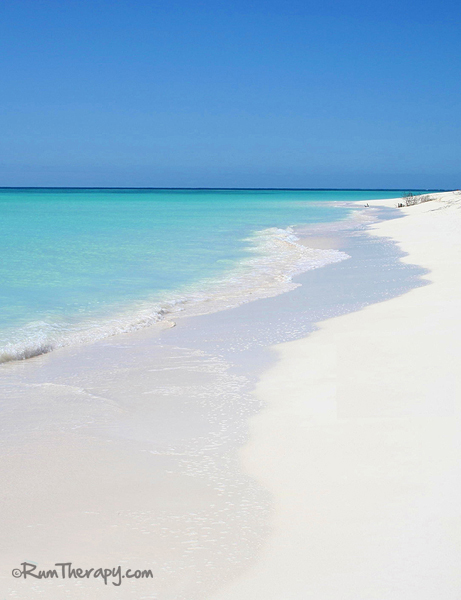 Then spent the evening dining on Caribbean Lobster that had just been pulled from the ocean that day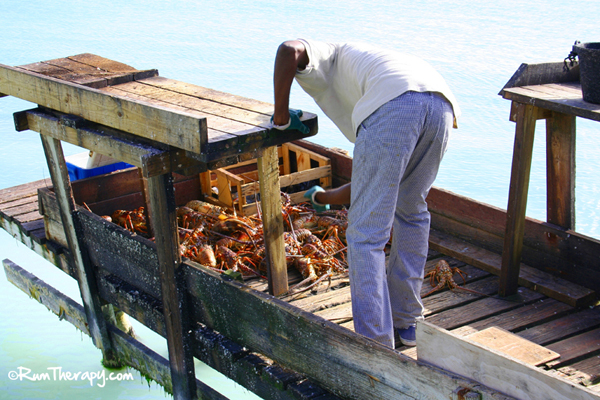 While sipping Pinot Grigio with our toes in the sand just feet from the waters edge…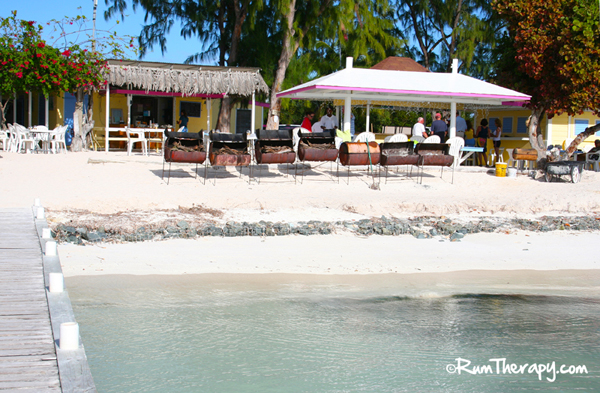 And if that weren't perfect enough, when we got back to the boat for the evening, we were treated to an absolutely stunning Anegada sunset.  A day we'll never forget.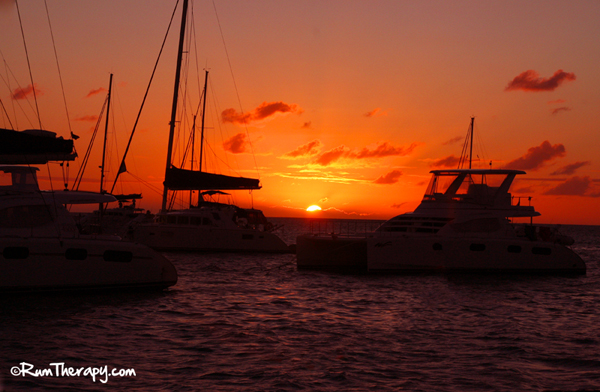 Find the rest of the Rum Therapy Sailing in the BVI series here:
Part 1 (Norman and Peter Island

Part 2 (Virgin Gorda)

Part 4 (Great Camanoe, Trellis Bay, Beef Island)
To see more posts on Anegada and other islands, check out our Island Blog Directory

copyright © Rum Therapy
Pictures and other content may not be re-used without written consent from Rum Therapy, LLC