In a parking lot in Red Hook, St. Thomas sits a bar named Duffy's Love Shack. Pretty much the size of a shack – albeit a nice shack, this little bar's got itself some character.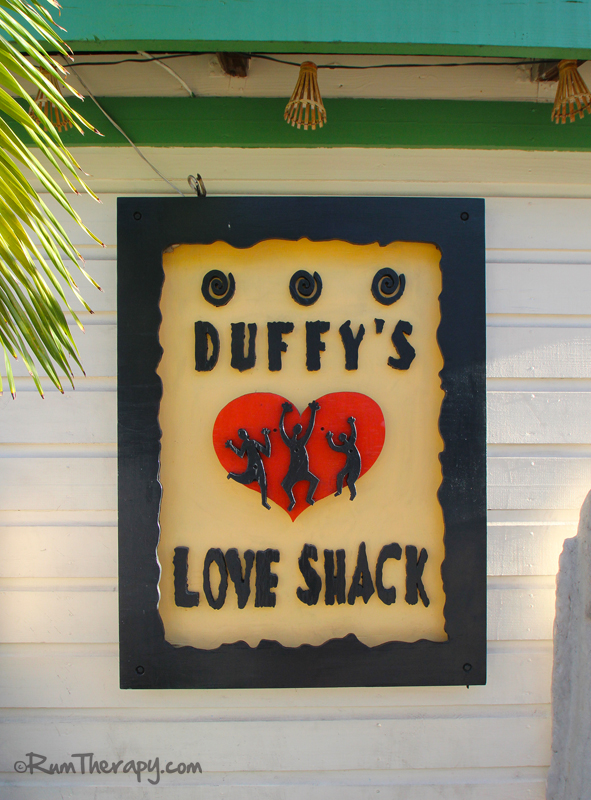 Dubbed the  coolest parking lot bar in the Caribbean, and with a drink menu that includes Voo Doo You Doo, The Shark Tank, Wacky Pineapple, Thar She Blows, Booty Call and Jaws, we thought we must spend some time at Duffy's doing a bit of research.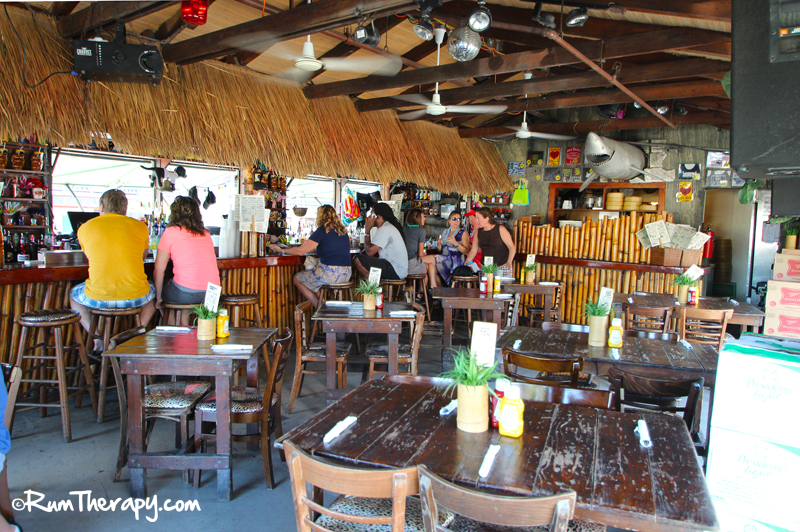 Duffy's used to be located in an alleyway in Drakes Passage in Charlotte Amalie until a hurricane hurled a 40′ sailboat into the bar in 1995. Duffy's was later rebuilt in it's current location in Red Hook.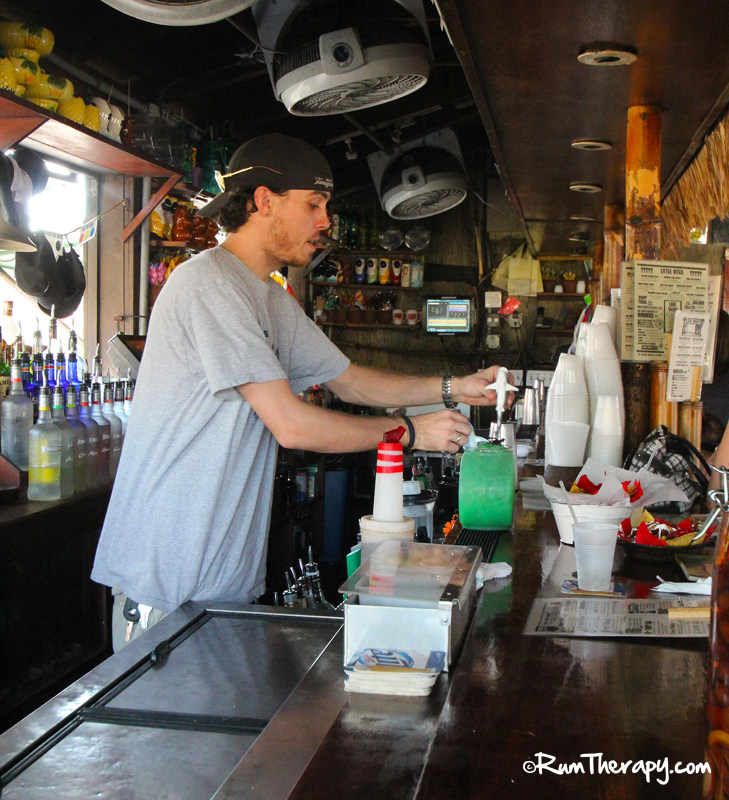 Bartender putting the finishing touches (a plastic shark) on a Shark Tank – a 64 oz. concoction of 5 rums, 3 tropical liqueurs – ouch!
It was Happy Hour when we arrived and being the cheapskates we are, we opted for the Cruzan Rum drinks that were a buck fifty each and quite tasty with some stiff pours!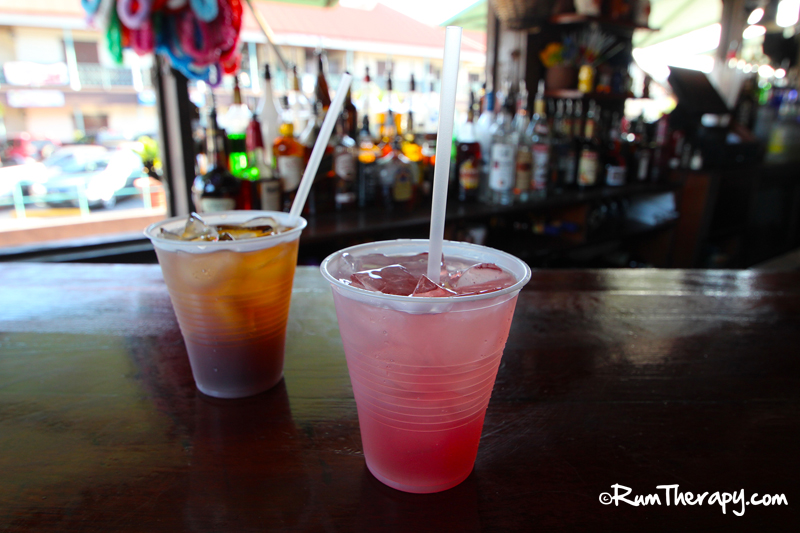 Happy Hour Cruzan Rum Drinks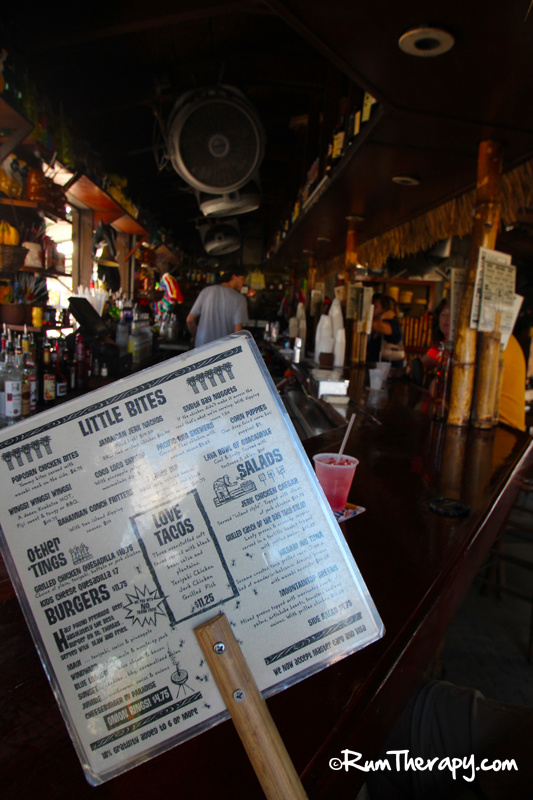 We ordered some Jerk Chicken Quesadillas and the Mountaintop Greens – both dishes were very good.

The conversation was fun and easy with some locals at the bar and the bartenders. Great vibe, good food and tasty drinks – Duffy's is the only parking lot bar we've ever been to in the Caribbean, but we still think it's gotta be the coolest...
To find out more about Duffy's, check out their cool website here:
Duffy's Love Shack

Find Duffy's Love Shack on our St. Thomas Map

copyright©Rum Therapy
Pictures and other content may not be re-used without written consent from Rum Therapy, LLC