Come for the sunshine, stay for the sunset…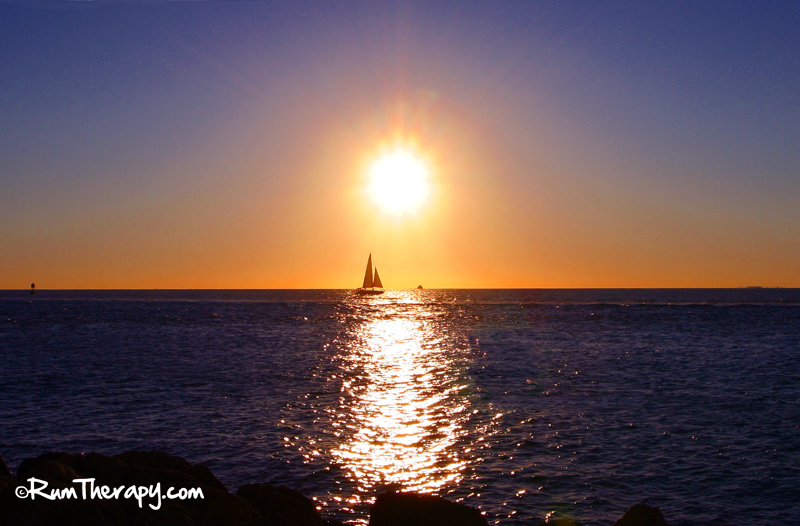 Fort Zachary Taylor Beach, located on the west side of Key West, scores this weeks Beach of the Week endorsement as a great place to hang out, have a picnic, spread a towel or rent a beach chair, snorkel and swim, fish, enjoy the sunshine and then get treated to some of the prettiest sunset views around. Key West is not really known for it's beaches, but many feel that Fort Zachary Taylor Beach is the best on Key West – and it's rumored to be the favorite among the locals. We think it's well worth a visit.

Access: It can be a bit tricky to get to. Drive south on Southard Street and into the Truman Annex. Follow the road to a guard shack (small admission fee). Continue on a paved road to parking which is close to the beach. We saw quite a few people ride their bikes to the beach and there are bike racks available.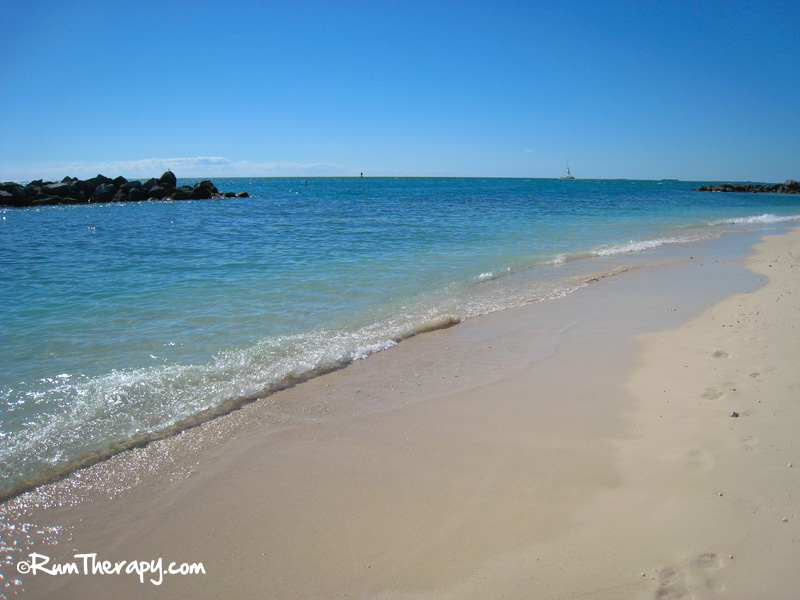 Beach: Areas of sand with some rocks in the swimming area, sheltered cove area which is good for children, gently sloping access, some shade, good snorkeling in the rocky areas.
Amenities: Many amenities available, including beach chair rental, snack shop, picnic tables, restrooms and showers, gift shop, and nature trail.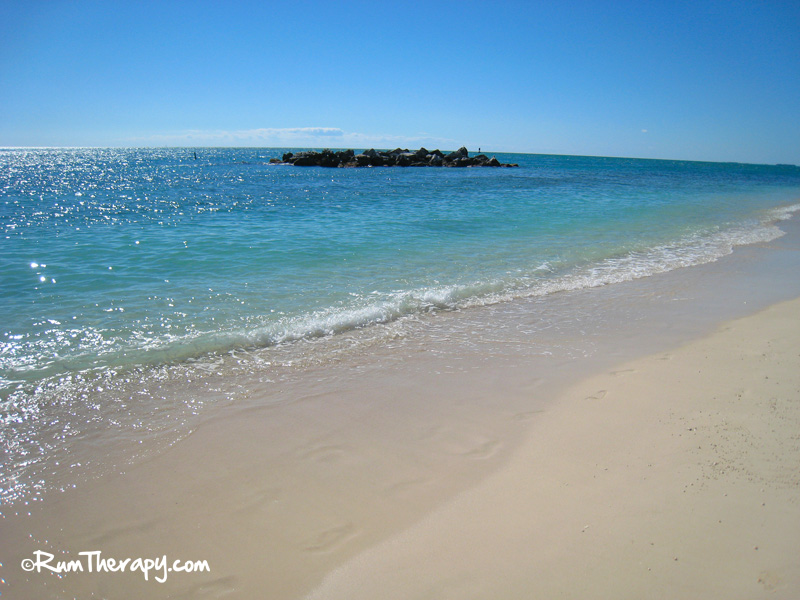 Swimming area
Recommended for: swimming, sunbathing, picnicking, fishing, people watching and watching sunsets.
Tips: Water shoes are recommended. If you have time, take the guided tour of the Fort located close to the beach. Then, move to the rocky west end as the sun begins to set to be treated to spectacular sunsets as the boats sail by….
Waiting for the sunset with some pirates who were in the area for a Pirate Festival!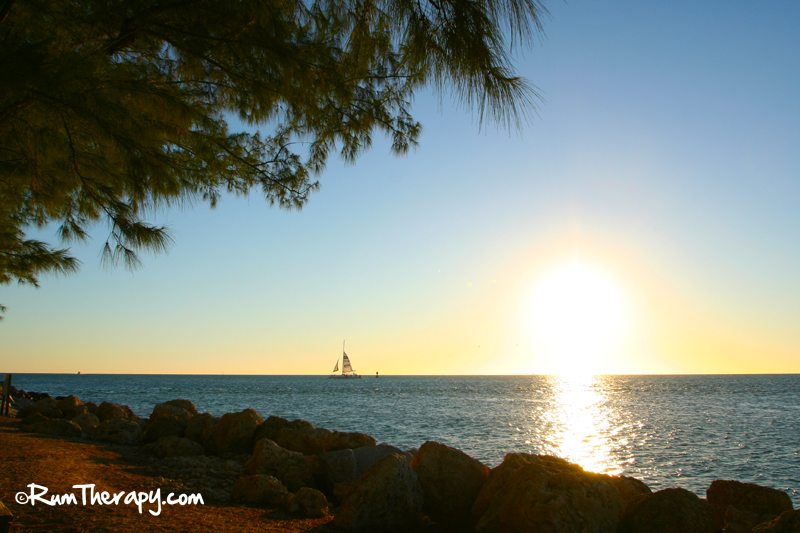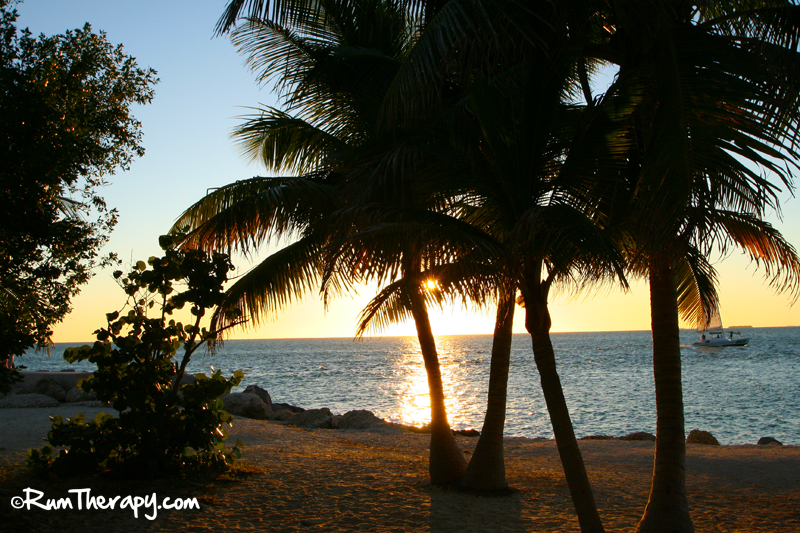 Watch as the ship disappears into the sunset and then reappears again!
Find out more here: Florida State Parks – Fort Zachary Taylor
copyright©Rum Therapy Beaches, Bars & More, Tropical Travel Guide, 2013
Pictures and other content may not be re-used without written consent from Rum Therapy, LLC