Magens Bay is undeniably the best known beach on St. Thomas, and for good reason. With a mile of soft white sand, calm protected surf and tons of amenities, visitors to St. Thomas flock to the area to frolic in the beautiful turquoise water.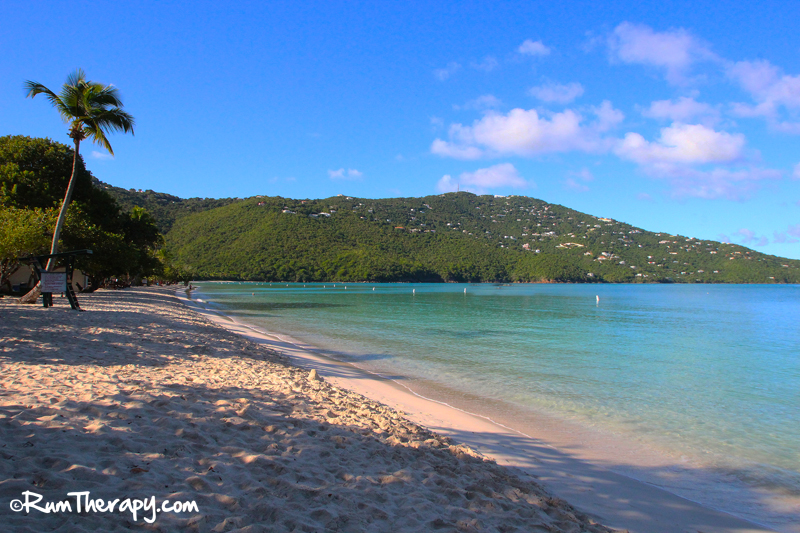 Access: There is a large parking lot close to the beach. Taxi service is readily available. Entrance and parking fee paid at the front gate.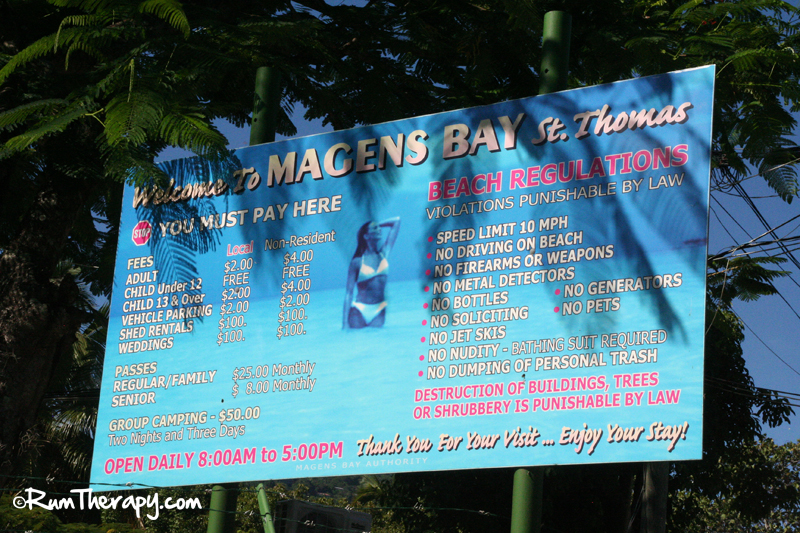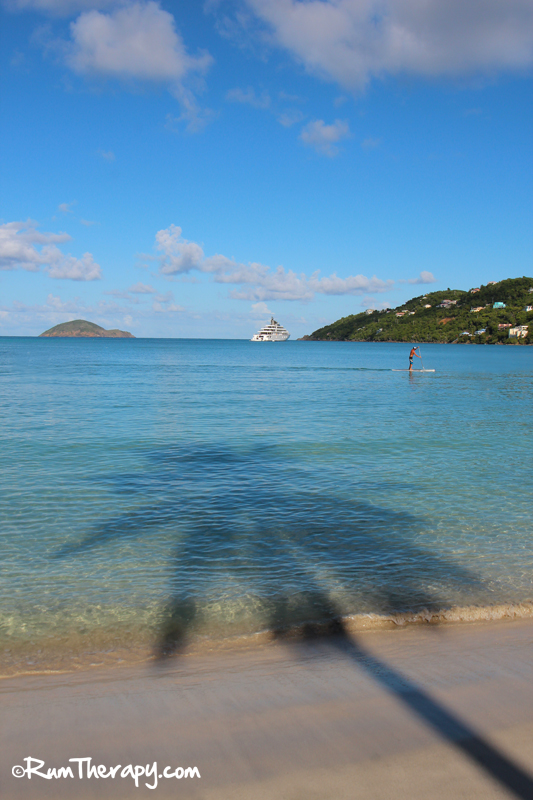 Beach: one mile of soft white sand. Great for swimming with gentle sandy access and usually calm surf. Great walking beach.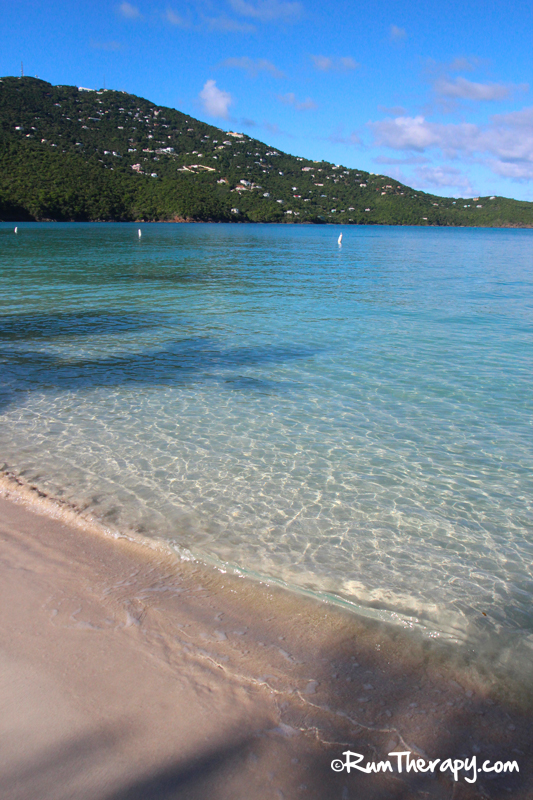 Amenities: This beach has them all. Lifeguards, beach chair rental, food & beverage, restrooms, gift shop, picnic tables, camping area and more.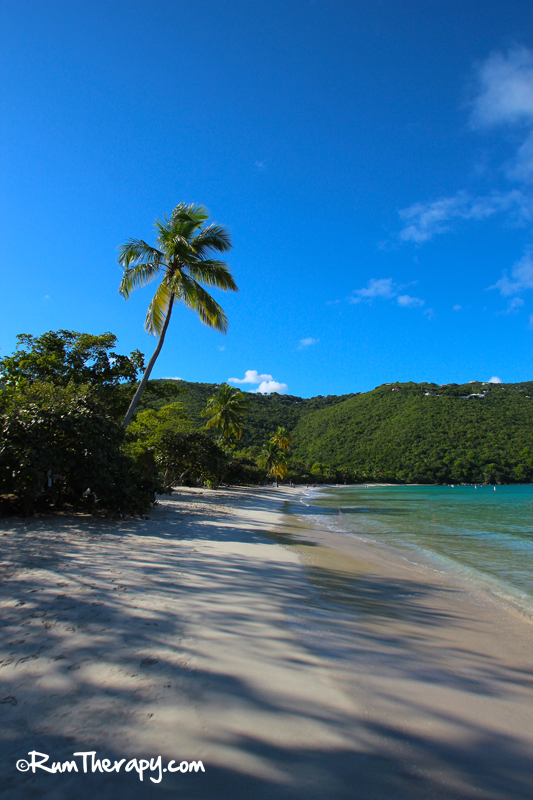 Recommended for: swimming, walking, people watching, good beach for children and for those who like busy, active beaches with lots of amenities.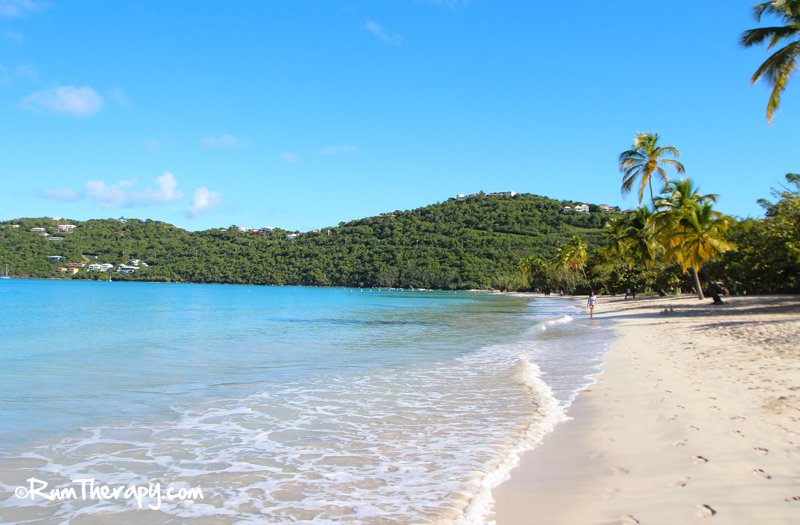 Tip: if you'd like to experience the beauty of Magens Bay at a quieter and less crowded time, arrive earlier in the morning (when we took these pictures) or later in the afternoon after many of the day passengers have departed.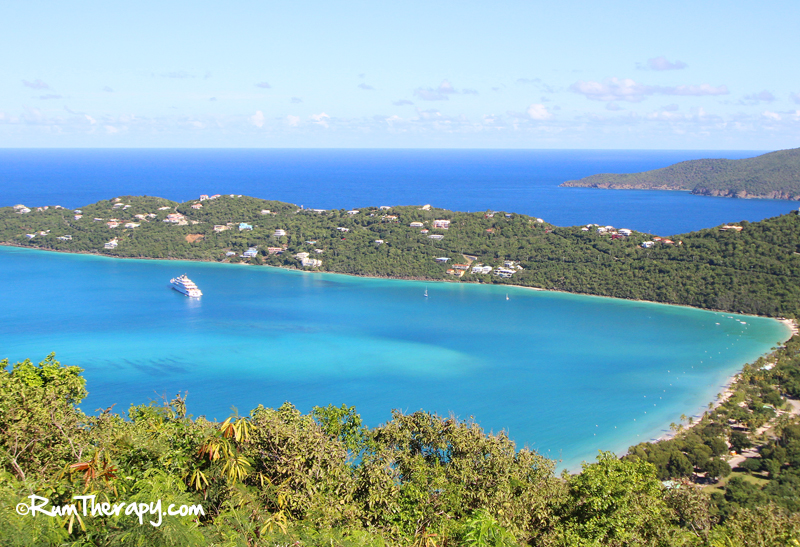 Overlook of beautiful Magens Bay
Click for more information on Magens Bay
copyright©Rum Therapy Beaches, Bars & More, Tropical Travel Guide, 2013
Pictures and other content may not be re-used without written consent from Rum Therapy, LLC