A beautiful crescent shaped beach with soft, white sand and incredibly clear, calm water. Saltwhistle Bay Beach is found on the small island of Mayreau in the Grenadine chain. Good anchorage for the boats and yachts that clamor for mooring in the beautiful bay.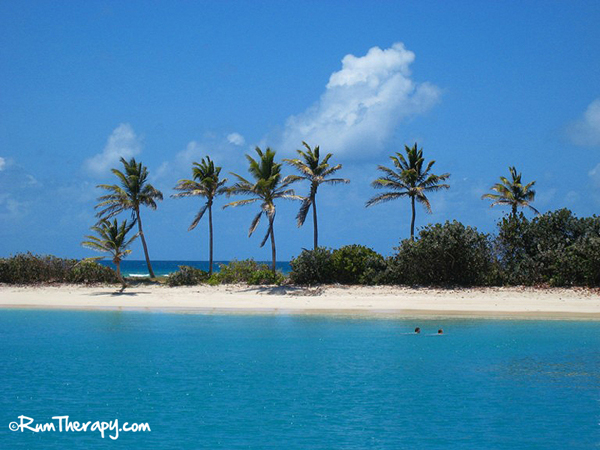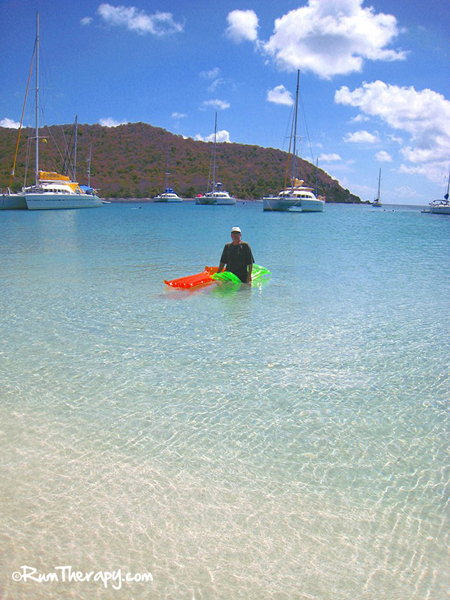 Access: Get to Mayreau by boat. Good anchorage (although it's getting better known by boaters and so it can get busy with boats trying to moor there). We also noticed several larger ships anchored in Saline Bay. From Saline Bay you can hike over the hill through the village of Old Wall and down into Saltwhistle Bay.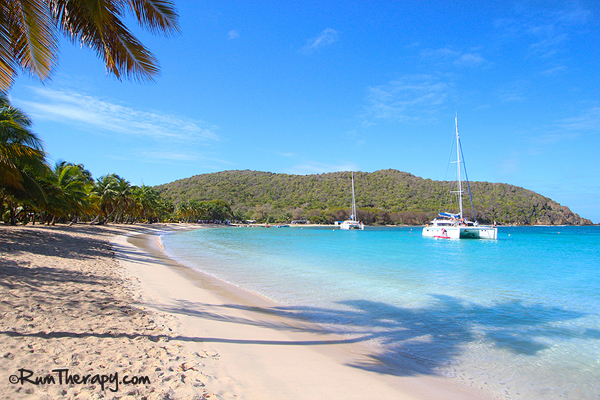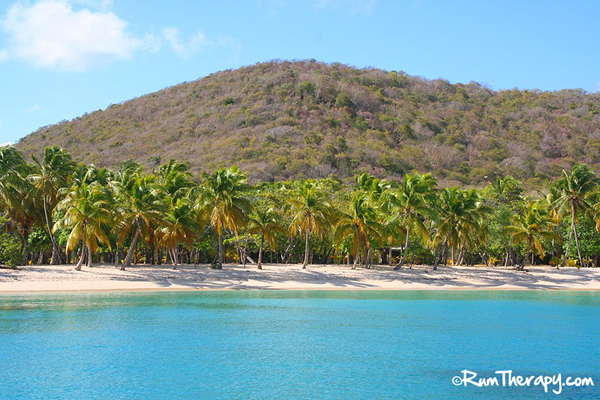 Beach: a long crescent of soft white sand beautifully fringed with palm trees. Great for swimming with gentle sandy access and usually calm surf. Shallow for quite a way out. Great walking beach. Separated from the rougher Atlantic side by a small strip of land.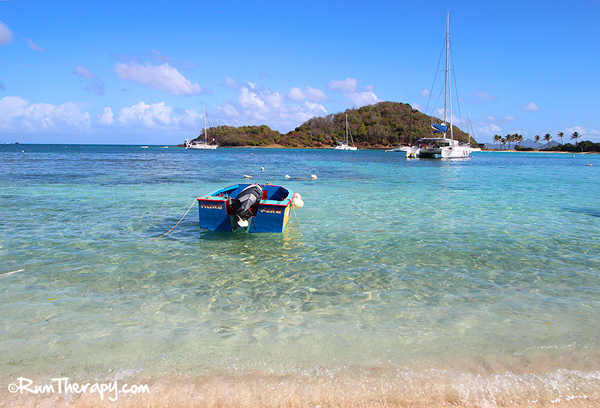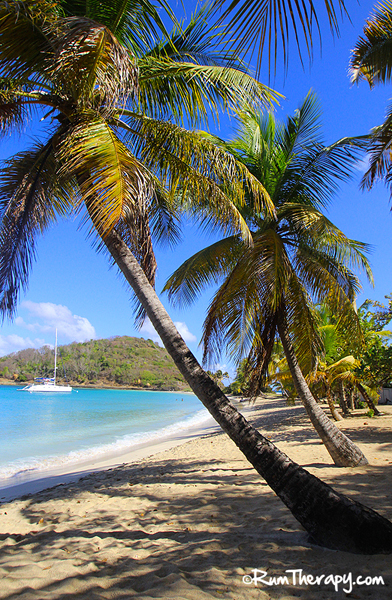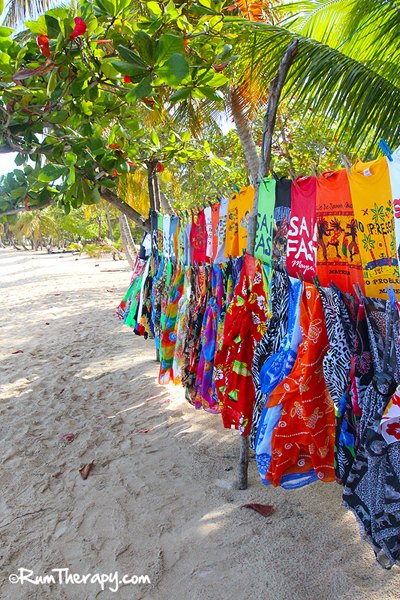 Recommended for: swimming, walking, relaxing and those that don't need or want a ton of amenities.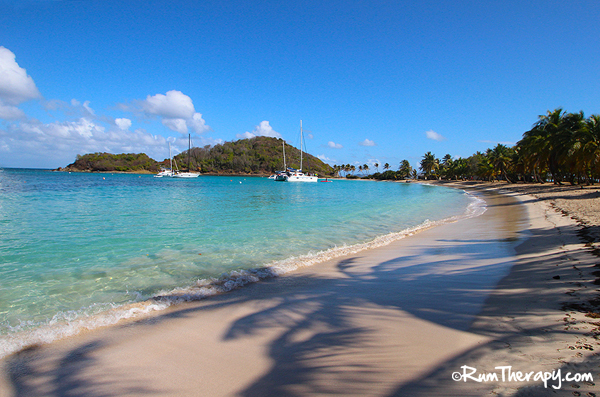 Tip: if you have the time, hike up the hill to the village of Old Town. There are several good bars (careful – they serve Sunset Very Strong Rum – good, but potent!), great views and very friendly people.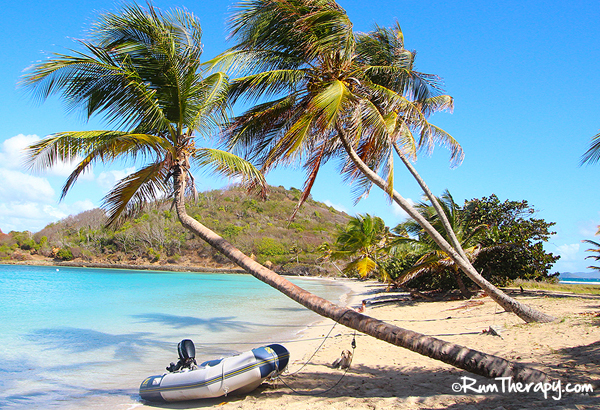 Other St. Vincent and the Grenadines post that you may be interested in:
Coconut Bar, Young Island Resort
Mopion, St. Vincent and the Grenadines
Happy Island, an Island and a Bar

copyright©Rum Therapy Beaches, Bars & More, Tropical Travel Guide, 2013
Pictures and other content may not be re-used without written consent from Rum Therapy, LLC