Skinny Legs, a  funky establishment serving up good food and drink to happy customers in quiet Coral Bay, St. John. Apparently named after the original owners sinewy stems, Skinny Legs is a great place to land to relax, chat with locals and visitors alike and to enjoy some great burgers and rum drinks.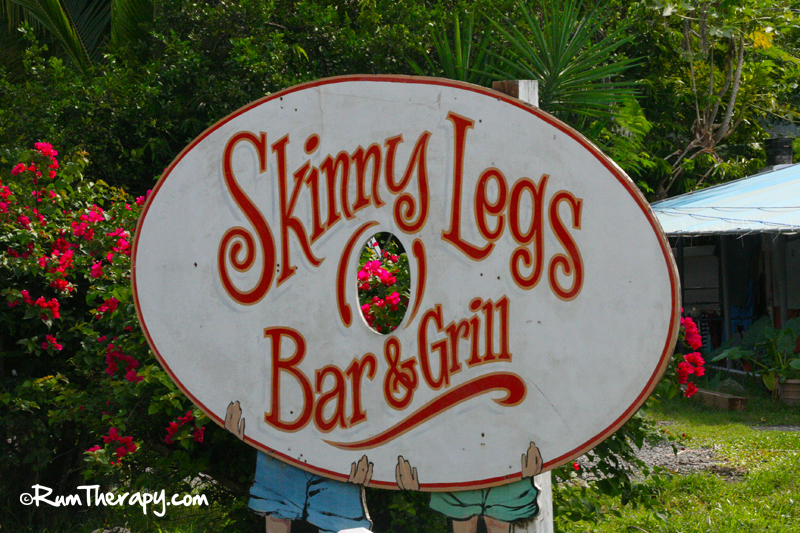 Friends Dougie  and Moe opened Skinny Legs in 1991 when Coral Bay was even quieter than it is now and it quickly became a favorite of locals. The word has now gotten out and now many tourists to St. John now make their way to the "other" side of the island to enjoy some time at Skinny Legs.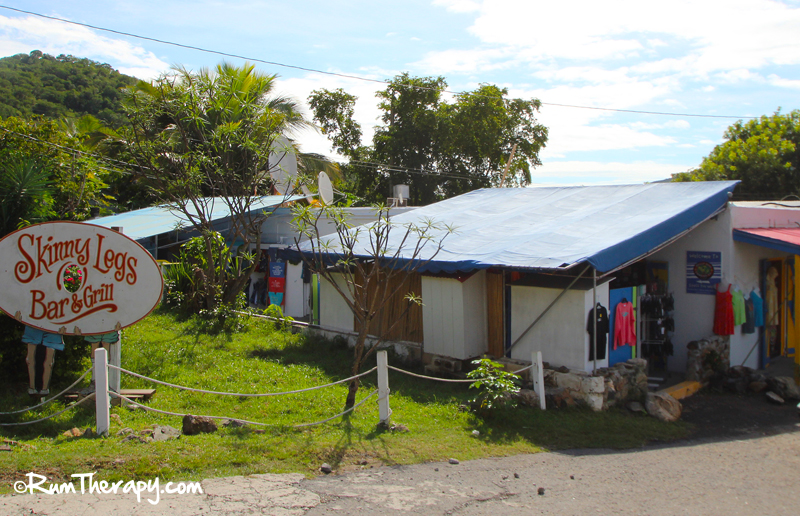 On April Fools Day, 2012, Skinny Legs was purchased by husband and wife team Doug and Jaime who continue to carry on the tradition of good food and drink and a fun-laid back atmosphere.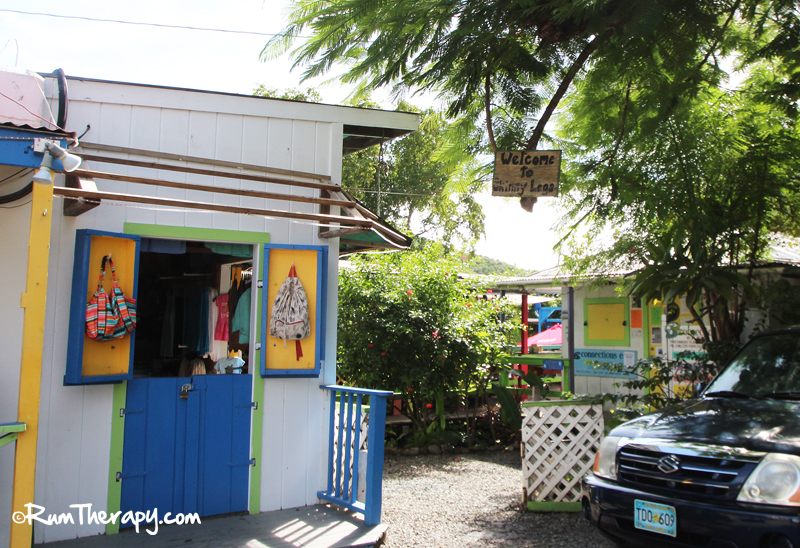 Rum Punch and Coconut Swizzle
All drinks are shaken, not blended. Skinny Legs is a blender-free zone!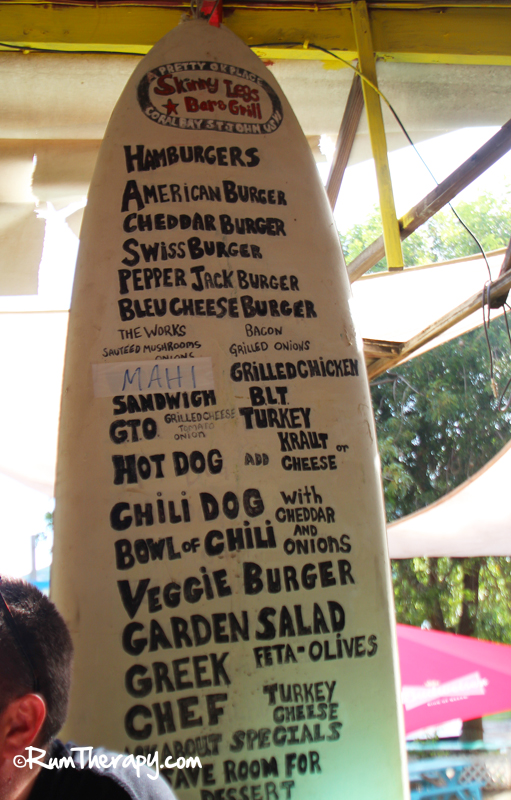 We ordered the Pepper Jack Burger and it was REALLY good.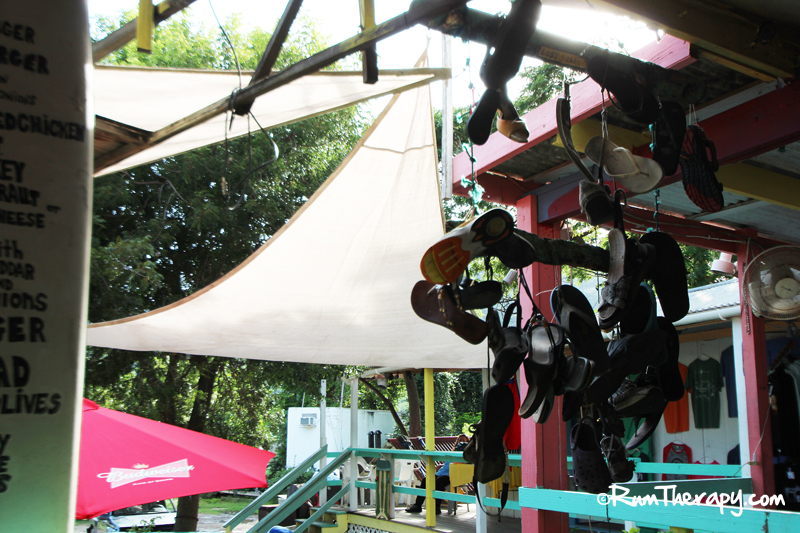 Eclectic Decor – and one of the Gift Shops in the background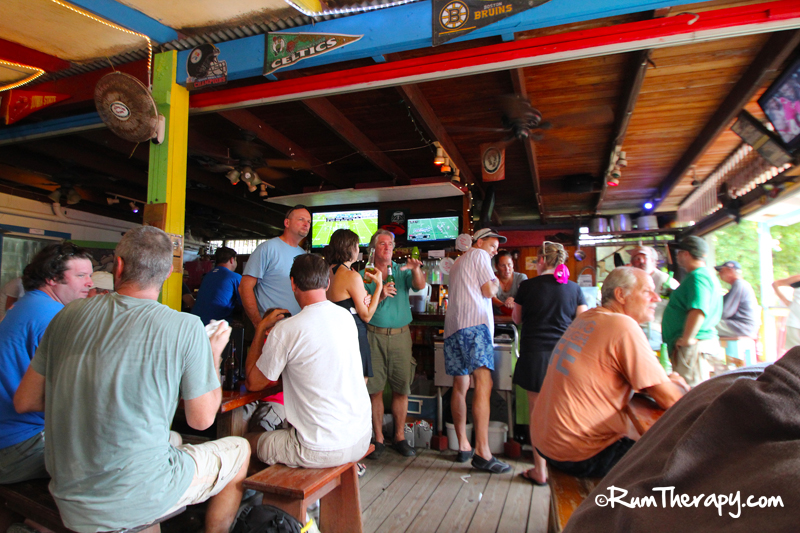 Patrons enjoying some conversation, football, grub and good drinks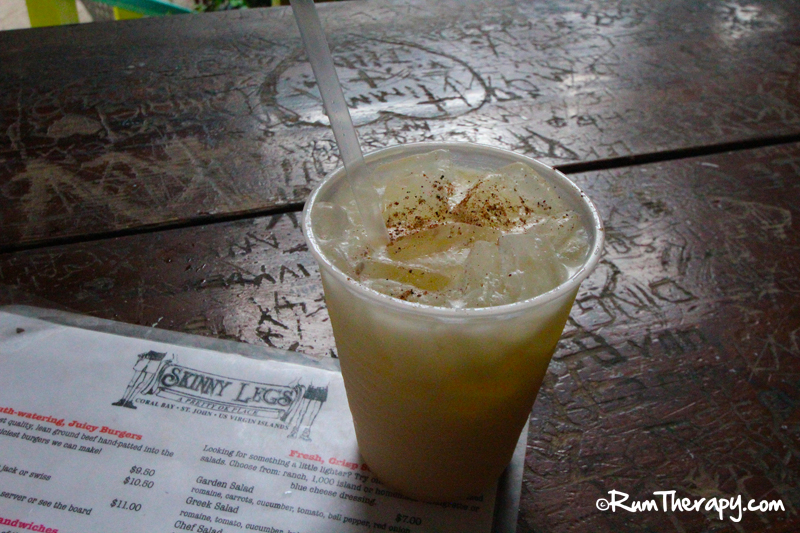 Had to give the Skinny Legs Painkiller a try…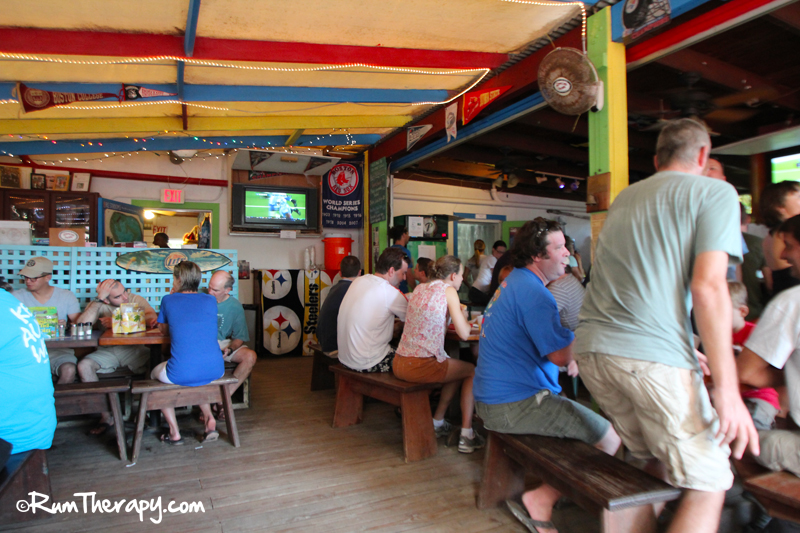 As they say on their website – "Skinny Legs – a Pretty OK Place"
We definitely agree…
Find out more:
Skinny Legs, Coral Bay, St. John
Find Skinny Legs on our St. John Map
To see more posts on St. John and other islands, check out our Island Blog Directory

Copyright©Rum Therapy 
Pictures and other content may not be re-used without written consent from Rum Therapy, LLC