There are bars with a view and then there are bars with a VIEW! Hog Heaven is a Bar & Grill sitting high atop Virgin Gorda with an absolutely beautiful view of the entire North Sound.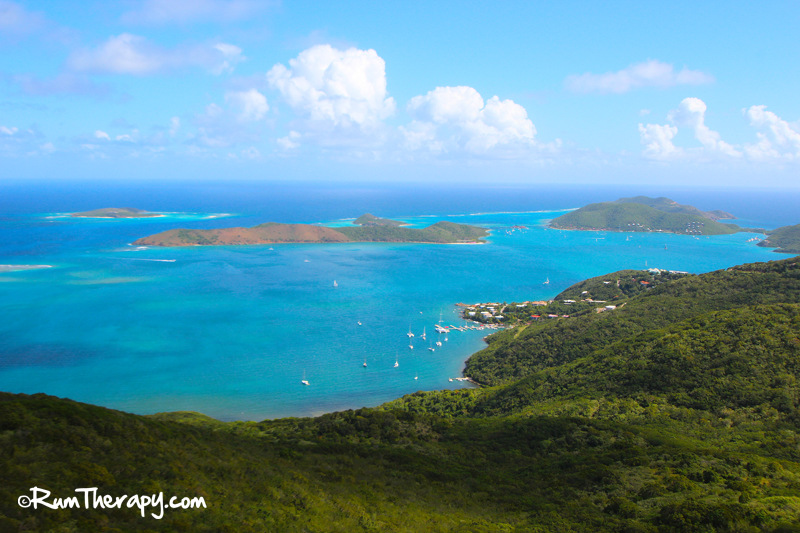 From your perch in the sky, you can see Leverick Bay, Bitter End Yacht Club, Saba Rock Resort, Necker Island and The Sandbox on Prickly Pear Island.
On clear days, you can even make out a faint strip of Anegada in the distance.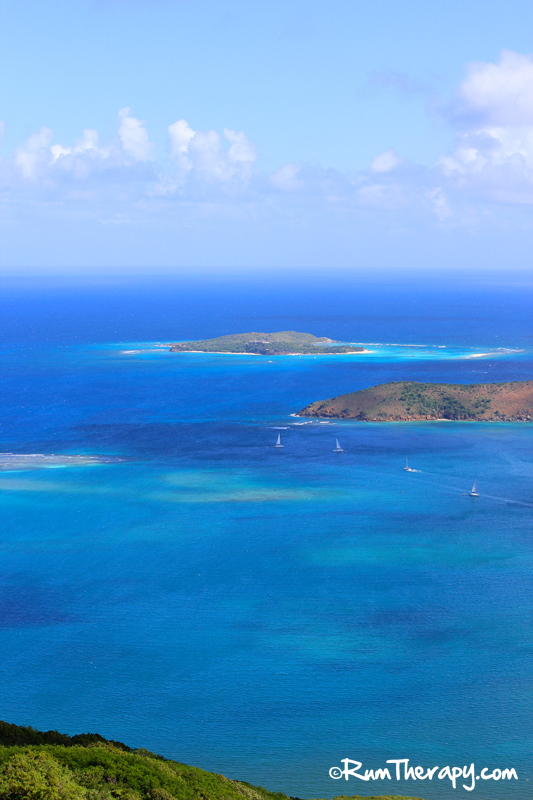 Necker Island in the distance
Hog Heaven is a small, unassuming  building on top of the hill on Nail Bay Road overlooking North Sound. It's owned by Blondie, who apparently is also a pig farmer/ship captain on Virgin Gorda.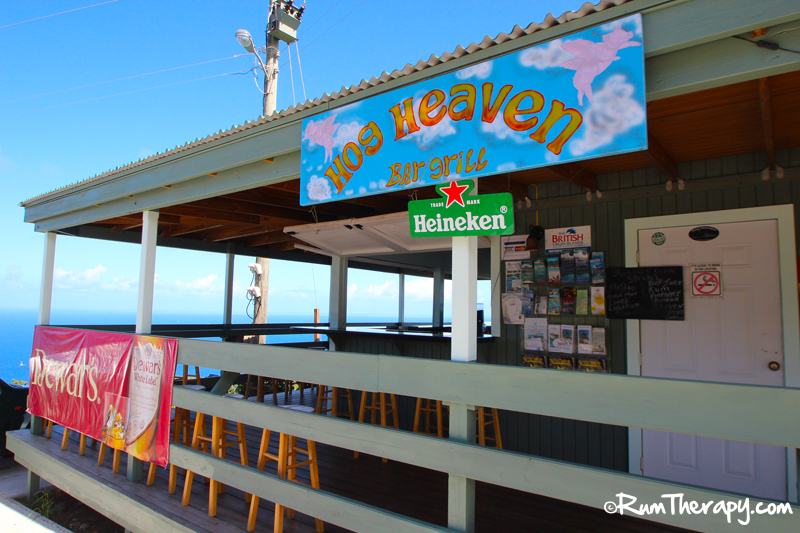 One of the rum drinks on the menu was a Blondie Special and we ordered that and a rum punch and took a seat to drink in the view.

Blondie Special and Rum Punch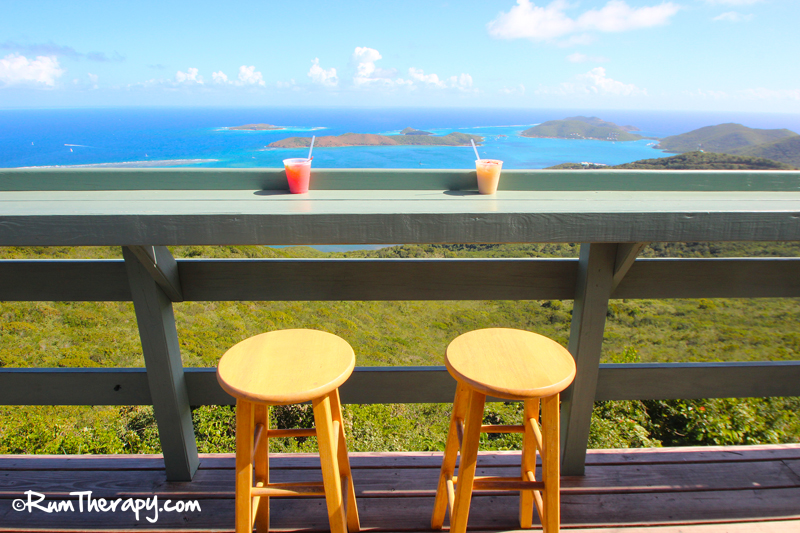 Hog Heaven is known for its BBQ, so we decided to order a plate, as well as a bowl of Conch Chowder. Both were delicious and very reasonably priced.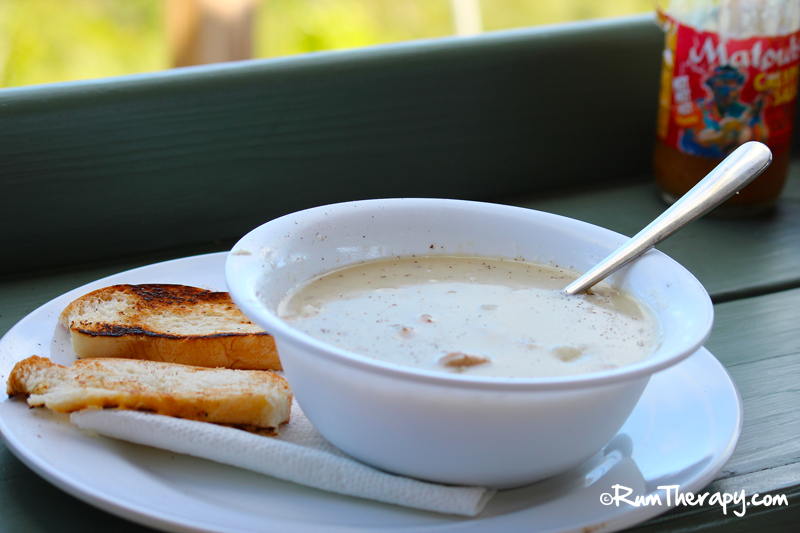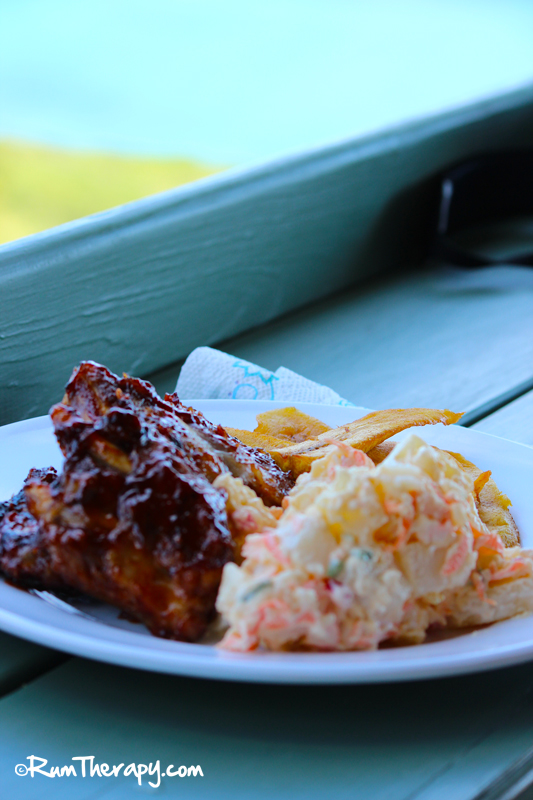 Want some Rum with a View (and some delicious BBQ)? This is the place to get it on Virgin Gorda!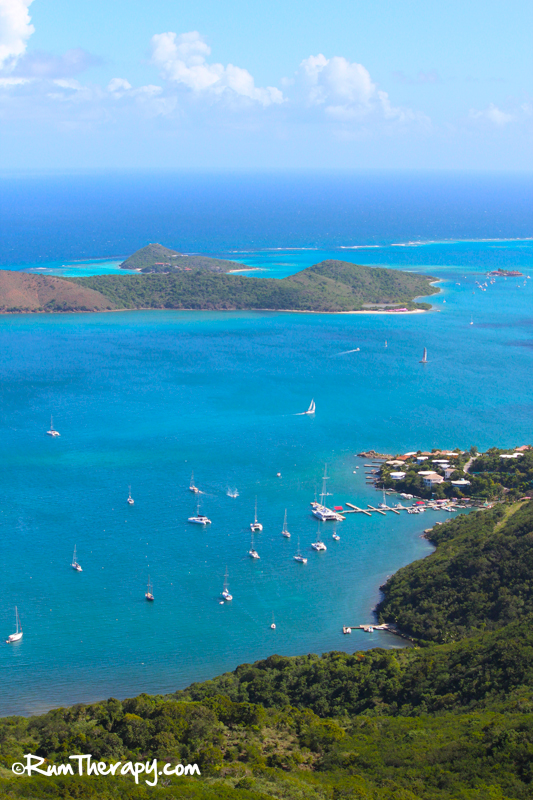 Have you been to Hog Heaven? Tell us about it!
copyright©Rum Therapy 
Pictures and other content may not be re-used without written consent from Rum Therapy, LLC