When it comes to beautiful beaches, St. John, USVI sure has its share. The island is dotted with phenomenal white sand beaches with beautiful clear, turquoise water. Just past some of the most popular and sometimes quite crowded beaches, Trunk and Cinnamon, you come to the overlook of another St. John beauty – Maho Bay.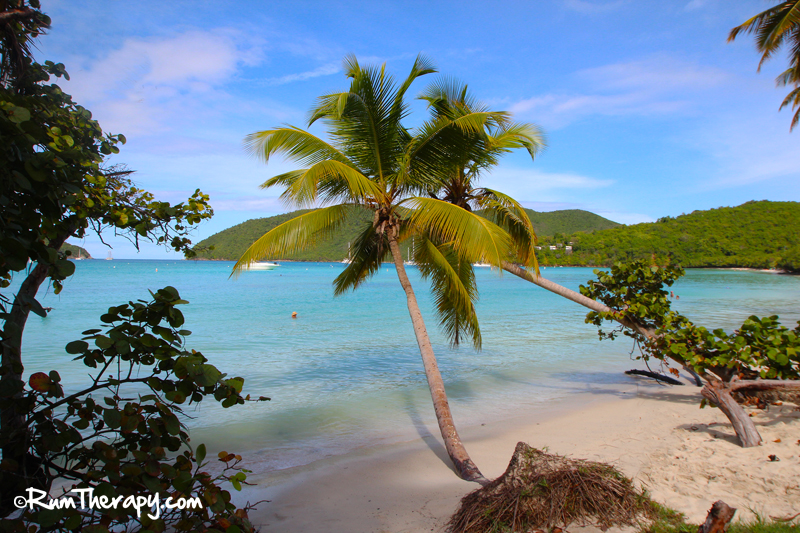 Access: Limited parking in parking spaces right on the road, close to the beach.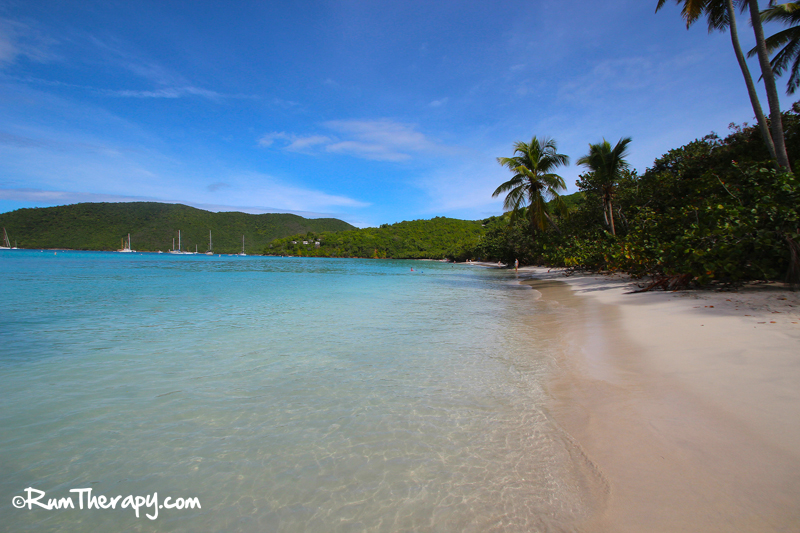 Beach: a nice stretch of soft sand with lined with palm trees and Maho trees. Gentle sandy access, great for swimming. Usually calm surf. Popular with the locals on weekends.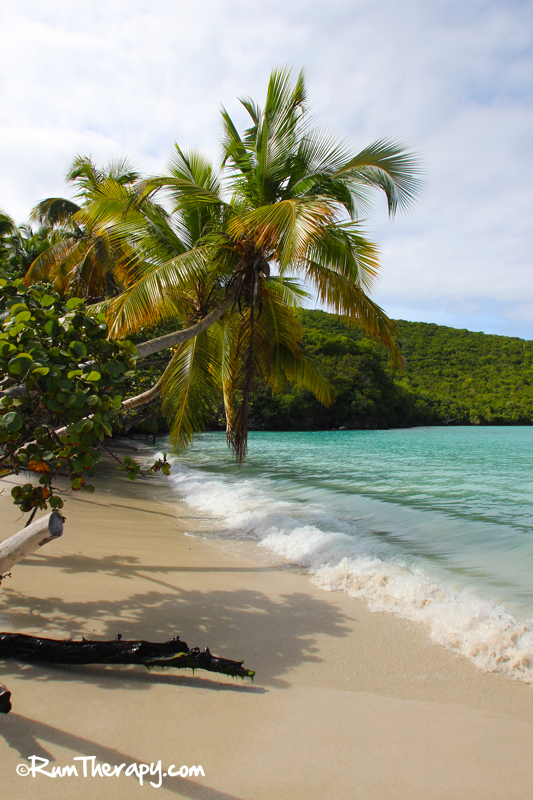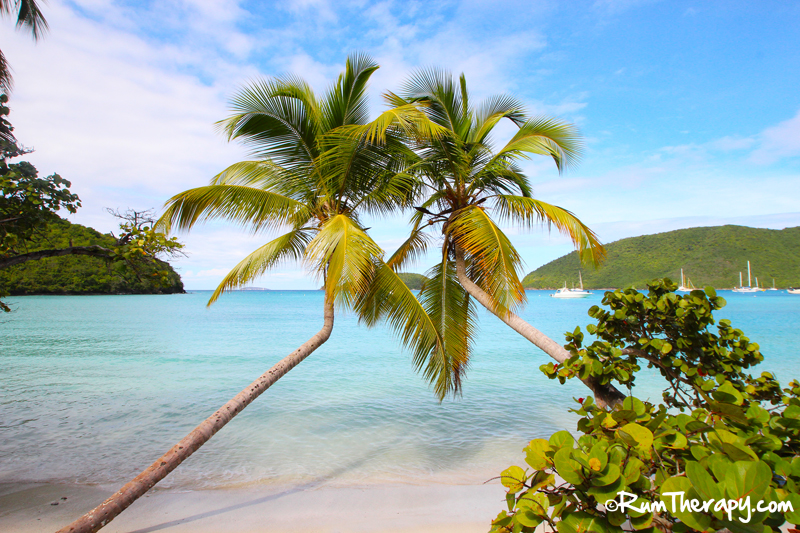 Amenities: A beach pavilion that can be reserved by permit through the Virgin Islands National Park Service.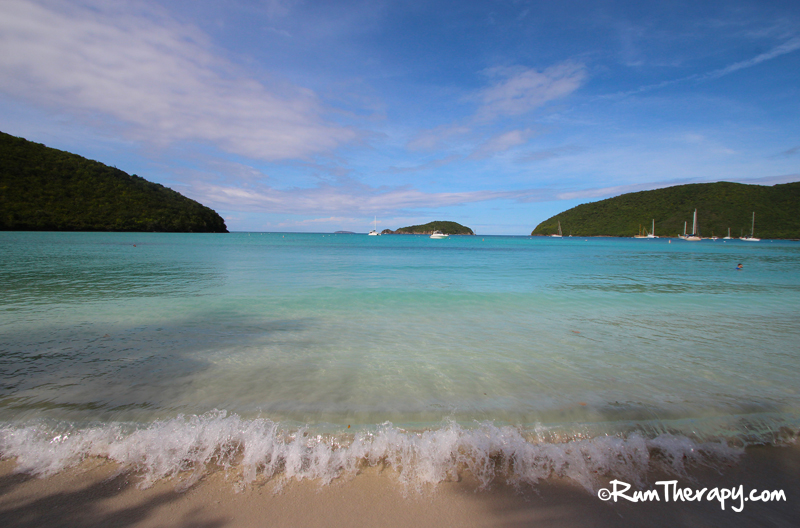 Recommended for: swimming, some snorkeling, families, photography, anyone wanting  a quiet beach with few amenities.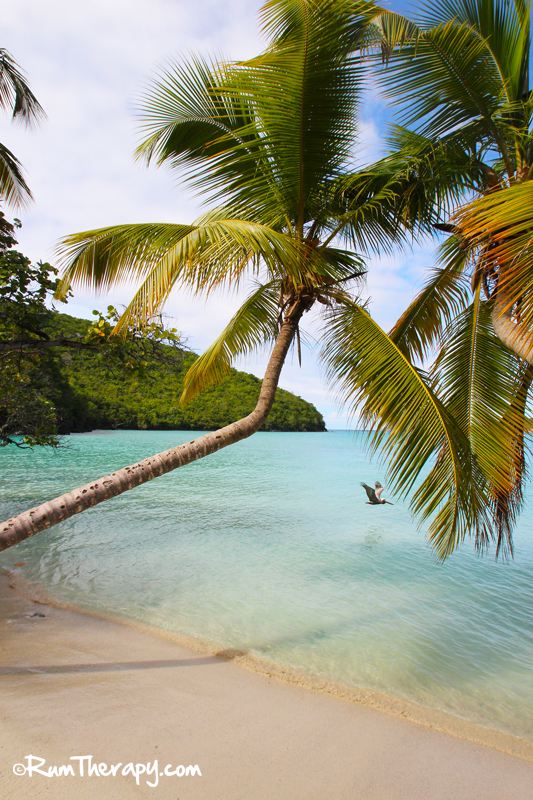 Tip: stop at Trunk Bay for snorkeling or Cinnamon Bay for full amenities, but continue to Maho if you want to escape the crowds and don't need a lot of amenities.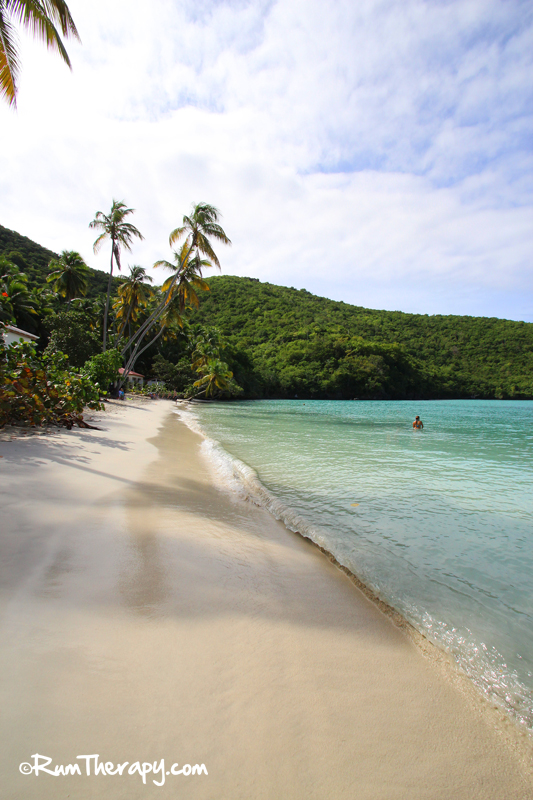 Find Maho Bay on our St. John Map
To see more posts on St. John and other islands, check out our Island Blog Directory
copyright©Rum Therapy Beaches, Bars & More, Tropical Travel Guide, 2013, 2014
Pictures and other content may not be re-used without written consent from Rum Therapy, LLC