We love cocktail recipes that combine berries and rum – especially strawberries, so we thought we'd try to make a batch of our own strawberry rum to use in some of our favorite strawberry + rum recipes.
The hardest thing about infusing rums is having the patience to let the process work. This one is no different. It takes between 2 weeks and a month to get the desired "strawberryness" so be prepared to wait a while to sample your creation – but, it's worth it!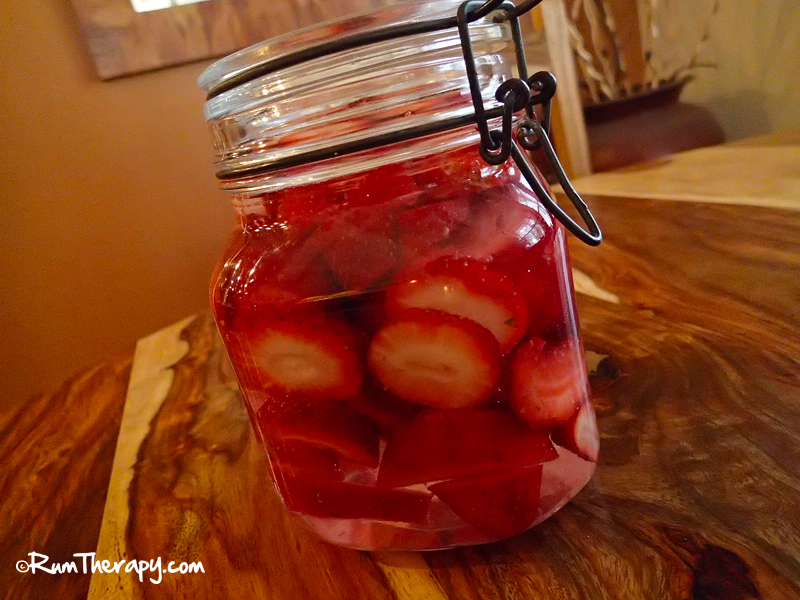 Strawberry Infused Rum
Slice about 3 cups of fresh, ripe strawberries and put them in a clean jar that can be tightly sealed. Add enough light rum (we used Bacardi) to cover the strawberries plus about an inch and seal. Store the jar in a cool, dark place and gently shake once a day.
Test your infusion after about 2 weeks and if the taste is not as strong as desired, seal it back up and wait another week. Once happy with your results, use in your favorite strawberry rum cocktail recipes!