Located high on a hill overlooking Soper's Hole in West End Tortola, this beautiful Villa is aptly named. We enjoyed a short stay at the Limin' House during our visit to Tortola last fall and enjoyed every limin' minute of it.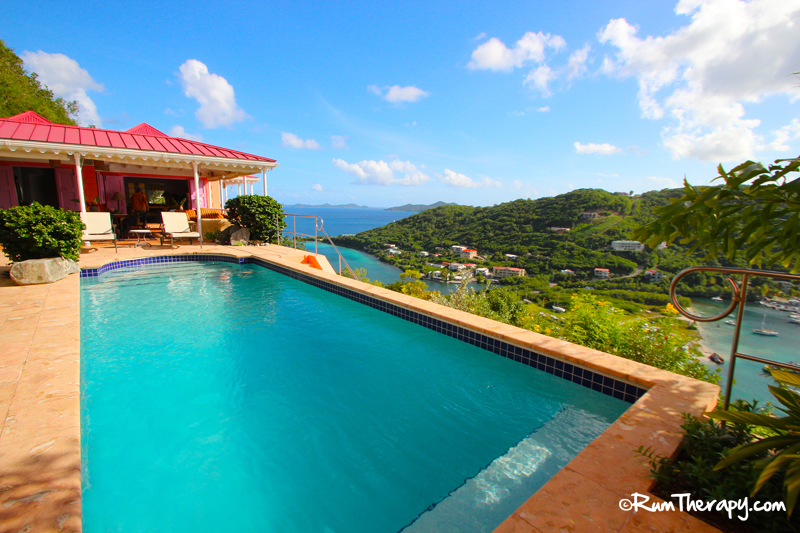 According to a definition given on The Limin' House website, the word limin', when used as a Caribbean verb means "To relieve from attention or effort; relax".

From the moment you arrive, you know this place will be something special.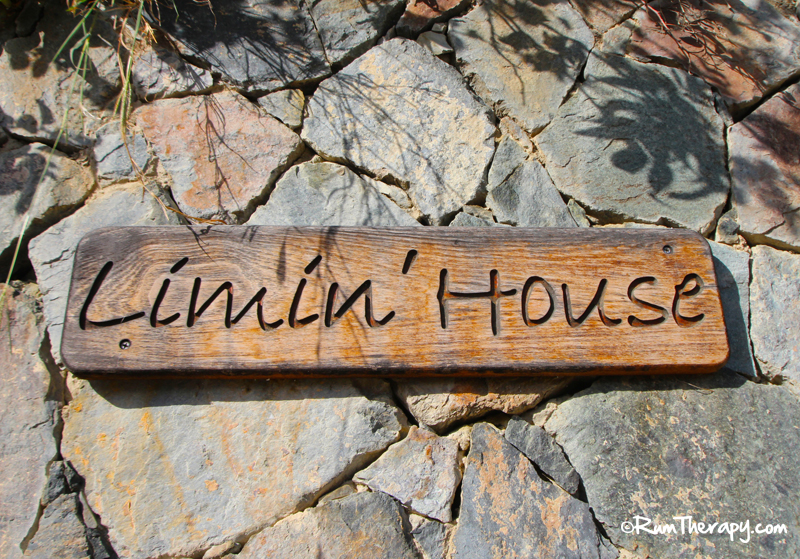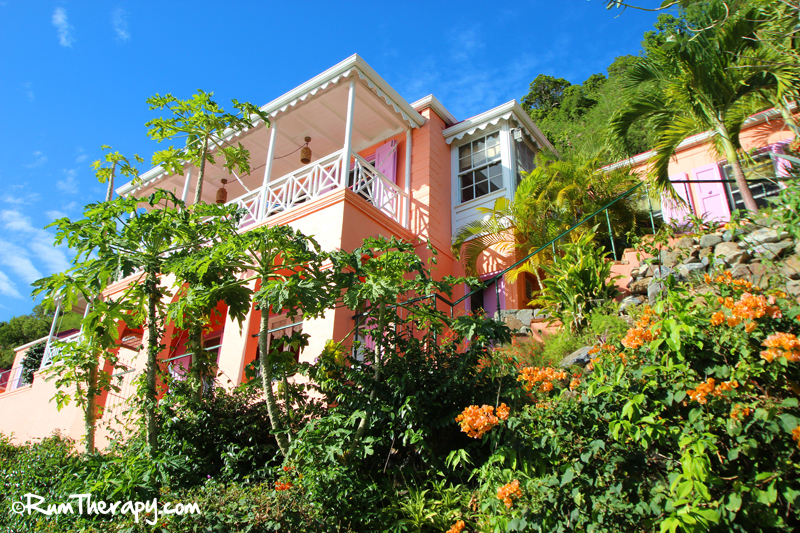 With grand wooden entrance doors and lush tropical landscaping, you feel like you're entering your own tropical hideaway.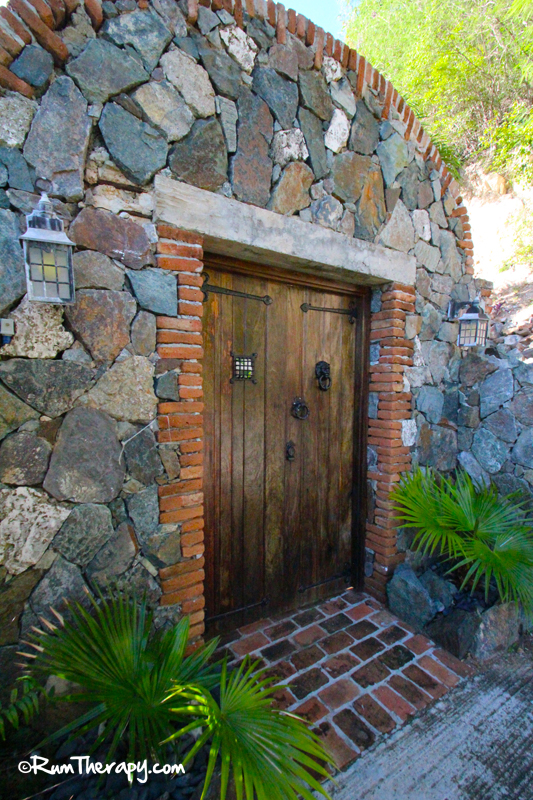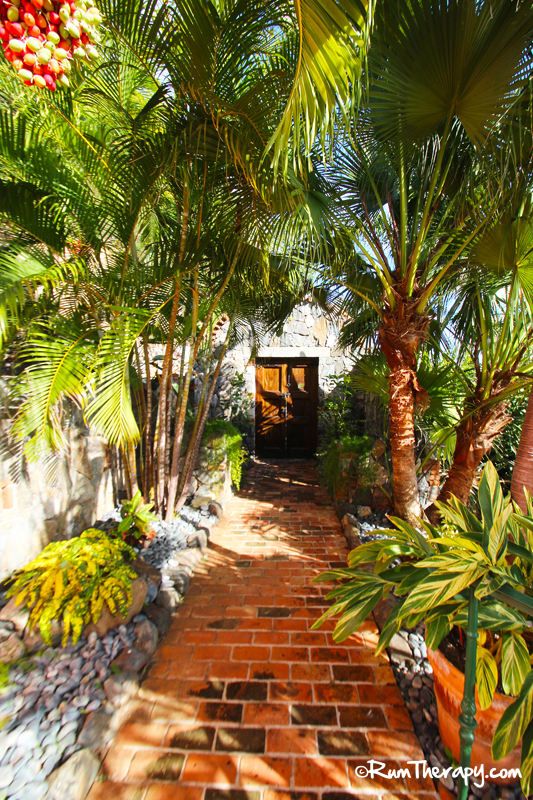 The Limin' House has 4 very private bedrooms, 4 bathrooms and sleeps 10, making it an ideal getaway for families as well as up to 4 couples. All bedrooms are air conditioned and have their own private balcony or patio.

Private Balcony in Master Bedroom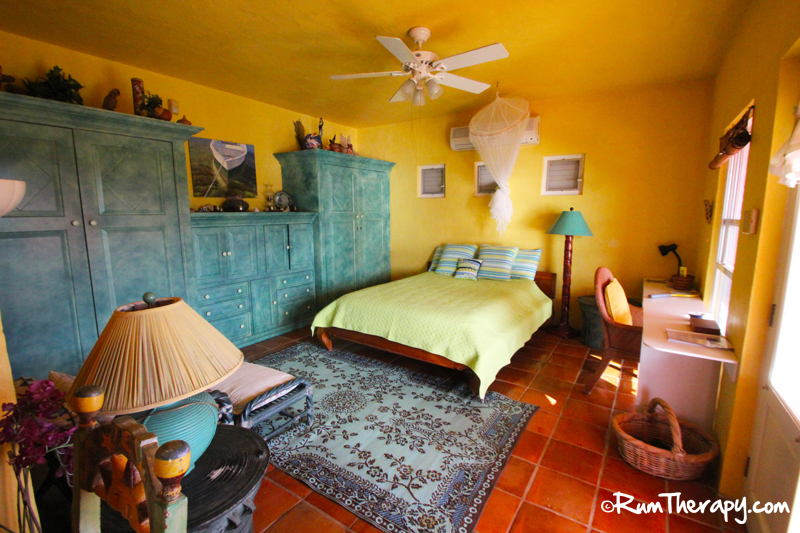 Bedroom #4 also has its own kitchenette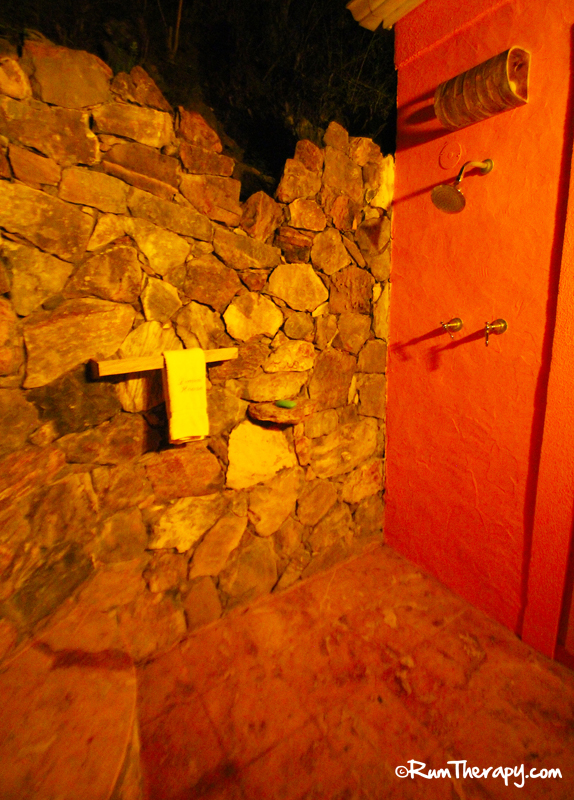 One of two very private outdoor stone showers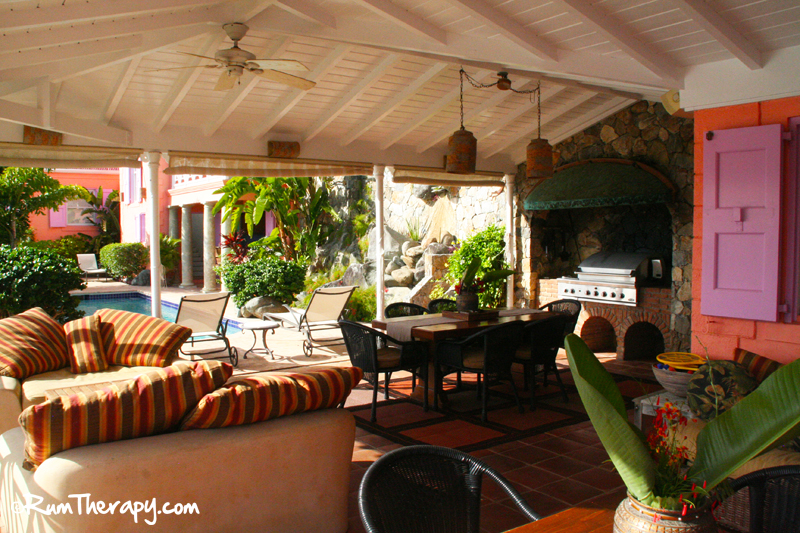 ….and barbeque grill, but if you don't feel like cooking in, The Limin' House is just minutes away from good restaurants, bars and shopping.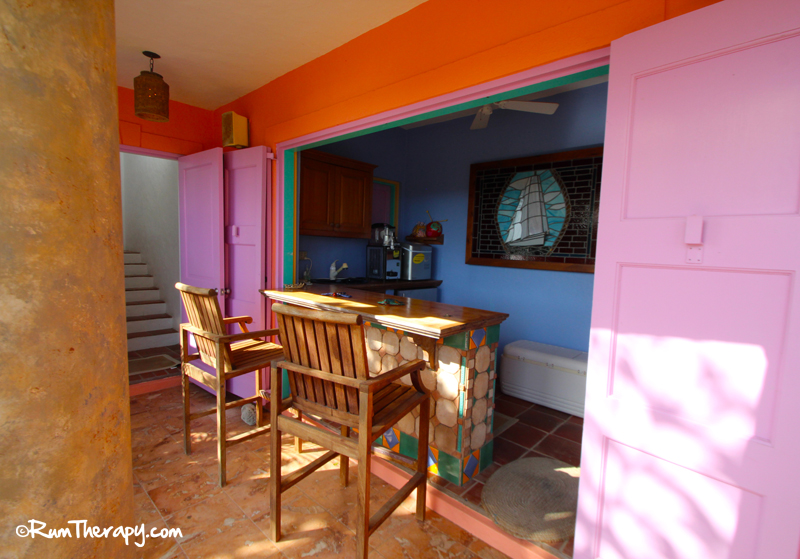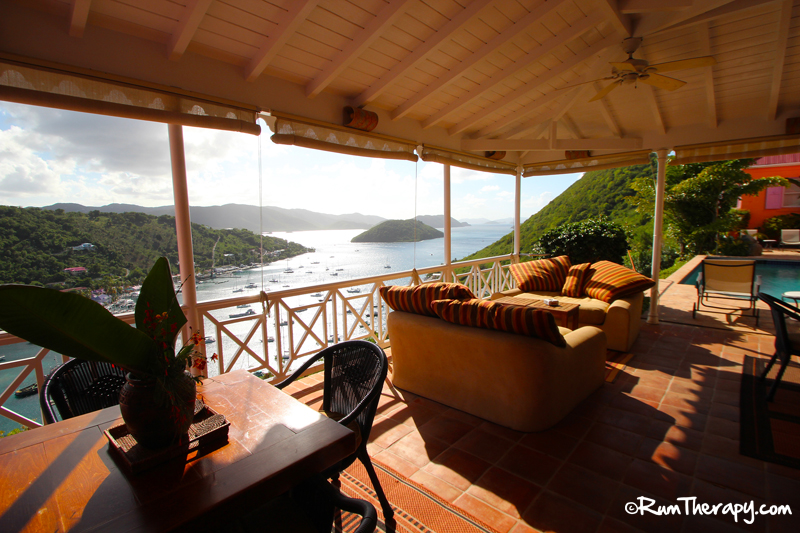 There's lots of comfortable open air living area with plenty of space to spread out and relax.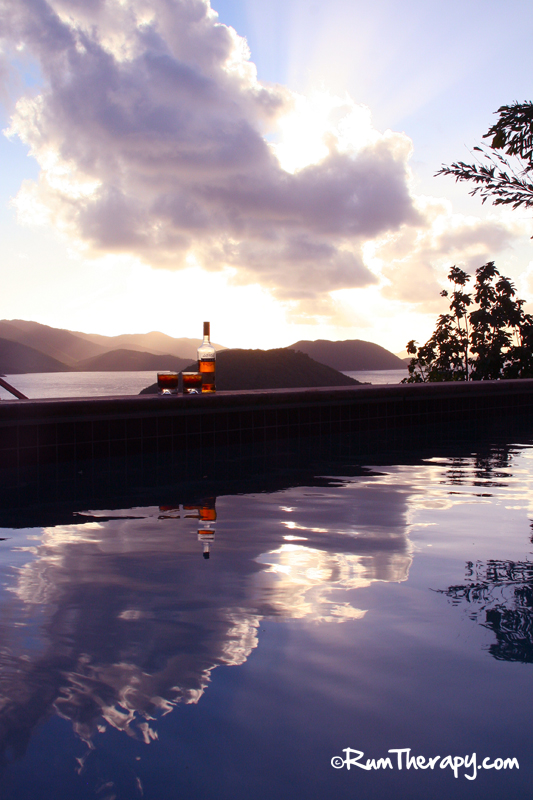 And when the sun starts to set, grab a seat a get treated to a spectacular sunset view…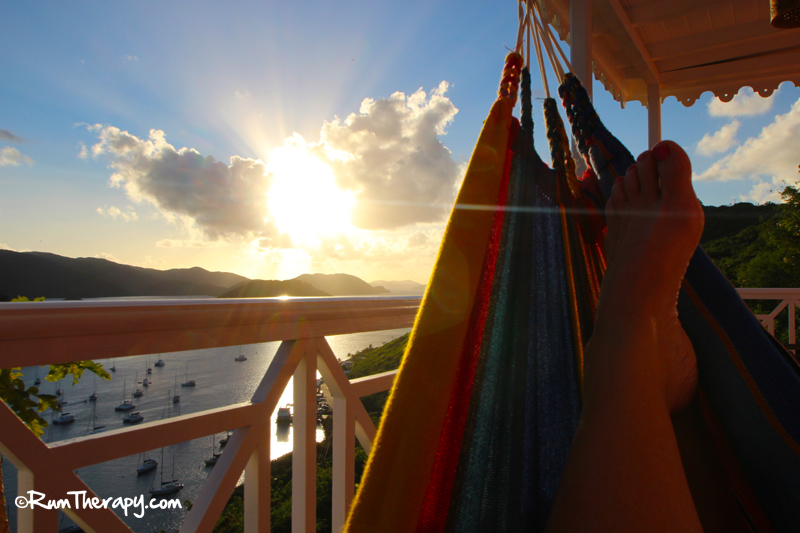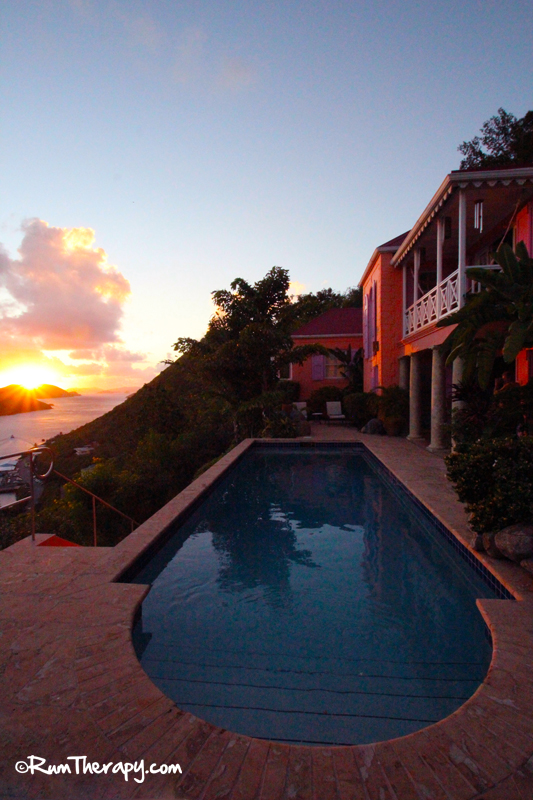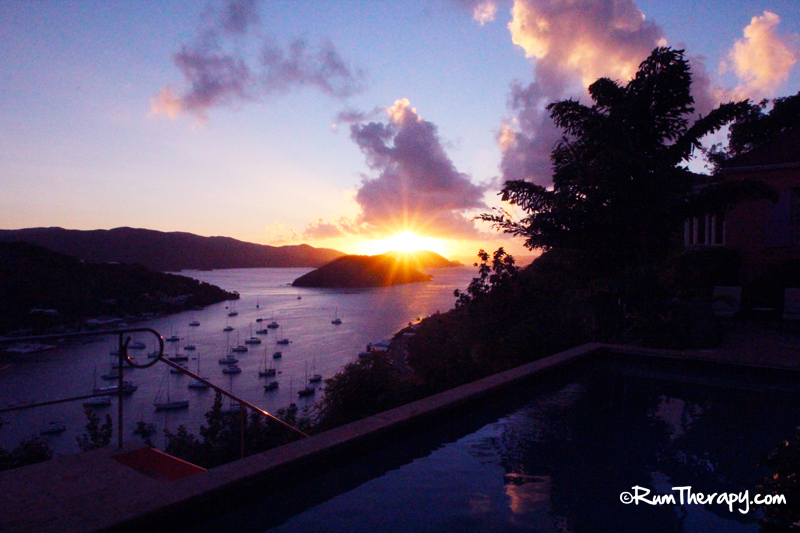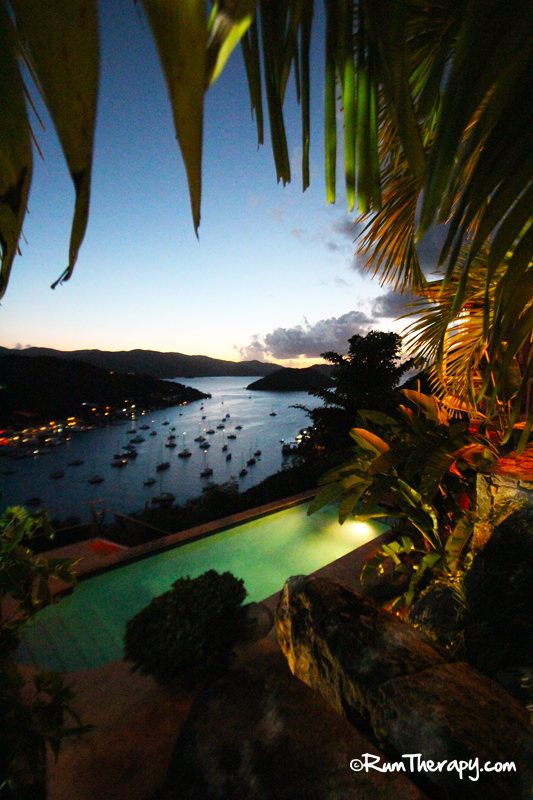 The Limin' House Villa is available as a vacation rental while on Tortola. If you are interested in finding out more about this spectacular accommodation, contact Susan at (941)-358-8907 or (941)-735-6220, Eastern Standard Time or Email at limin[email protected]
Website: http://www.liminhouse.com/
Facebook: https://www.facebook.com/LiminHouse

Find the Limin' House on our Tortola Map
To see more posts on Tortola and other islands, check out our Island Blog Directory

copyright©Rum Therapy Beaches, Bars & More, Tropical Travel Guide, 2013, 2014
Pictures and other content may not be re-used without written consent from Rum Therapy, LLC