It's hard to pick a favorite beach on St. John – there are just so many gorgeous ones. There's one after another on St. John's north shore and one of the closer ones to Cruz Bay is Hawksnest Bay.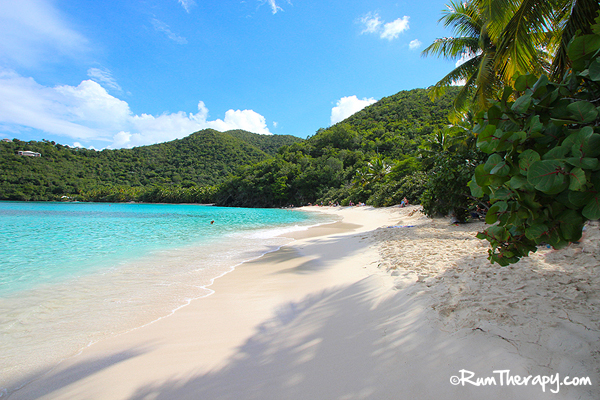 Hawksnest is easy to get to, has parking close to the beach, has good amenities such as BBQ grills, restrooms and covered pavilions, and because of these conveniences – can get busy. What we like the most about Hawksnest is that it's a great place to have a picnic, is great for swimming and snorkeling (unless there's a north swell) and has some terrific shady areas and a little privacy in and amongst the lush foliage.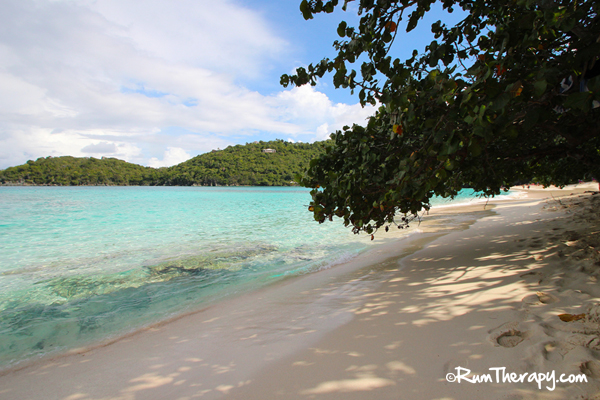 Walk along the beach to the west then on a trail through the woods next to the water to get to Little Hawksnest Beach for a little more seclusion, or drive .3 miles past the Hawksnest Beach parking lot to park and enter Gibney Beach, which is actually part of Hawksnest Bay. Gibney has very limited parking but is beautiful and usually quite secluded.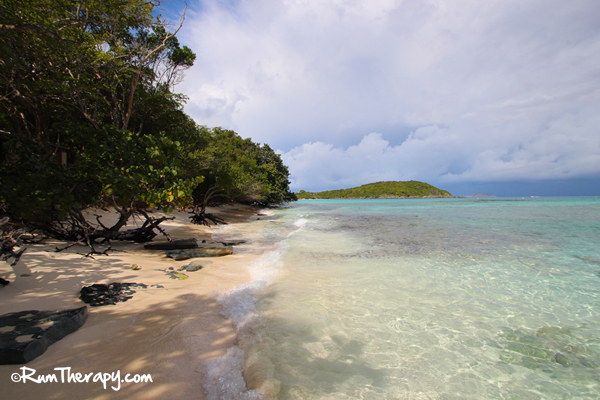 Looking towards Little Hawksnest Beach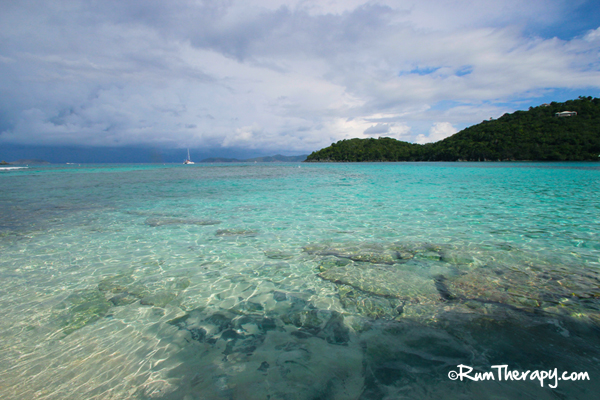 The clear water makes for great snorkeling in areas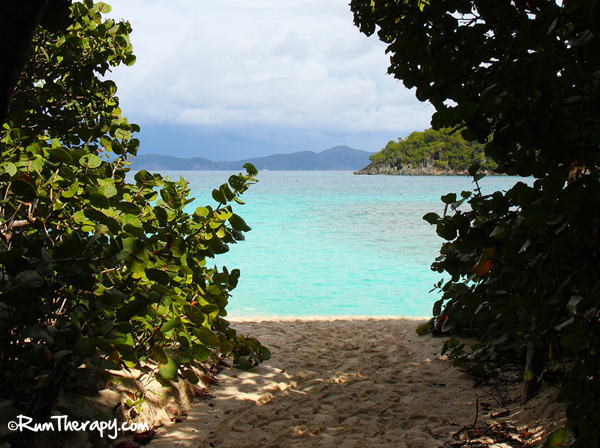 One of the paths to Hawksnest Beach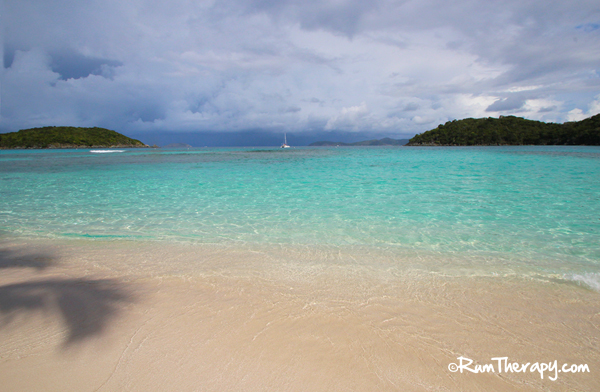 Find Hawksnest Bay on our ST. JOHN MAP

To see more posts on St. John and other islands, check out our Island Blog Directory
copyright©Rum Therapy Beaches, Bars & More, Tropical Travel Guide, 2013
Pictures and other content may not be re-used without written consent from Rum Therapy, LLC