It's been a long time in the works, but we've finally launched the new and updated Rum Therapy Website with lots of great features to give you ideas of beaches, bars, accommodations, places to eat and things to do and see on your next tropical vacation! In the mood for a little tropical day dreamin'? No problem! Stop on by for a daily dose of Tropication!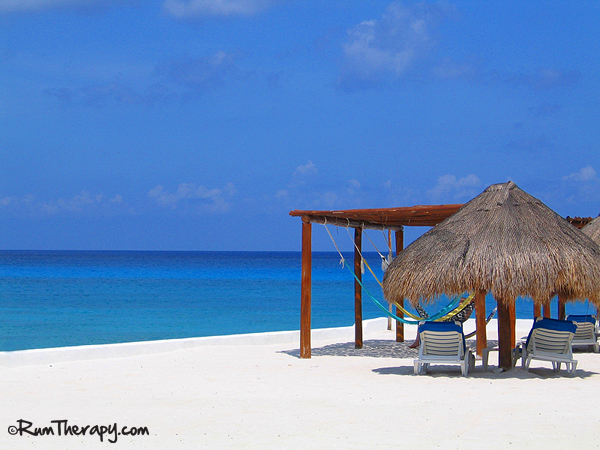 So what's new on our updated site? Here's a list with links to check out each features:
Home:
Navigation Bar for About, Blog, Shop, Rum Recipes, Contact Us and Beaches, Bars and More (Maps)
Blog Directory by Island
Recipes by Category
Tropical Tips & More
Several of our most recent Rum Therapy Posts

About:
Want to find out more about Rum Therapy, who's behind it all and how it began?

Blog:
There are several ways to get to our blog posts, and this is a good place to start. This page features a few of our recent posts. Check out the categories on the right hand side, as well as a list of some of the most popular posts. Can't find what you're looking for? Use the Blog Directory by Island picture link on our Home page.


Shop:
Rum Therapy Tees, Caps for men and women and more! Watch for our new Island Tees coming soon!

Rum Recipes:
Wow! We love how this page turned out! Find a great looking recipe, click, mix and enjoy! We also have a Rum Recipe by Category Picture Link on our Home page.


Contact:
Are you interested in receiving our Advertising Media Kit with advertising options and rates, or interested in finding out how we can help you promote your tropical accommodation, service or product? We've got some great ideas for you to explore! Fill out this form to request and receive our Media Kit via email: Advertising Media Kit

Or, do you have a comment or a question on a product or a blog post that we can answer for you? Let us know! We'd love to hear from you! Contact Us
In response to the numerous requests of what to see and what to do on the islands we feature and oh, "where the heck on the island is it?" We've put together a map for each island with pins to mark some of our favorite, beaches, bars, accommodations and things we've enjoyed. Many of these pins include pictures we've taken or links to the articles we've written. It's our hope that these maps will be helpful as you plan your next tropical getaway. Find this feature under the Beaches, Bars & More tab on the menu bar.
Navigate these maps by clicking on the pins shown (beaches, bars, attractions, lodging and restaurants) or by clicking a specific item bar under an island (ie: Pomato Point under the Anegada map)
We'll be adding many more islands and pins in the days and weeks to come, so check back often!
Special thank you to our Rum Therapy Partners!

Home Page
Riu Hotels and Resorts
Cheap-O-Air
Island Windjammers
Simply Caribe

Anguilla Map
Anguilla Beaches.com
Tortola Map
Limin' House
Thanks for stopping by! We appreciate your comments, suggestions and recommendations – or just to say hi! Contact us here: Contact Rum Therapy