Lindquist Beach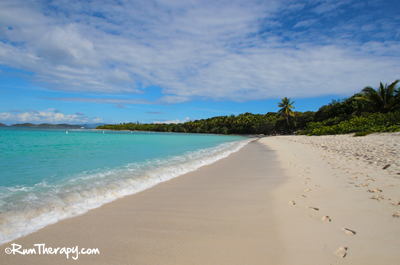 Also known as Smith Bay Park, this is definitely one of the prettiest beaches on St. Thomas.
Getting there:
Lindquist Beach is located between Sugar Bay Resort and Sapphire Beach Resort. There is a small  dirt road off of the main road to get in. Small entrance fee per person.
Beach:
long strand of soft, white sand. Very gentle sand access and clear water. Good for swimming, sunbathing or just walking the beach.
Amenities:
limited. Picnic tables, lifeguard, and portable toilets.
Go for:
swimming, snorkeling, sunbathing, walking, the beautiful and usually quiet beach