Meads Bay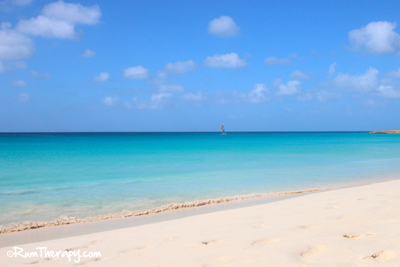 Meads Bay - A long sweep of light colored, soft sand.
Access: Public beach access is on the road by Malliouhana  or Sea Grape Resort. We parked at Blanchard's, had lunch and spent the rest of the afternoon on the beach.
Beach:
Superb, long expanse of very soft light colored sand. Gentle access into the ocean and good swimming. Great for walking and sunbathing too.
Amenities:
Umbrellas and chairs can be rented at Blanchard's Beach Shack, Blanchard's, Jacala and Straw Hat are restaurant/bar options.
Go for:
another stunningly beautiful Anquilla beach, walking, swimming, sunbathing