Prickly Pear Cays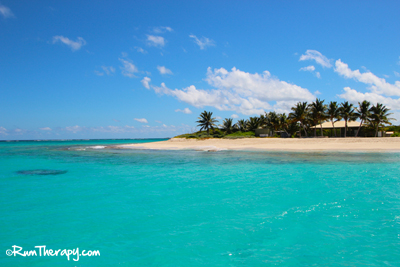 Read more about our visit to Prickly Pear Cays here: Prickly Pear Cays, Anguilla
Prickly Pear Cays - beautiful, white soft sand and clear blue water... Access: by boat. Excursions are available on Anguilla and St. Maarten/St. Martin.
Beach:
Absolutely beautiful expanse of soft white sand - usually not too crowded unless a lot of excursions are there for the day. Gentle initial access into the ocean, but then rapidly gets deep. Clear water that's good for snorkeling in areas.
Amenities:
Prickly Pear Cays Bar & Restaurant - limited hours of operation.
Go for:
an exceptionally beautiful, usually uncrowded beach, good swimming