Sapphire Beach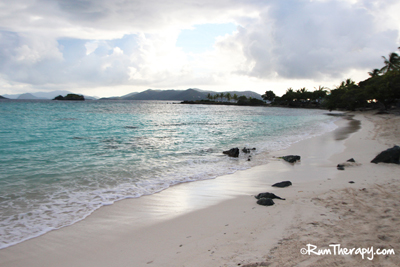 A nice East end crescent shaped soft sand beach with some amenities.
Getting there:
Drive to Sapphire Beach Resort and park in the parking lot for beach guests.
Beach:
Nice sand with a few rocks, gently access. Some good snorkeling areas.
Amenities:
Beach chair rental, water sports rental, some food and drinks available from a nearby vendor.
Go for:
swimming, sunbathing, snorkeling, water sports, spending time on a pretty beach with some amenities.
Webcam:
http://www.sapphireinthesun.com/