Trunk Bay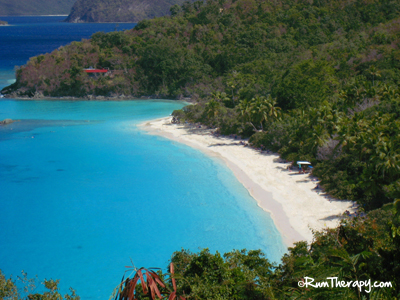 One of the most popular and visited beaches on St. John.
Getting there:
Parking lot. Pay entry fee to beach at small building leading to the beach.
Beach:
Beautiful white sand, gentle beach access, clear, blue water. Great snorkeling and underwater snorkeling trail.
Amenities:
Showers, bathrooms, gift shop, picnic tables, barbeque grills. Beach chairs and snorkel equipment available for rent.
Go for:
the beautiful beach, snorkeling, swimming, sunbathing, activity, amenities
Tip:
Trunk Bay is very well known and popular, and subsequently can be very busy during the day. If you want to avoid the crowds, visit early or later in the afternoon after day visitors leave.