White Bay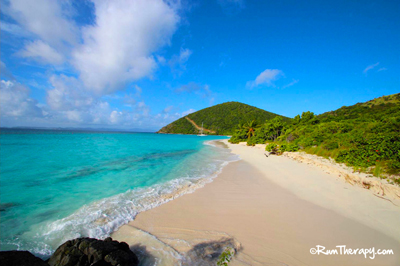 Read more about our visits to White Bay here: White Bay, Jost Van Dyke White Bay - in our opinion, one of the prettiest beaches in the Caribbean.
Access:
Ferry or excursion to Jost Van Dyke.
Beach:
Beautiful, long expanse of beautiful white sand and clear blue water. Great swimming, great walking, great beach bars.
Amenities:
Great Beach Bars, food and drink, beach chairs and hammocks
Go for:
one of the prettiest beaches in the Caribbean, swimming, people watching, great beach bars