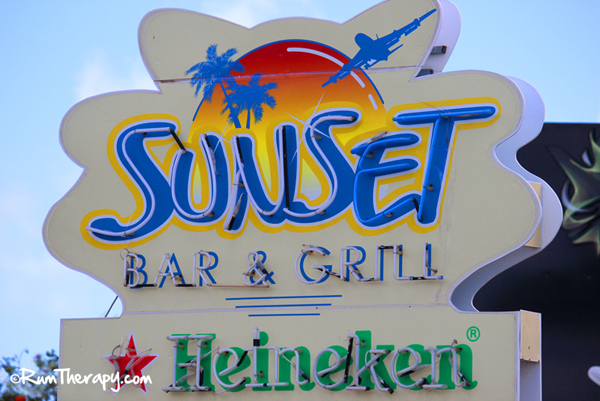 Ahhh…Sunset Bar and Grill in St. Maarten. Where else can you enjoy a delicious rum punch on a beautiful beach while a 747 roars over your head?
Doesn't sound that good to you? Well, when researching places to check out on our recent trip to St. Maarten, a good friend mentioned that we really ought to check this place out. We thought it would be a novelty and that we'd stop by just for a quick beverage, but we ended up having a blast!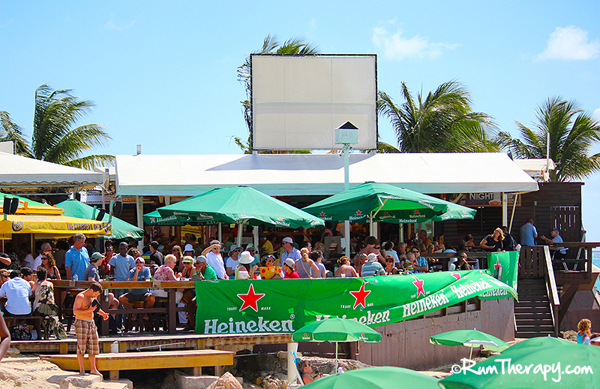 The day we got there by mid-afternoon the bar was already hopping! There were plenty of people on the beach enjoying the warm sunshine and we noticed a surfboard acting as a sort of sign with a flight schedule written on it.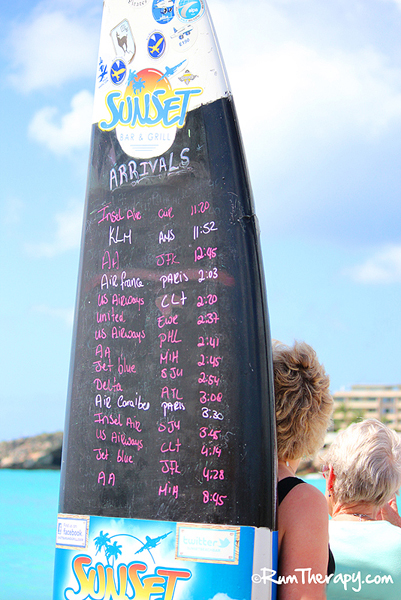 We ordered several Rum Punches and Mojitos along with a few appetizers.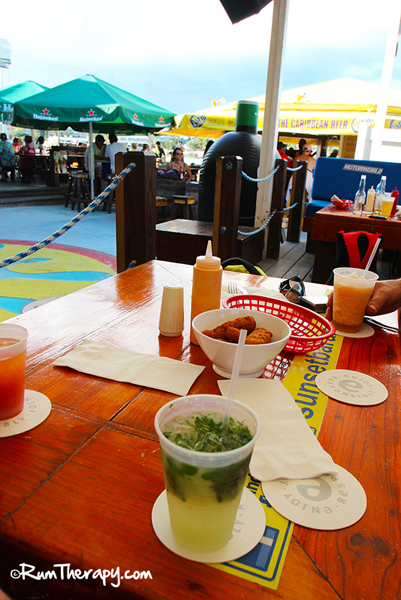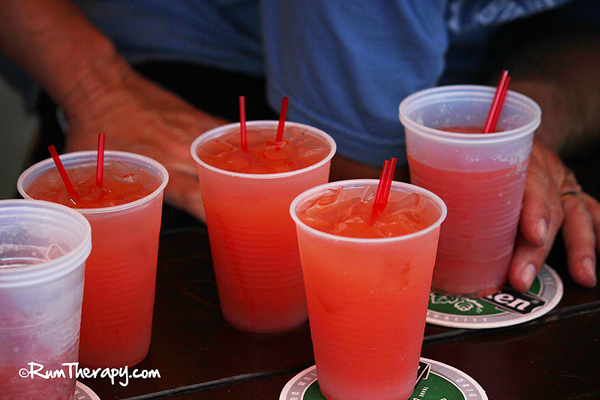 Just as our first round was being served, we saw people clamoring towards the beach. Within seconds, a huge US Airways jet blasted right past us, over the fence and landed on the runway just feet from the bar. Wow – talk about close! I grabbed my camera and headed to the sand to see if I could capture the next landing.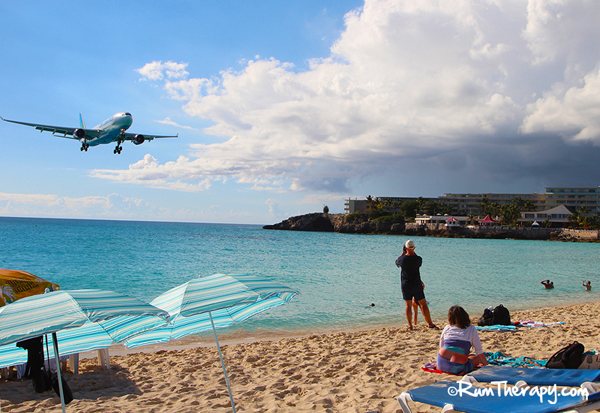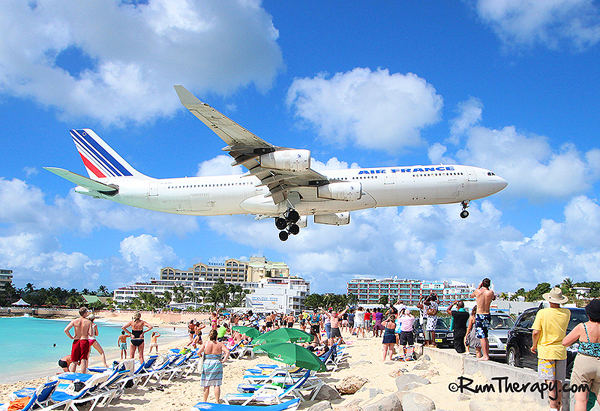 In addition to great drinks and the jet entertainment, Sunset Bar and Grill frequently has live music and even crab races. And if you're short on cash, women can drink free – if you're willing to go topless.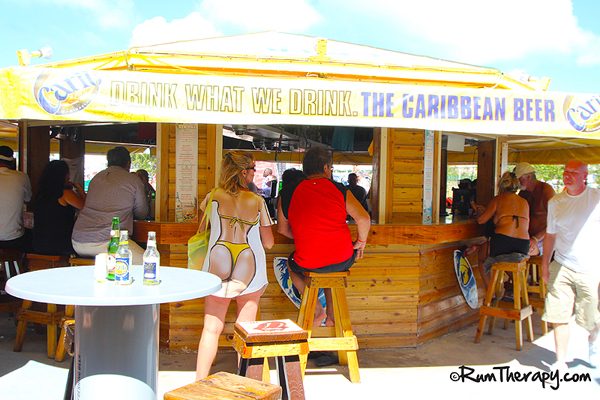 After all the airplanes have landed for the day, Sunset offers a quiet waterfront dining under the stars. So really – Sunset Bar and Grill should be on your list of beach bars to check out next time you're in St. Maarten. Just don't stand in the middle of the beach when a 747 takes off….
To find out more about Sunset Bar and Grill in St. Maarten, check out their website here: http://sunsetsxm.com/
Find Sunset Bar & Grill on our St. Maarten/St. Martin Map
Press the  Sunset Bar & Grill bar underneath the map
Other Posts on St. Maarten/St. Martin that you might enjoy:
Sint Maarten Yacht Club Bar & Restaurant
Sarafina's Bakery, Marigot St. Martin
Karakter Beach Bar, St. Maarten
Guy's Driftwood Boat Bar, St. Maarten
copyright©Rum Therapy Beaches, Bars & More, Tropical Travel Guide, 2013
Pictures and other content may not be re-used without written consent from Rum Therapy, LLC