Ready for a classy new cocktail? This twist on a classic from the people at Cruzan Rum highlights the flavor of Cruzan Single Barrel with just a hint of coconut (using coconut water ice cubes!) and citrus. Great to serve during a small cocktail party!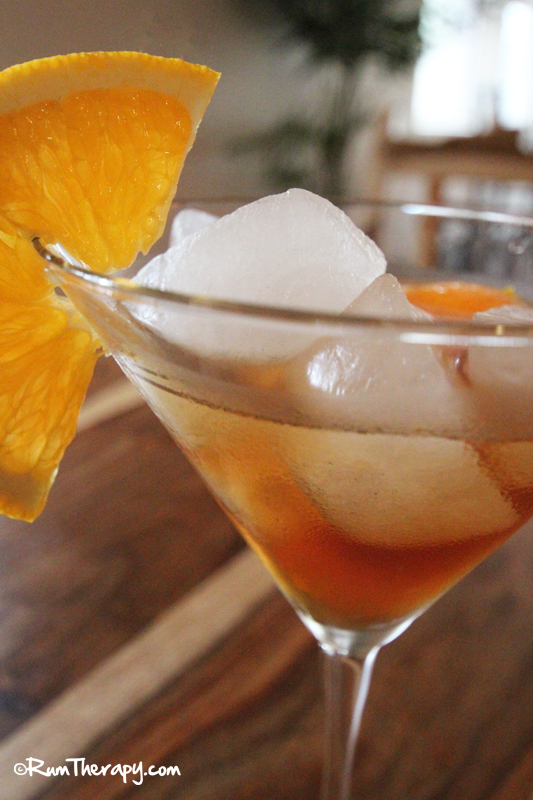 Cruzan Coconut Old Fashioned
(makes one)
2 oz. Cruzan Single Barrel Rum
1/2  oz. simple syrup
3 dashes bitters
Orange Peel
Coconut Water Ice Cubes (strain a can of coconut water into an ice cube tray and freeze for several hours)
Cut a wide swath of orange peel and lightly press it in the bottom of a rocks glass. Add rum, syrup and bitters. Now drop in a few Coconut Water Ice Cubes and stir gently.
Find more rum recipes here:
Rum Recipe Picture Directory
Rum Recipes by Category
Copyright©Rum Therapy
Pictures and other content may not be re-used without written consent from Rum Therapy, LLC