We've received word that the Okolemaluna Tiki Lounge is now closed.

Recently we asked our Facebook friends if they knew of anyone who, like us, are making their tropical obsession their profession and who wouldn't mind being interviewed for our series of the same name. We got an email from Lisa Ginardi telling us about the interesting story of a man who loves rum, quit his government job, moved to Hawaii and opened a tiki bar named the Okolemaluna Tiki Lounge (Okolemaluna is Hawaiianfor "bottoms up"!). Needless to say we were intrigued and immediately contacted Brice Ginardi, her husband, to see if he would share his story. This is what we found out.
1. Tell us a little about your background (ie; career, where you lived before you moved to Hawaii, etc.)
I had some gypsy years and I needed to see different parts of the U.S.  I was born and raised in Kansas City but lived in San Francisco for five years and then in the Phoenix area for three years. Before making the change to Hawaii, I worked as a motorcycle mechanic, then a City Water Department worker; the whole time I bartended for private parties and served drinks for friends and learned how to work on my original drink recipes.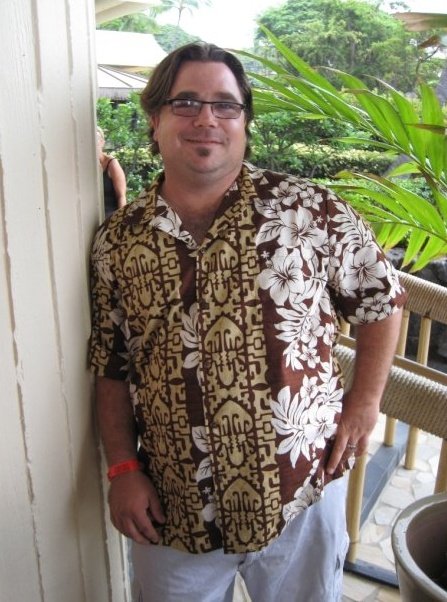 2. What triggered your desire to make such a major change?
We visited on vacation, and this island just called me.  There is incredible bounty here, and it led to wanting to feature the great products from local farmers in my drinks!  When we moved here we made drinks for ourselves and friends that used these ingredients.
3. What drew you to Hawaii? What drew you to the Big Island?
Hard to put into words.  The beauty, the people, the change of pace, it is different than other Hawaiian islands. We've visited other islands but during one particular sunset we just knew this was the place for us.
4. How did you come up with the idea of starting a tiki bar?
I felt Hawaii needed to have these fresh drinks back to represent the glory of Hawaii's past –  there is a strong tradition of tiki here.  Hawaii had a couple of tiki bars but nothing that represented the past brilliance of the yesteryear.  When we moved here, we didn't bring much — but we did bring several boxes of our rare rums and the decorations for our home tiki room/bar.  We basically just took our home tiki bar public!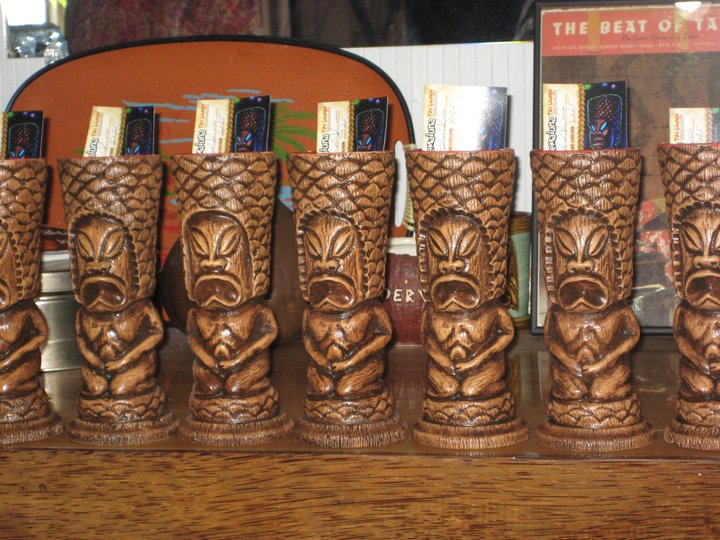 5. Was it difficult to make such a major change in career and location?
There really wasn't a choice involved, if I hadn't at least tried it, I'd question myself on my death bed. We don't have kids or parents on the mainland to take care of and we are fortunate to be able to go wherever in the world we want.
6. What are your other interests?
Right now none! (we're working long hrs. at the bar)….but I do love to go to the beach, it reminds me of why I moved here.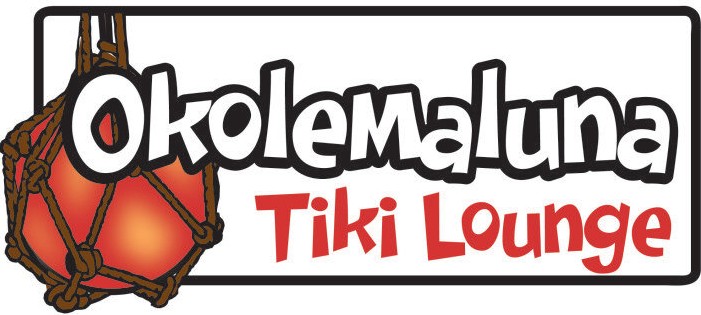 7. Tell us about the Okolemaluna Tiki Lounge.
Okolemaluna (Hawaiian for "bottoms up") is modeled off of vintage 50's through the 70's tiki bars in Hawaii andon the mainland. We use fresh local ingredients whenever possible and premium spirits.  We rescued vintage carvings from closed businesses on Oahu and we include new art from some of the best tiki artists and carvers in the current scene (Brad "Tiki Shark" Parker, Bosko, Doug Horne, etc.).  We operate as a cocktail lounge, with cocktails and pupus (appetizers/bar food).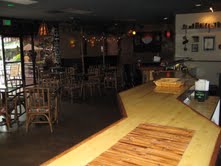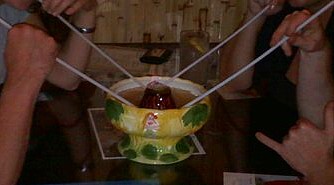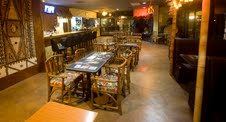 8. What is your favorite rum? What is your favorite rum drink? Are you willing to share a special rum drink recipe with us? Flor de Cana 7 year is my current favorite  but changes all the time. My favorite drink has to be a Trader Vic's Mai Tai – it is so simple but elegant and makes me smile with every sip. Here is one of my original recipes, the Wicked Wahine: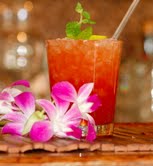 Wicked Wahine
1 ½ oz. spiced rum
¼ oz. falernum
¼ oz. fresh lemon juice
¼ oz. fresh lime juice
¼ oz. passion fruit syrup
¼ oz. grenadine
1 dash Peychaud's bitters
Ice Cubes
Tools: shaker, strainer
Glass: cocktail
Garnish: orchid or another edible flower (optional)
Combine all ingredients and shake with ice. Strain into a chilled cocktail glass and garnish.
9. Do you have any advice for others that may be thinking of making their tropical obsession their profession?
Understand that you get one life and one chance. I would have always looked back and wondered about that crossroad if I hadn't taken it. I know I have taken an obsession and made it a dream.  My wife and I have made a big life change a couple of times, and have learned to go for it! — nothing is unfixable if it doesn't work out.
10. What else should we know about you?
I wouldn't have been able to follow any of this dream w/out the help and support of my wife . We are very blessed to live in paradise, but if you can't live here yet, you can make wherever you are paradise!
The Okolemaluna Tiki Lounge in Kailua Kona Hawaii has only been open 7 months and has already been designated by Imbibe Magazine as one of the top tiki bars in North America. Brice's original cocktails and recipes will be featured in the upcoming Summer Drinks issue of Imbibe as well.  His rum philosophy is to use only the best local ingredients whenever possible, and he house-makes syrups, flavorings, liqueurs, infusions, etc. each day.  In addition, Brice has been chosen as a contestant in the World's Best Mai Tai Contest 2 years in a row; he finished in 2nd place last year, and he will learn in the next week whether he makes it in for the 3rd straight year.
Next time you're lucky enough to spend some time on the big island of Hawaii, stop by the Okolemaluna Tiki Lounge and ask for Brice. I'm sure he'll be happy to help you enjoy some serious Rum Therapy there. Ahhh, look, your Mai Tai is waiting for you!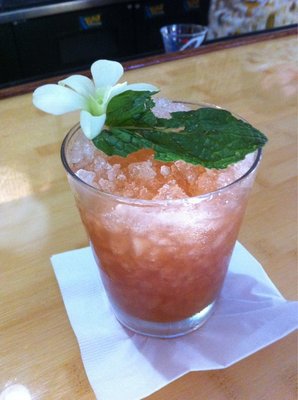 photos courtesy of Lisa and Brice Ginardi