Orient Bay Beach on the French side of St. Martin is undoubtedly the best known and busiest beach on the island.
With two miles of beautiful, powdery, white sand it's easy to see why so many people flock to Orient to spend time lounging, walking, visiting one of the great beach bars, people watching and playing in the stunning blue water.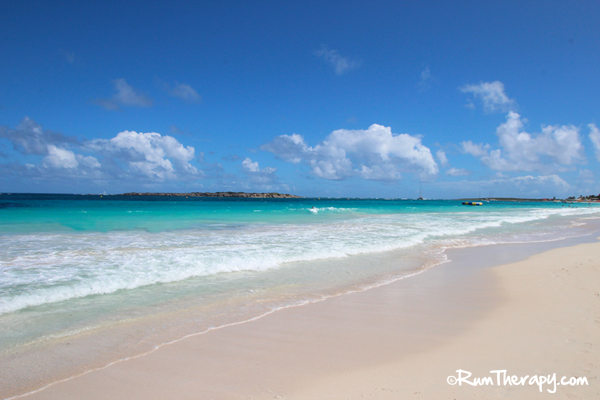 You might know Orient Beach as the "nude" beach and yes, the southernmost part of Orient is clothing optional and part of the naturist resort Club Orient.
The rest of Orient is divided into sections – each with it's own restaurants, chair and umbrella rentals and shops. Heading north from Club Orient, the sections include Kontiki, Kakao, Bikini Beach, Waikiki, Coco Beach and Palm Beach.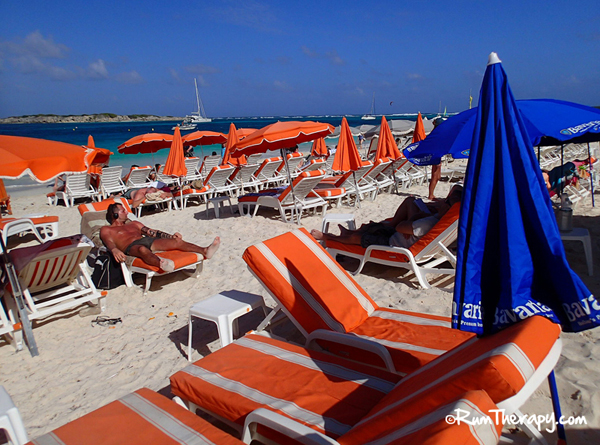 Kontiki
Each section has a different feel and some sections are busier then others – although there were pockets of activity all the way down the beach. It did seem that in general though, the beach became a little quieter and less crowded as we walked north – away from Club Orient.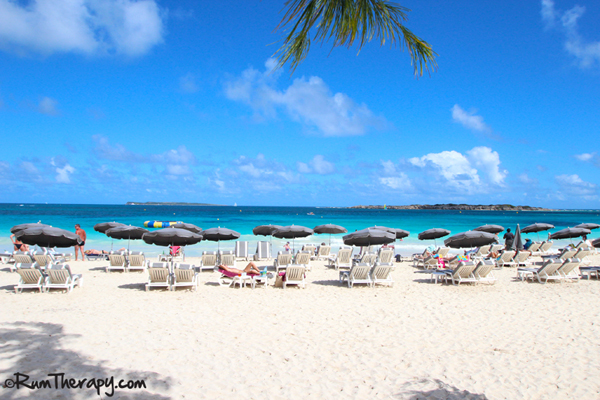 Bikini Beach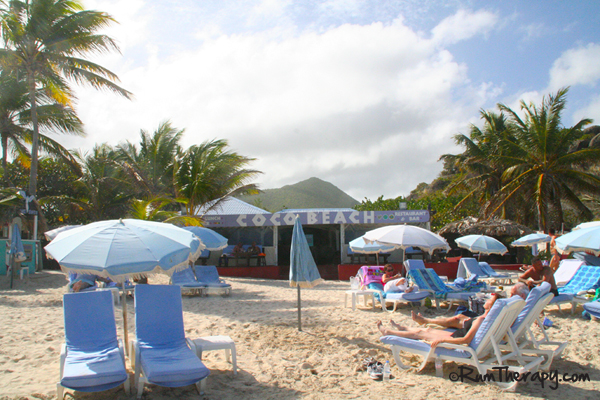 Coco Beach
Orient also offers water sport options and rentals such as kiteboarding, parasailing and jet skiing.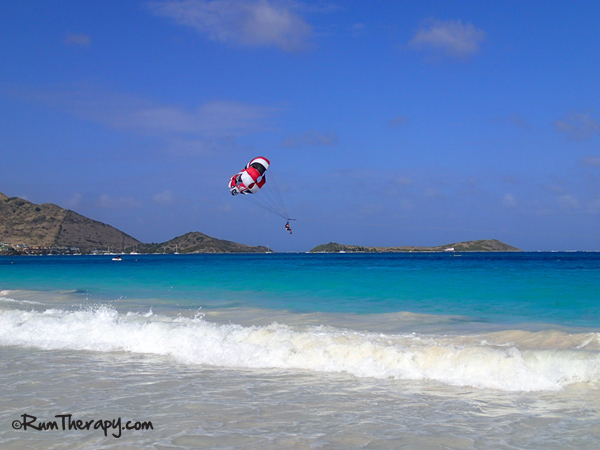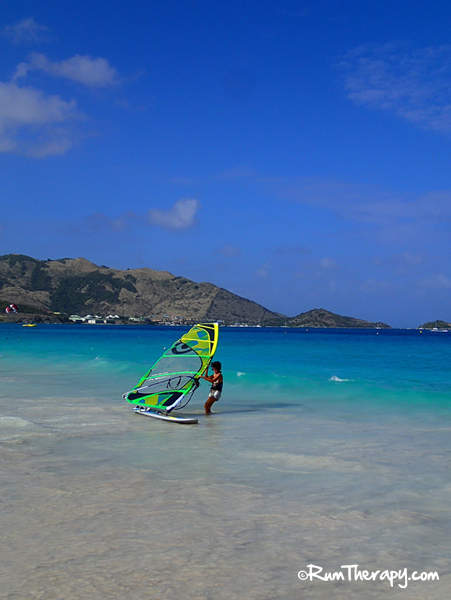 Orient Bay Beach can get really busy, especially on days when there are numerous cruise ships at port in Philipsburg. But even if you prefer quieter beaches, with two + miles of gorgeous sand and water, you can almost always find a quiet spot to relax and just take in the beauty….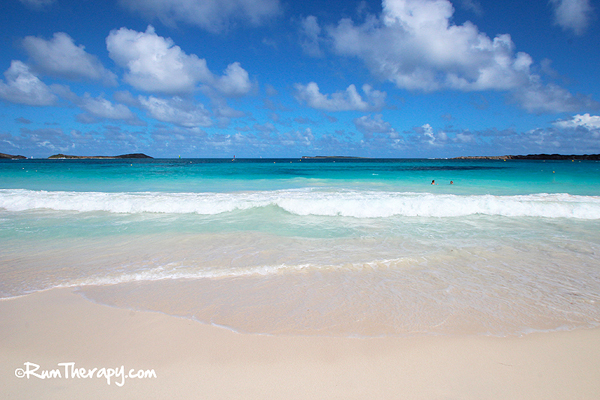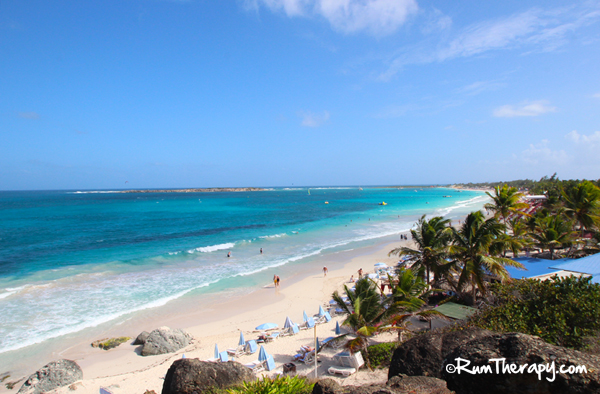 Find Orient Bay Beach on our St. Maarten/St. Martin Map
Press the  Orient Bay Beach bar underneath the map
To see more posts on St. Martin and other islands, check out our Island Blog Directory
copyright©Rum Therapy Beaches, Bars & More, Tropical Travel Guide, 2013
Pictures and other content may not be re-used without written consent from Rum Therapy, LLC