Ever been to a beach bar that's a bus? A beach bar bus? As we were planning our recent trip to St. Maarten, a friend mentioned a beach bar on beautiful Simpson Bay Beach that we needed to visit. We asked the name of it and set out to find it one sunny afternoon.
We were staying on the other side of the Dutch Bridge from this bar so we took a hike down Front Street past the Dutch Bridge and turned back in to Simpson Bay Beach. The beach has gorgeous soft sand and turquoise blue water.
We stopped for a quick beverage at Mary's Boon Resort and Spa and then wandered a short way over looking for a bar called Karakter.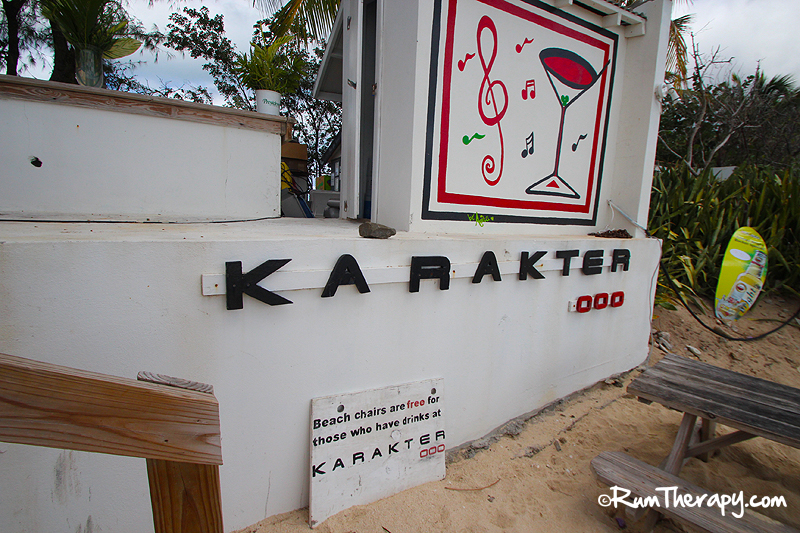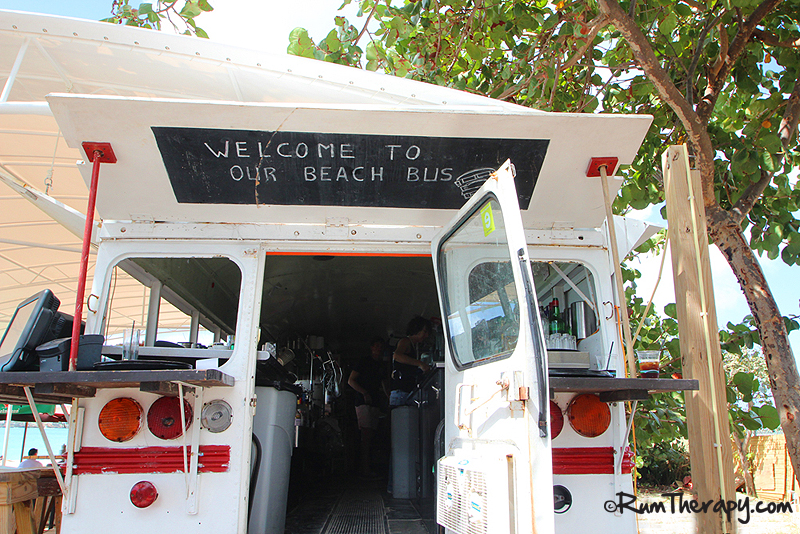 Karakter Beach Bar Bus
Sure enough! The main part of the bar IS actually a bus and the drinks are mixed inside the bus. There are covered picnic tables, beach chairs and umbrellas in the ultra soft sand and it was a fantastic place to lime away the afternoon.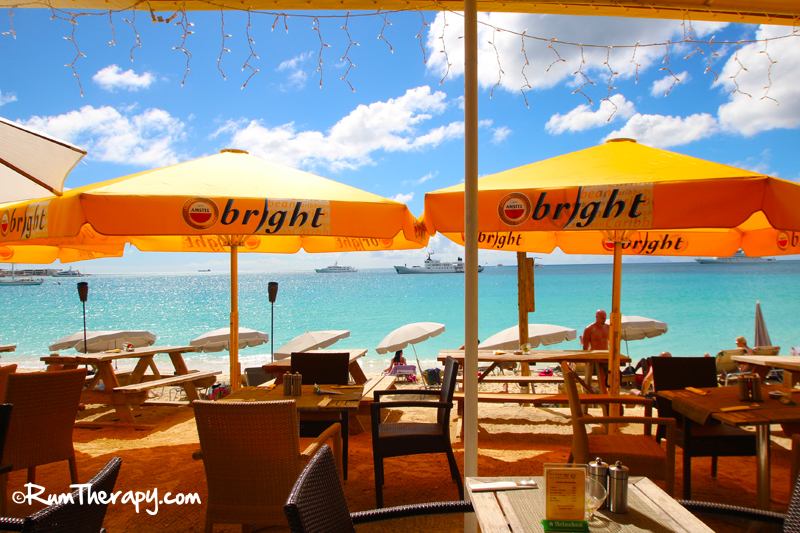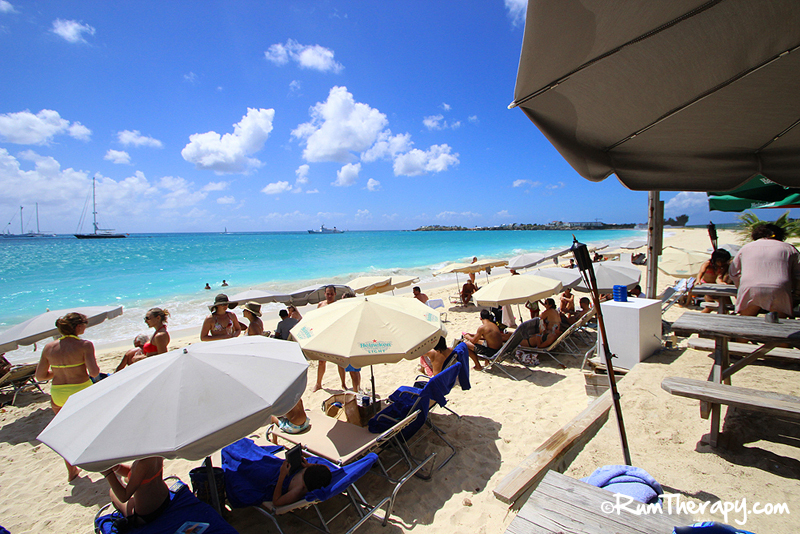 The bar is in close proximity to the airport, but the beach ambiance, beautiful sand and great drinks far outweighed the occasional roar of an airplane taking off or landing.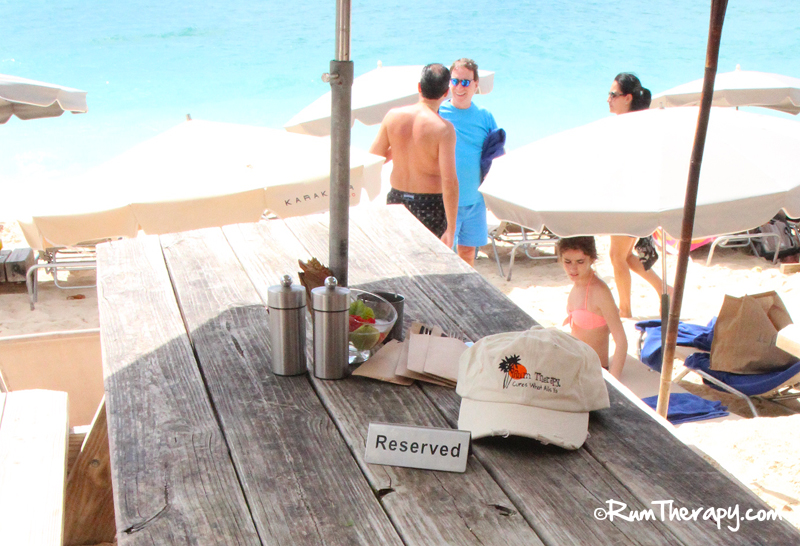 This table was reserved for some Rum Therapy!
The Rum Punch is highly recommended – strong and fruity just like we like it.
Want to find out more? Check out their website here:  Karakter Beach Bar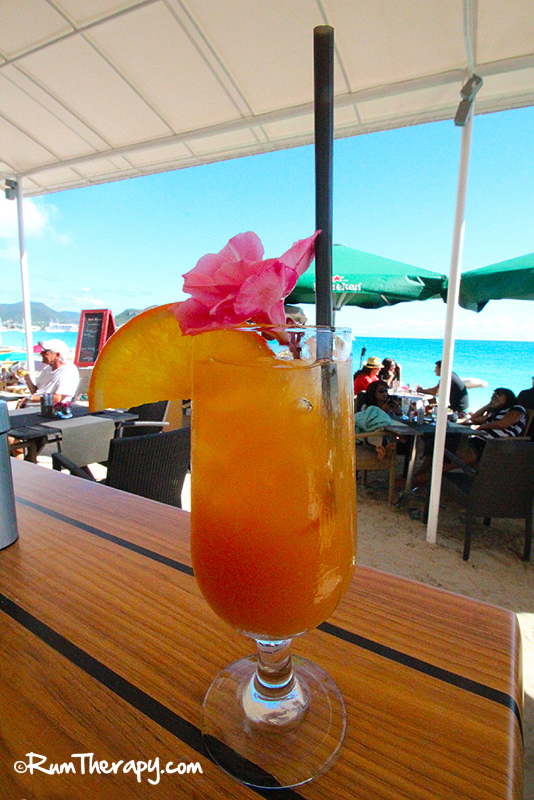 Cheers!
Find Karakter Beach Bar on our St. Maarten/St. Martin Map
To see more posts on St. Maarten and other islands, check out our Island Blog Directory

Copyright©Rum Therapy Beaches, Bars & More, Tropical Travel Guide, 2013
Pictures and other content may not be re-used without written consent from Rum Therapy, LLC