We are always interested in finding out more about individuals who, like us, have hung up their suits and ties and are "making their obsession their profession" – especially a company that makes rum! That's why we were very interested in finding out more about Railean Distillers in San Leon, Texas, when we were informed of them by Rum Therapy FB friend Paradise Cocktails.
Now, we haven't been lucky enough to sample Railean Rum as it's not available in our state yet, but are confident we will in the near future (maybe a road trip to tour the facility in San Leon for research purposes only, of course!) and I'm pretty sure we're gonna love it!
photos courtesy of Railean Distillers
I contacted Kelly Railean, the founder of Railean Distillers and asked if I could interview her about the Railean Distillery and this is what we learned.
1. How did you come to start your own rum company?  I spent over 10 years in the wine business; I sold wine for a large distributing company here in Texas.  I have a Level 1 Certification from the Court of Master Sommeliers.  My husband & I learned to sail in the late 1990's and we purchased a Hunter 29.5 in 2000.  When we caught the sailing bug we started collecting and drinking rum & learning all about pirates and the island lifestyle.  One day while hanging out at The Buccaneer Bar in San Leon, Texas; we had this great idea to make our own rum.  It made perfect sense, my husband (Matt) is a Chemical Engineer, and I had the industry experience and a great palate for wine & spirits.
2. Tell us about Railean Rum and how it differs from other rums? My products are handcrafted; we ferment a high grade sugarcane molasses & blue agave nectar, distill, age and bottle everything at our distillery – by hand.  I am one of the few woman Master Distillers in the world – and yes, I really do distill and make all the rum & blue agave!  We are family owned & operated, we use the best possible ingredients in our products, and we do not add any colors, flavors or other additives to any of our products.  Our El Perico Blue Agave Spirit is the first and only Blue Agave Spirit to be made in Texas, our aged rums (Reserve XO and Small Cask Reserve) were the first aged spirits made in Texas, and our Railean Texas White rum is double distilled for the smoothest possible flavor.
3. What is your vision for the future of Railean Rum? An expansion of the distillery and increased distribution within the United States.  Our products are fantastic, and I believe Railean could someday be the number one premium & domestic made rum and blue agave in the United States.
4. Where is Railean Rum rum available? We are available in Texas, California and Arkansas.  We are distributed through Republic National Beverage in Texas, Western States Beverages in California, and Central Distributors in Arkansas.  Depending on individual state laws, folks may be able to purchase our products online from www.specsonline.com.
5. Do you have rum factory tours? Tours & tastings are by appointment.  Tours are typically Monday – Saturday and usually between the hours of 9AM and 2PM.  During the hot summer months, tours are only offered in the AM since this is a working distillery and it is too hot in the afternoon to tour.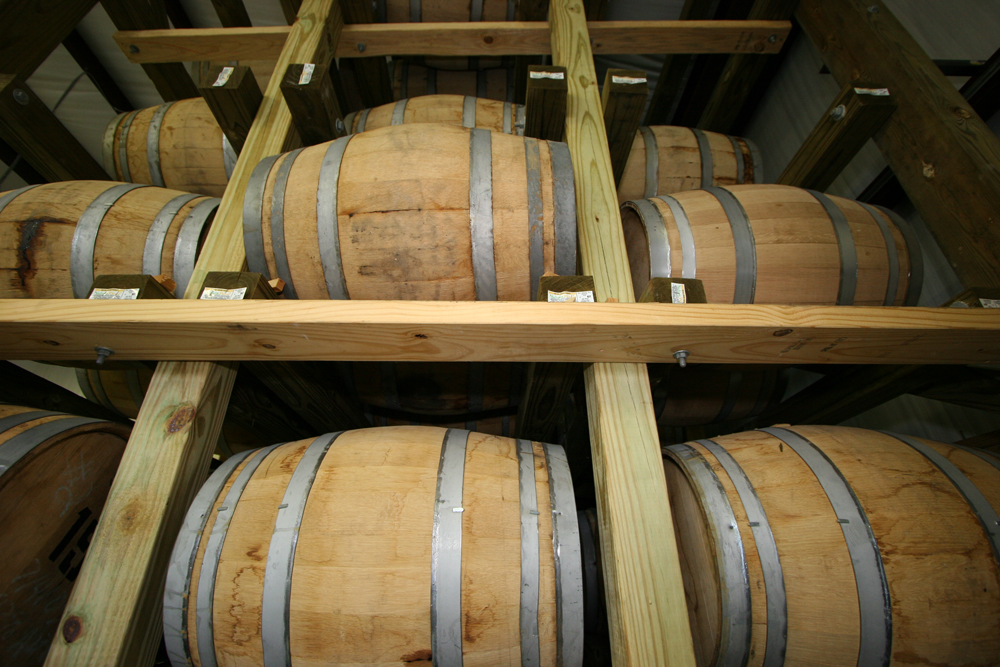 6. What else would you like us to know about Railean Rum? I make three different rums:  Railean Texas White (retail $17.99), Railean Reserve XO Dark (retail $18.99), Railean Small Cask Reserve Aged (retail $29.99).  I also just released the first & only 100% Blue Agave Spirit made in Texas for those of you who love your Tequila.  The El Perico Blue Agave Spirit retails for $29.99.  El Perico is Spanish for "the parakeet" which is the logo on all of the Railean labels.  The parakeet or Monk Parrot is our mascot; there are hundreds (possibly more) of the little green guys all around the distillery, along the gulf & our marinas, and even at our home!
7. We have in common a love for sailing and tropical islands. Do you have a favorite island or place to sail? I love to sail the British Virgin Islands and we have sailed there many times.  Most of my sailing though has been in Galveston Bay and around Galveston Island, TX.  I have also sailed the Bahamas, St. Martin, St. Barts, Jamaica, and Cozumel.  One of the most beautiful islands I have ever been to was Manihi, Tahiti; and that was the best scuba diving I have ever done in my life!
Kelly, thanks for the interview! Maybe we'll run into you while sailing in the tropics sometime and share a little "Rum Therapy!" You bring the rum!
To find out more about Railean Distillers:
Website: http://railean.wordpress.com/
Facebook: https://www.facebook.com/RaileanRum
Tours:  [email protected]
Distribution: http://railean.wordpress.com/distribution/