Duval Street in Key West is on the to do list for most Key West vacationers. The street is lined with bars, live music, restaurants and shops and is a great place to pull up a bar seat and do some people watching. One popular activity for some visitors is the Duval Crawl, or bar-hopping on Duval Street. Upon inquiry, we were told that this means trying to visit as many Key West bars in one night as you can handle!
We were in Key West for several nights, so we took our time and sampled some of the best known bars while keeping our eyes open for the smaller, lesser known bars.
One very small, but not necessarily lesser known bar that we enjoyed was the Smallest Bar in Key West. Yes, that's the name and for good reason. The bar is – at the most – 8 feet wide, has about 4 barstools, the bar and the bartender. Don't come here looking for much more than a frosty beer, but do stop by if you want to enjoy some conversation with some instant friends! Everyone in the bar beckoned passer-bys to come in and instantly started up a conversation with whomever ventured in. We only hung around for about 20 minutes, but really enjoyed our time at the Smallest Bar in Key West.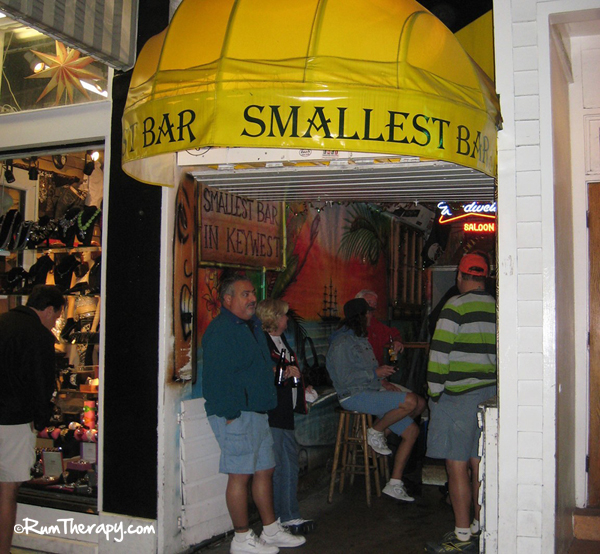 Still room for a few more! It was chilly that evening….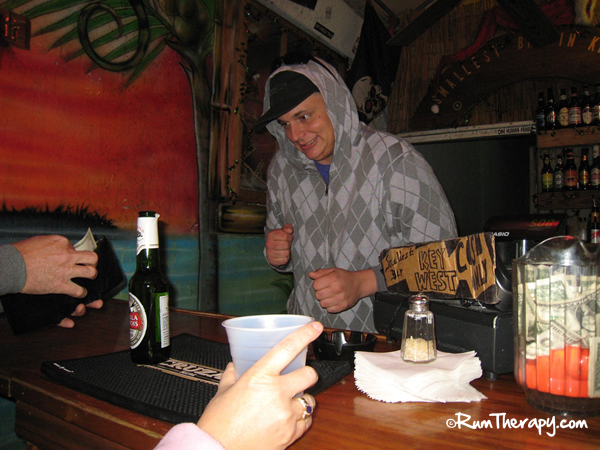 Some of our new Smallest Bar in Key West friends!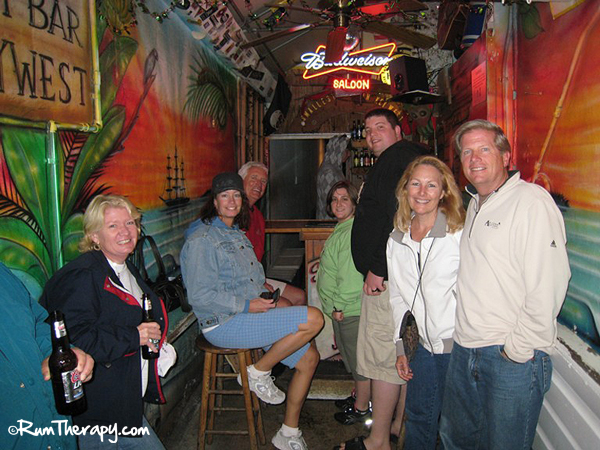 Visit their website to find out more: Smallest Bar in Key West
Other posts on key West that you might be interested in:
Fort Zachary Taylor Beach, Key West
copyright©Rum Therapy
Pictures and other content may not be re-used without written consent from Rum Therapy, LLC