You lucky Phoenicians. Or for that matter, anyone who spends time in Phoenix. There's a place in downtown Phoenix that'll transport you by taste to the islands. It's called the Rum Bar at the Breadfruit.
We recently learned about and "liked" the Rum Bar on Facebook and commented on one particularly yummy looking Rum Drink that they posted called the Irish Rum Float.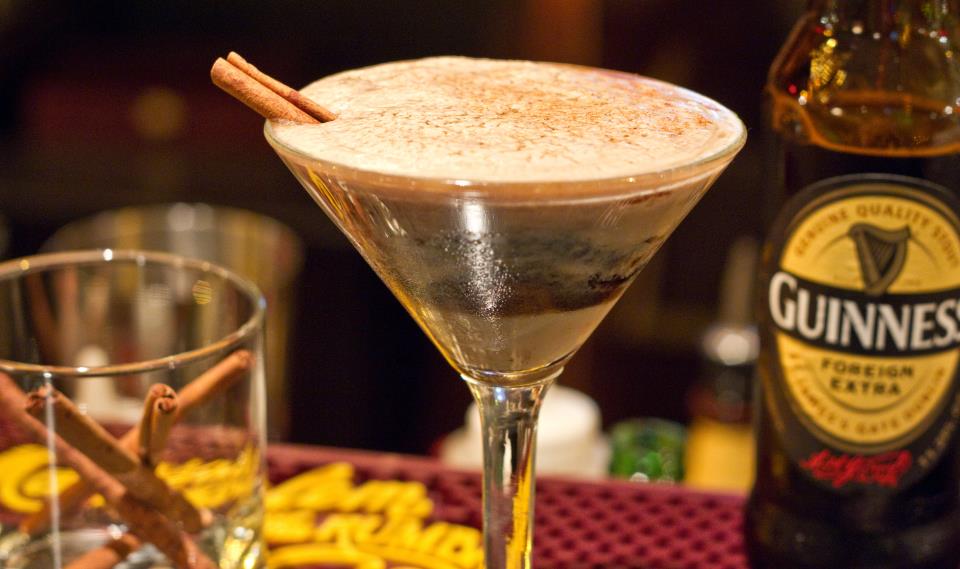 photo by Rum Bar at the Breadfruit
The good folks at the Rum Bar got back to us with their original recipe and we were hooked.
Irish Rum Float
1 oz Zaya
1 oz El Dorado Rum Cream
1/4 oz Coconut milk
1/4 oz Gozio amaretto
1 oz Guinness Foreign Extra Stout
Shake vigorously and double strain into martini glass
Dust with ground cinnamon
We were thrilled to then be invited to and to attend an Appleton Rum Tasting Event at the Rum Bar in December. After the event, we had to try the Irish Rum Float for ourselves and also ordered the scrumptious looking Appleton Rum Sea Scallops.

Phoenix. Really. Head on down to the Rum Bar at the Breadfruit and get an authentic taste of the tropics – Modern Jamaican Seafood, Premium Aged Rum and Cigars. 
To find out more about the Rum Bar and The Breadfruit, go to their website:
http://thebreadfruit.com/
and Facebook page:
https://www.facebook.com/TheBreadfruit