Always on the lookout for new rum concoctions to try, we thought this recipe from Cruzan Rum would be worthy of a mix – not only because of the ingredients, but the beachy name! The citrus flavors are wonderful summertime quenchers and the Cruzan Orange Rum and orange juice compliment the bold flavor of the Cruzan Blackstrap float. So pour one up, head to the beach and enjoy a taste of summertime!!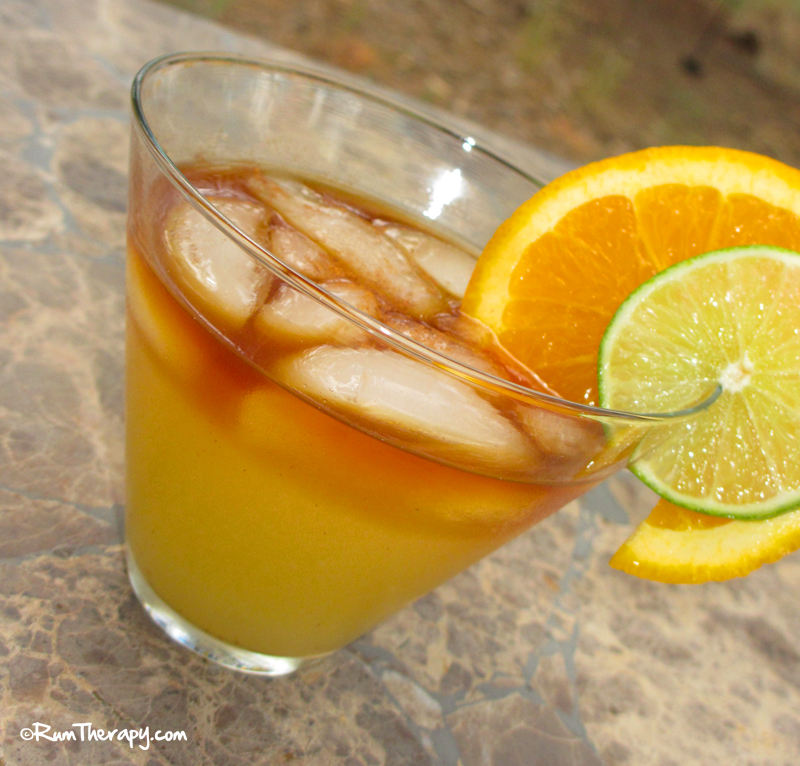 Cruzan Beach Umbrella
by Cruzan Rum
(makes 1)
1 part Cruzan Orange Rum
1  1/2 part Cruzan Light Aged Rum
1 part orange juice
1/2 part lime juice
1/2 part simple syrup
1/4 – 1/2 part Cruzan Blackstrap Rum Float
Cinnamon
Combine Orange Rum, Light Aged Rum, orange juice, lime juice and simple syrup over ice in a tumbler and shake for 20 seconds. Pour into a rocks glass, add the Blackstrap float and sprinkle with cinnamon. Garnish with an orange and/or lime slice if wanted.