Ho, ho, ho – another holiday drink made with rum. We found a Christmas cocktail recipe called Jingle Bells and thought we'd give it a try. It asked for 1/2 oz Blue Curacao liqueur and as we blended it together, we thought, wait! Blue? So – we traded the Blue Curacao for grenadine, and added more rum (the original called for .5 oz.) and got this festive looking and tasty cocktail. Enjoy and Happy Holidays!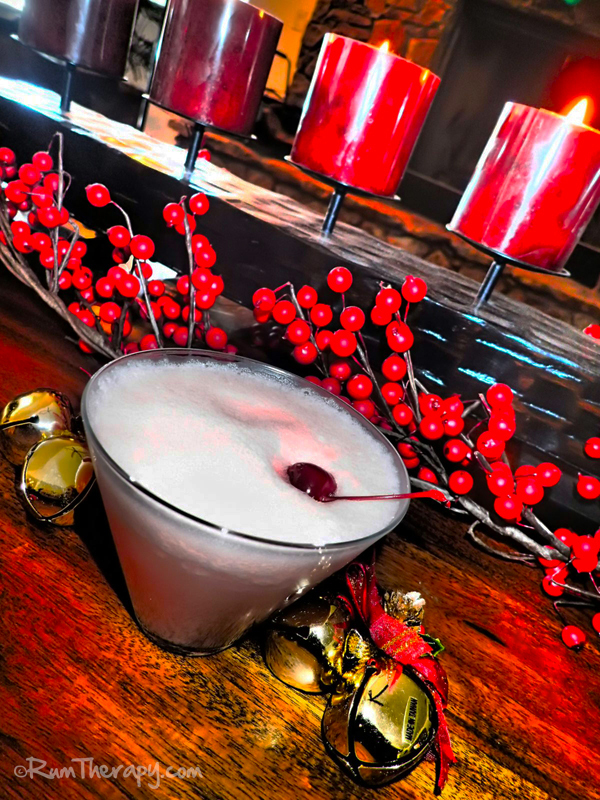 Jingle Bell Rum Cocktail
(makes 1)

2 oz. light rum
2 oz. pineapple juice
.5 oz. grenadine
.5 oz. cream of coconut
1 c. ice
Blend until frothy, pour into glass, garnish with cherry.